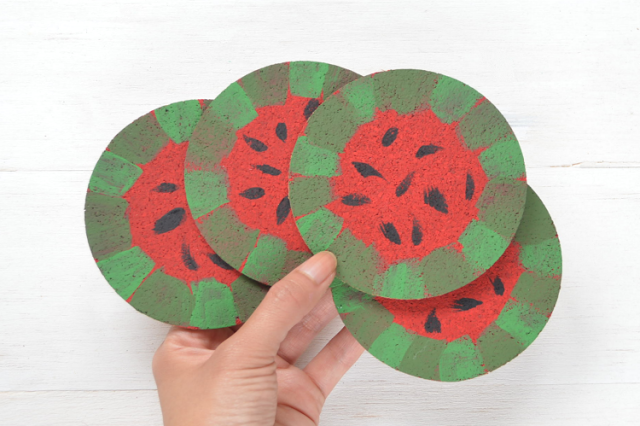 Happy National Watermelon Day! We're celebrating over at Darice Crafts with a watermelon coaster set DIY.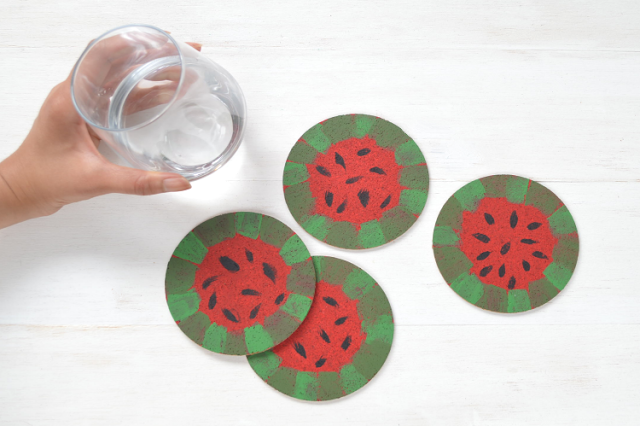 It's a bit silly how much I adore coasters. It's probably because I have a coffee, water or tea next to me at all times. Needless to say, coasters are necessity around these parts. It's also another excuse to make fun stuff.
Visit the exclusive tutorial at Darice Crafts, right here.