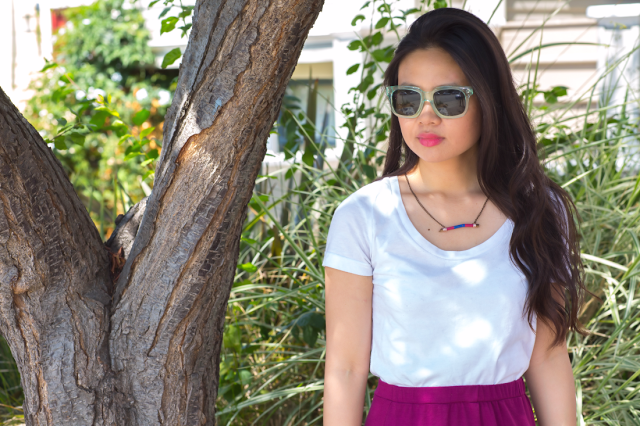 I love to collect memories where ever I go. Not just for my scrap book, but for all kinds of crafts. I am totally that girl hunting for awesome shells at the beach and picking up feathers off the sidewalk. Practically anything can be made into a pendant or an embellishment; it comes down to how you look at it.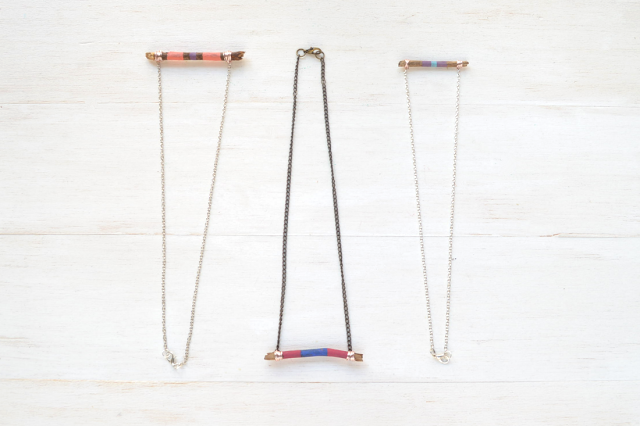 Earlier in the month, my childhood friend Sarah visited SF from New York. We took a trip up to Muir Woods, the beautiful redwood forest about an hour north from San Francisco. During our hike, I snagged a couple twigs from the ground in hopes of making some necklaces. The best part is that Sarah was 100% used to me doing such things. Hah!
Recently, I transformed the twigs into color blocked pendants for a DIY at Brit + Co. Of course, I chose to wrap them in rose gold wire. Plus, it's like a scrapbook for your closet.
Want to make them? Visit Brit + Co for my tutorial on how to make these color blocked twig necklaces.