Lately, I have been on a serious veggie meatball kick. To start, over at eHow, I made quinoa, mushroom and white kidney bean vegan meatballs. (Hello, plant protein!) For Nature's Earthly Choice, I whipped up a batch of lentil and eggplant meatballs. (These were a hit with my friends.) The delicious fun doesn't stop there, though. I knew I had to try a cauliflower version, because let's be real… cauliflower is having a moment right now and I am so here for it. Enter these vegan Buffalo cauliflower meatballs. Made with simple, wholesome ingredients, this recipe has been on heavy rotation in my kitchen. (Oh, and they are baked, too! Win.) Here's how to make them for yourself.
Vegan Buffalo Cauliflower Meatballs
Ingredients:
1 cup uncooked quinoa
2 cups vegetable broth
1 medium cauliflower head
1 cup seasoned breadcrumbs
1 tablespoon minced garlic
1 teaspoon onion powder
1 teaspoon dried oregano
Salt and pepper to taste
Oil for greasing
1/4 to 1/2 cup Buffalo sauce
Directions:
1. Pre-heat the oven to 400 degrees Fahrenheit. Meanwhile, cook the quinoa according to the package's instructions.
2. Roughly chop the cauliflower. Run the cauliflower through a high-speed blender or food processor until totally pulverized.
3. In a large bowl, combine the cooked quinoa, processed cauliflower, breadcrumbs, garlic, and spices. Mix well.
4. With clean hands, form the mixture into 1 & 1/2-inch balls. Place on a greased baking sheet and cook 25 to 30 minutes, or until slightly crispy and firm.
5. Toss with 1/4 to 1/2 cup Buffalo sauce, depending on your preference. You can also drizzle it on or dip the meatballs into Buffalo sauce.
Note: If you're in a pinch, another option is to mix the Buffalo sauce with the other ingredients in Step 3.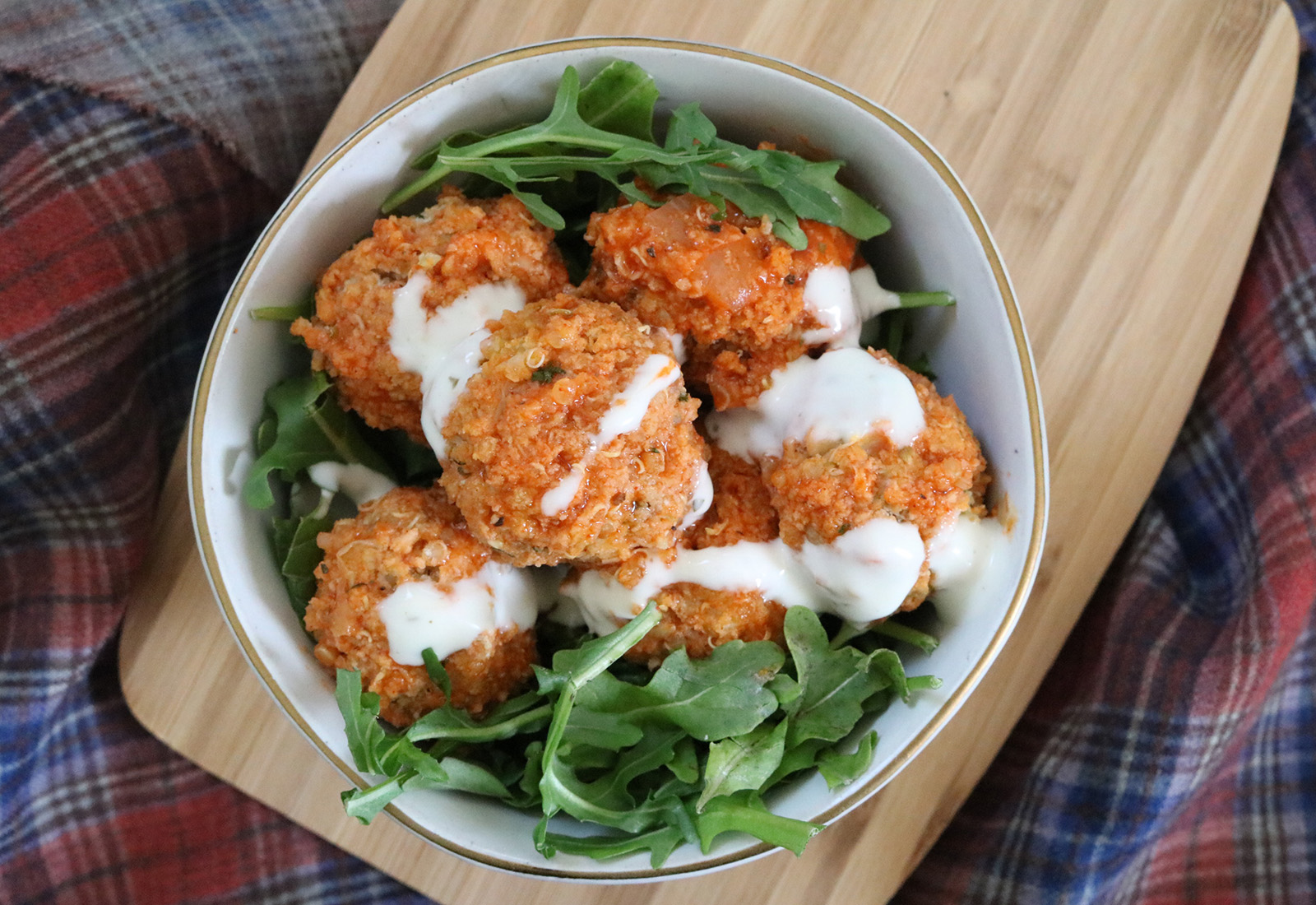 I love eating these Buffalo cauliflower meatballs in pitas or salads with homemade dressing, but you can also pair them with pasta, rice, or quinoa. And if you are throwing a party? Stick a toothpick in each one for a delicious appetizer dish. Done and done.
For more tasty vegan entrees, check out these recipes I have recently written: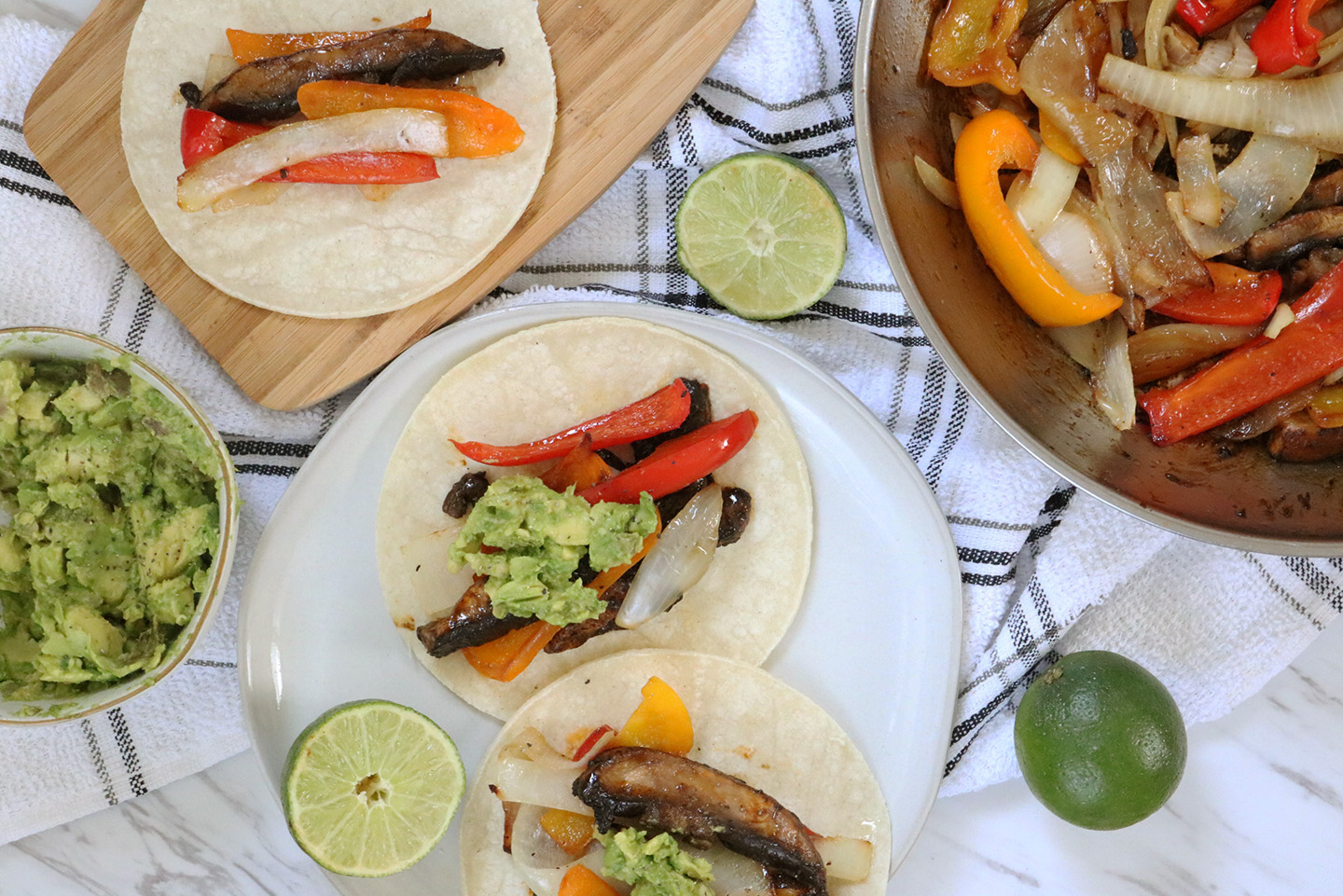 When it comes to fajitas, it's all about the seasoning. You can use the same spices to add that classic flavor to bell peppers, mushrooms, and onions for amazing vegan fajitas. Don't forget the guac, of course. (eHow)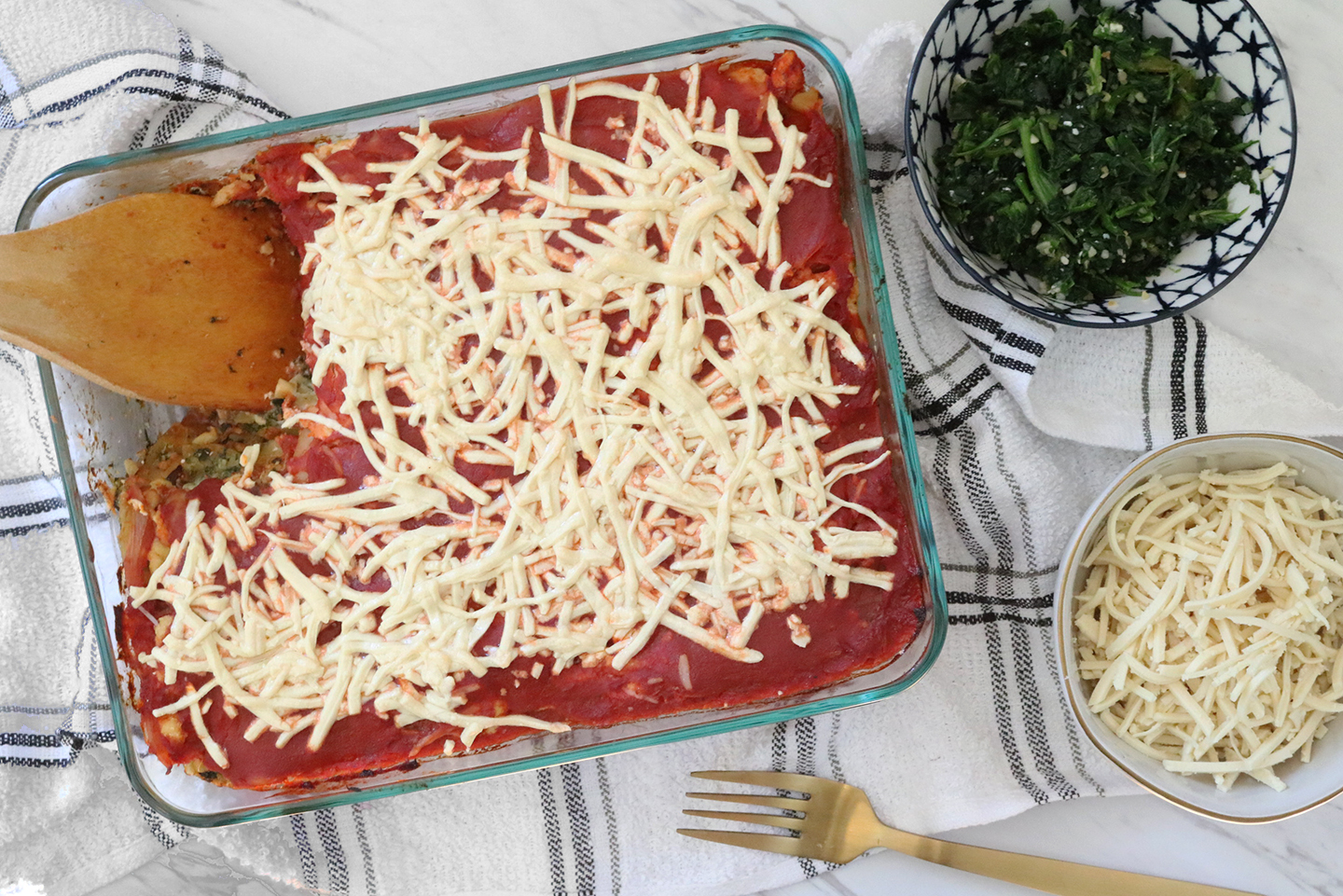 Eating a vegan diet doesn't mean you need to give up lasagna. With ingredients like homemade tofu cheeze, cashew spinach ricotta, and white bean tomato sauce, you can have your vegan lasagna and eat it, too. This recipe is an awesome way to sneak in more plant protein and veggies as well. (eHow)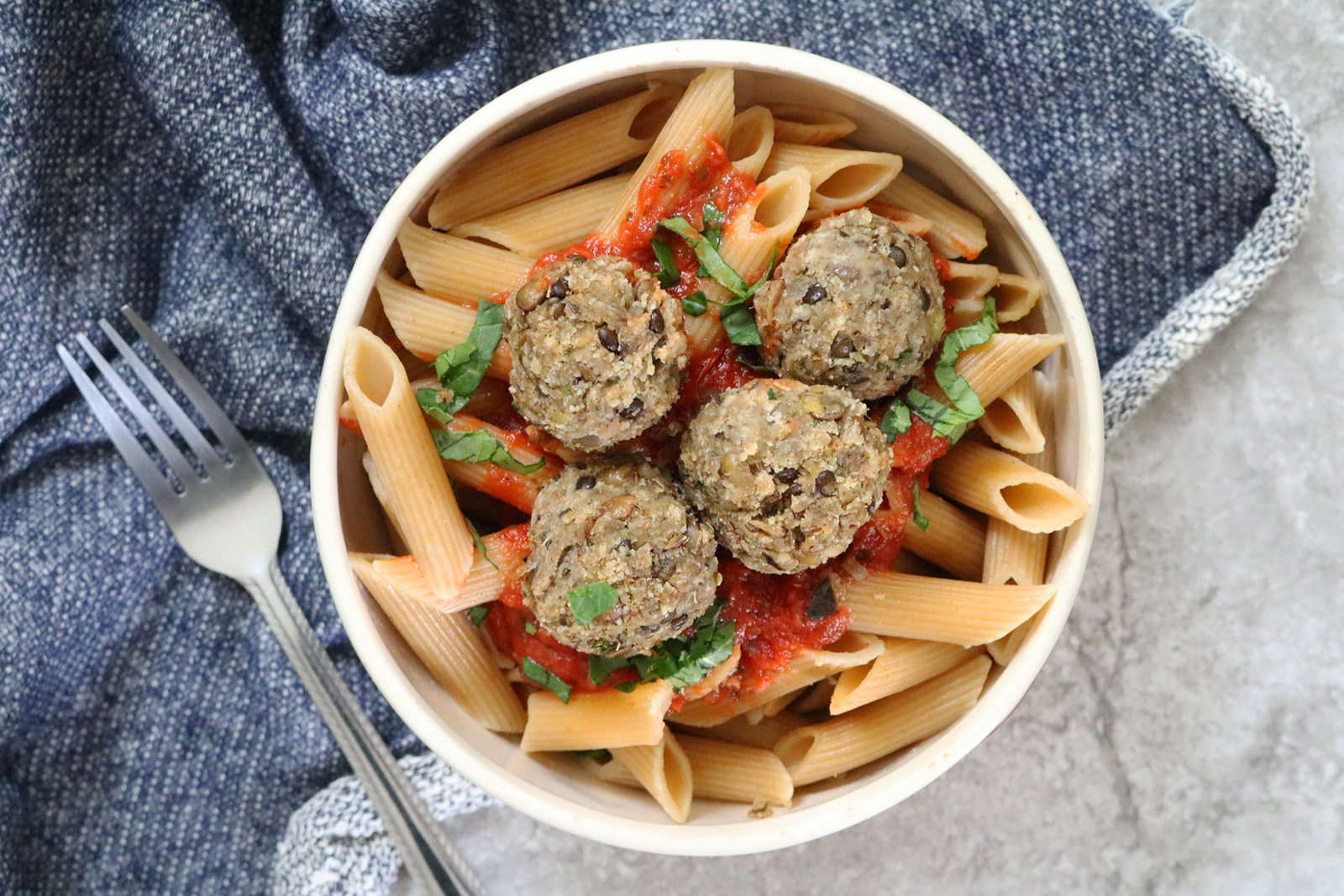 Lentils and eggplants make excellent meatballs. This recipe goes especially well with traditional red sauce and pasta, but you can eat it any way you please. As I mentioned earlier, these lentil eggplant meatballs were a hit with my friends. (Earthly Choice)
While we're on the topic of pasta… can we please discuss these cashew ricotta shells? They're filling, creamy, and downright delicious. I also stuffed this particular dish with spinach, but you can include any of your favorite veggies. (VegNews)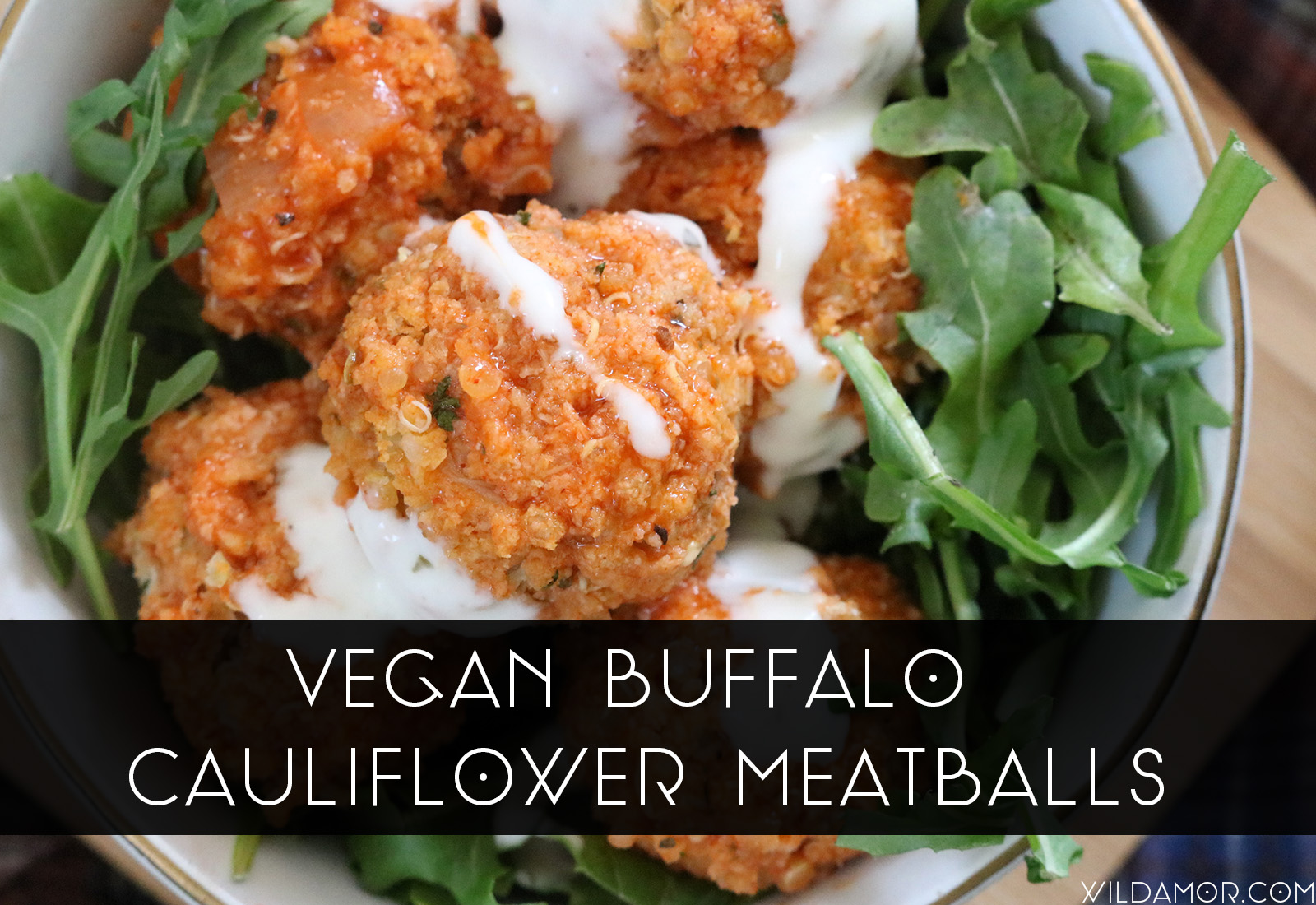 Happy cooking ~
xx K