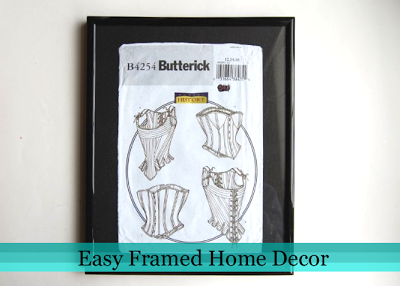 The concept of decorating a room/apartment/house can be exciting, but sometimes expensive. I rounded up a few inexpensive – and easy – ideas to add a little personality to your favorite spaces. I've always loved what a single black frame can do, so I focused on three simple DIY ideas that involve frames and the content of your choice. There's a pretty good chance you already have them laying around! Check them out below —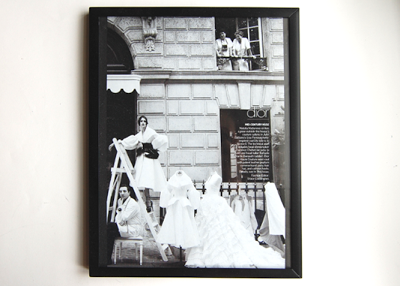 A single magazine page is probably the most inexpensive thing you can frame. High end magazines such as Vogue are perfect for finding those beautiful photo shoots – like this one above! It's from an old issue of Vogue – probably around 2008 or 2009? – but I loved the look and feel of this shoot so much that I had to save the page. Now it has a home in simple 8.5×11 frame.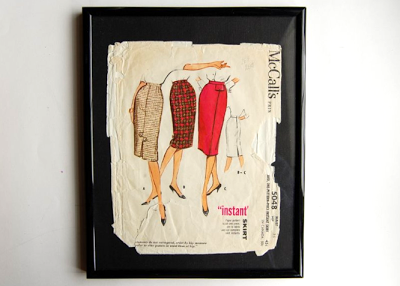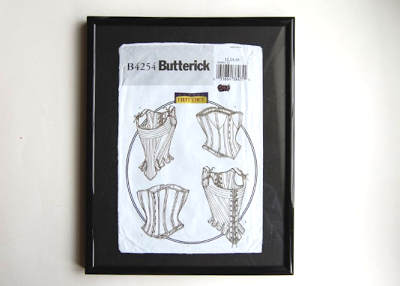 I've always adored the drawings on vintage sewing pattern packets. I use the actual sewing patterns to wrap orders in for my jewelry side business (which I'm in process of starting back up…have to stay busy, right?) so I already had a couple patterns on hand. Etsy is a great place to find sewing patterns with images that you know you'll love – I found the second one in a vintage shop on Etsy, and bought it just to frame the packaging. So cute!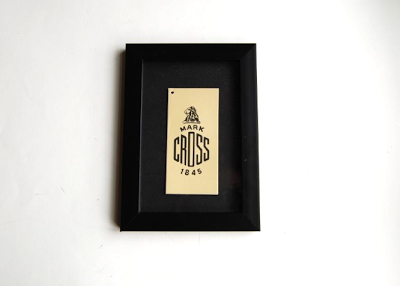 Designer tags can also offer another easy item to frame. I used to work at a Barneys NY outlet, and was able to snag a Mark Cross black croc purse on super sale for barely $70 (it was originally pushing $300!). I couldn't help but notice how sturdy the tag was, and I also loved the minimalistic chic design. I placed it in a frame originally made for 4×6 photos; now that it's framed, it could be the perfect accent piece for a side table, etc.
Hopefully this post will give you some ideas on using things you probably already have in order to decorate the room or area of your choice. It's really just a matter of looking around at those simple things!