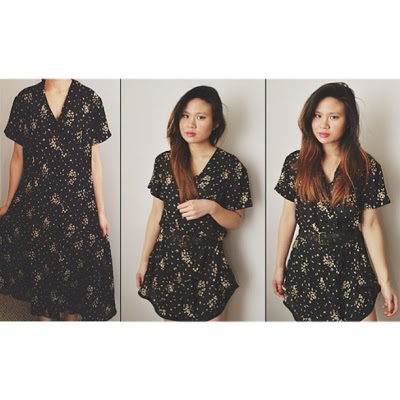 I just posted this on Instagram, but thought I'd share it here. I recently took a slightly oversized, long button down thrifted dress ($4!) and shortened it. When worn with a waist belt (thrifted Vince Camuto for FIVE dollars!), it's the perfect warm weather gathered dress. Clearly, I'm ready for this New York winter to be over with!
I realize that simply cutting off fabric isn't the most crazy idea, but what I wanted to share here is my love for double fold
bias tape
. If you're unfamiliar with bias tape, it's simply a long strip of fabric that is folded. I simply place the raw edge into the fold, pin all around, and sew! What's left is nice finished edge, in no time.
The next project is inspired by a Tarina Tarantino piece, and is somewhat Valentine's Day appropriate.