Now that December is here, it's time for festive crafts and holiday projects. And since I'm constantly scouring the web for crafty inspiration, it seemed appropriate to start the weekend with another batch of ideas.
BUY: (Above) Charmed Suede Tote, $148 (Free People)
DIY: Put your old earrings, brooches, chain scraps, and pendants to good use by fastening them to a suede tote. A clutch or backpack works just as great. This idea would work best with a bag that has thinner suede material; this will allow you to stitch embellishments right on.
BUY: (Above) Marco de Vincenzo Black Leather Bow Front Boots, $1240 (Avenue 32)
DIY: A pair of badass boots and velvet bows. TONS of velvet bows. Loving the way a gradient of velvet looks.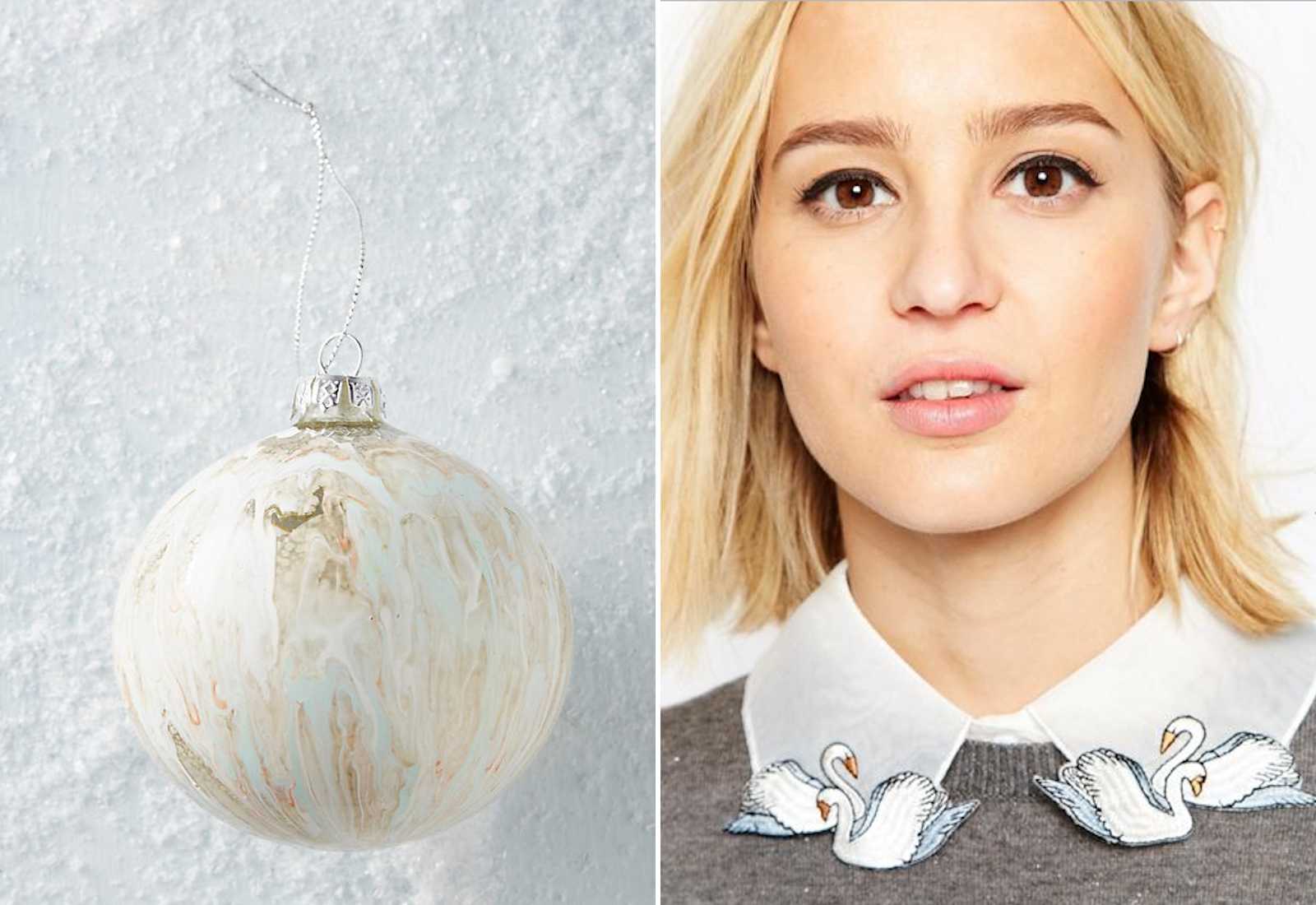 BUY: Marbled Ornament, $16 (Anthropologie)
DIY: The nail poish marbling technique that I've used on sunglasses, bags (here and here), and leather koozies can also be applied to ornaments. Definitely one of my favorite methods.
BUY: Swan Collar, $15 (ASOS)
DIY: Iron-on patches and the collar from an old shirt is all you need to make a similar accessory. Simply cut the collar from a button down shirt to make it detachable. Don't forget to keep the top button! To prevent the fabric from hemming, apply a liquid seam sealant to the raw edge.
Can't get enough? Check out my other DIY inspiration posts.
xx K