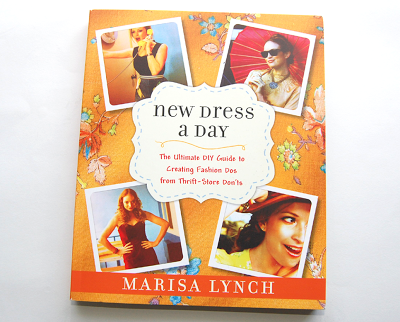 If you're a long time lover of DIY, fashion and craft blogs…there's a really good chance you've known all about
New Dress a Day
. Marisa Lynch takes an inexpensive, thrifted dress (usually around $1, and usually very frumpy and not-so-cute) and transforms it to something current and fashionable. Her ideas are simple, yet clever – really showing how thinking outside of the box and just altering a small part of something can change it completely.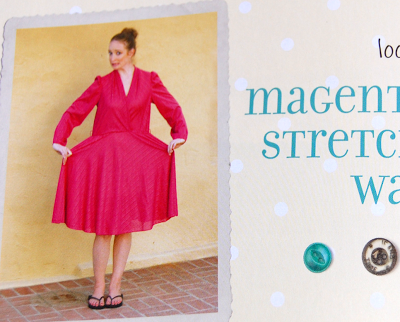 Marisa recently released her first book – also titled New Dress a Day – last week (October 16), published on Ballnatine. Available for $20 USD and $24 CAD, you can find info on how to order it here. Congrats Marisa!!! I received a copy of her book a few weeks ago and have been loving all of her ideas. Check out what I thought (along with some highlighted favorites) below! —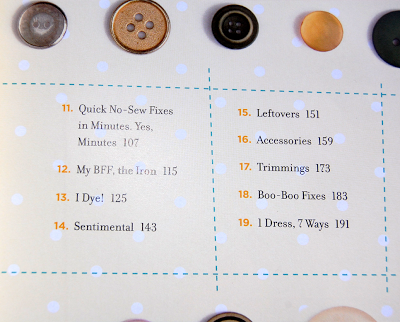 Even though the book is titled New Dress a Day, there are accessory projects (such as headbands and purses) as well. Refashion at its best.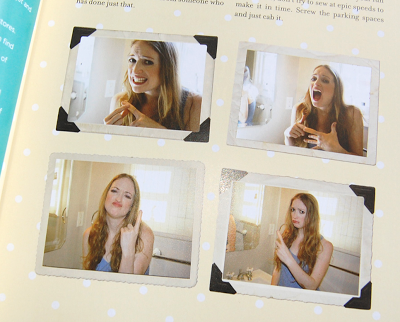 It's pretty easy to tell that Marisa has a very fun personality. Her photos are anything but serious, and instead are spunky and witty. These photos in the section discussing basics and safety totally cracked me up – that last one is definitely me when I have a clumsy moment!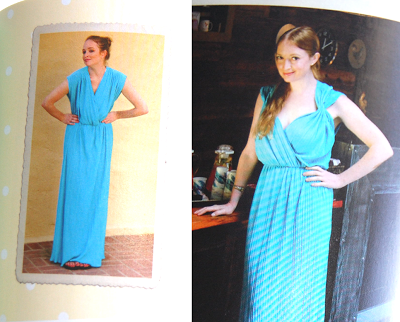 This is a perfect example of Marisa's easy yet smart ideas. Here, she took a thrifted over sized dress and simply twisted the straps…"cinch and pinch" as she says in the book. In just a few steps, the dress is completely transformed. Such an "ah hah!" moment.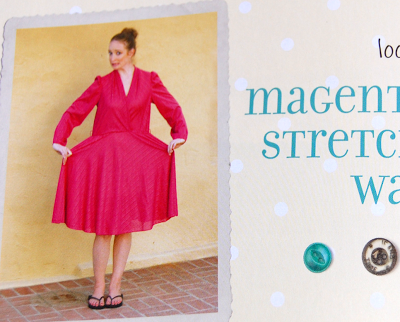 Of course, because Marisa uses thrifted dresses, you won't be able to find the EXACT piece of garment that she used. However, her instructions are clear enough so that you can work with what you do find.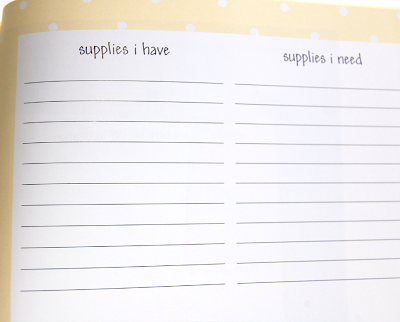 The last few pages include space to write your own notes, such as the supplies lists above. Goodness knows I'm always writing down supplies that I need…super useful!
Again, congrats Marisa on an awesome job. I've been checking up on her blog for a very long time, so it's so exciting to see a book come out of it! Don't forget to visit New Dress a Day for info on how to order it. Or visit your local Barnes & Noble! 🙂
Xo, Kirsten

FTC Disclosure:
New Dress a Day was received for editorial consideration. All comments and thoughts are my own 🙂