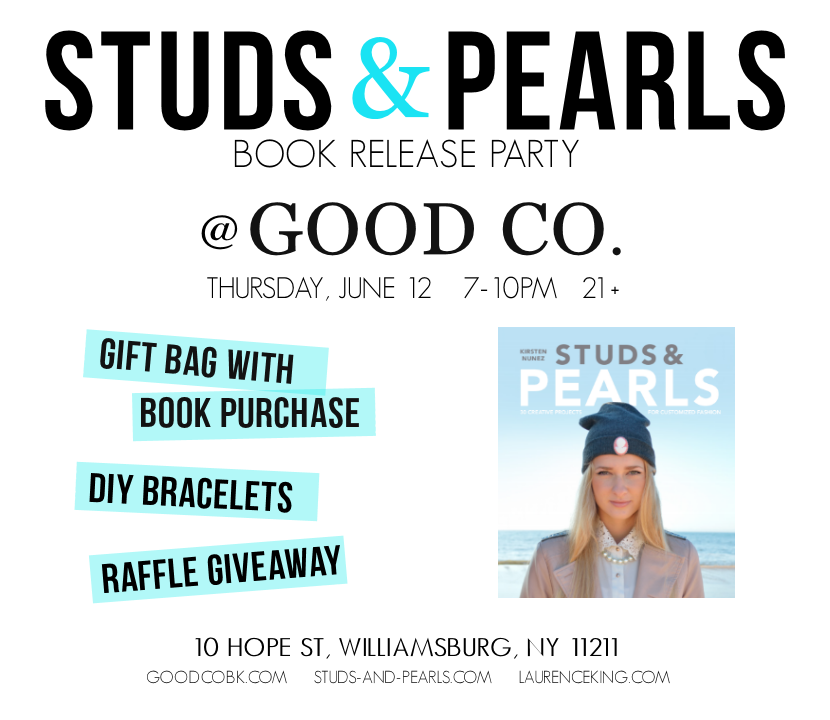 After 2+ years, my book will finally hit US shelves on May 20. Come celebrate with me in Brooklyn! There will be a DIY bracelet table, a raffle giveaway for some awesome titles from Laurence King, and a free gift bag with every book purchase (limited number will be available).
This event is open to the public (21+ only; Good Co is a bar) …I'd really love to meet local studs & pearls readers! Feel free to bring your friends/co-workers, and feel free to get a little fancy.
Hope to see you there!!!
Xo, Kirsten