If you've been following the blog for a while, you know all about my unending love for unconventional materials. More specifically, I've had quite the history with hardware supplies (examples: Vinyl Tube Bracelet, Stone Cap Ring, Hardware Chevron Clutch, Stone-Filled Metal Bracelet + Fabric Hinge Bracelet).
So, I bring you another one. This one is a play off of that Vinyl Tube Bracelet from 2012 (which was also featured in my book, Studs & Pearls). Instead, I used a pipe coupling to finish it off for a small dose of metal. Here's how to make it!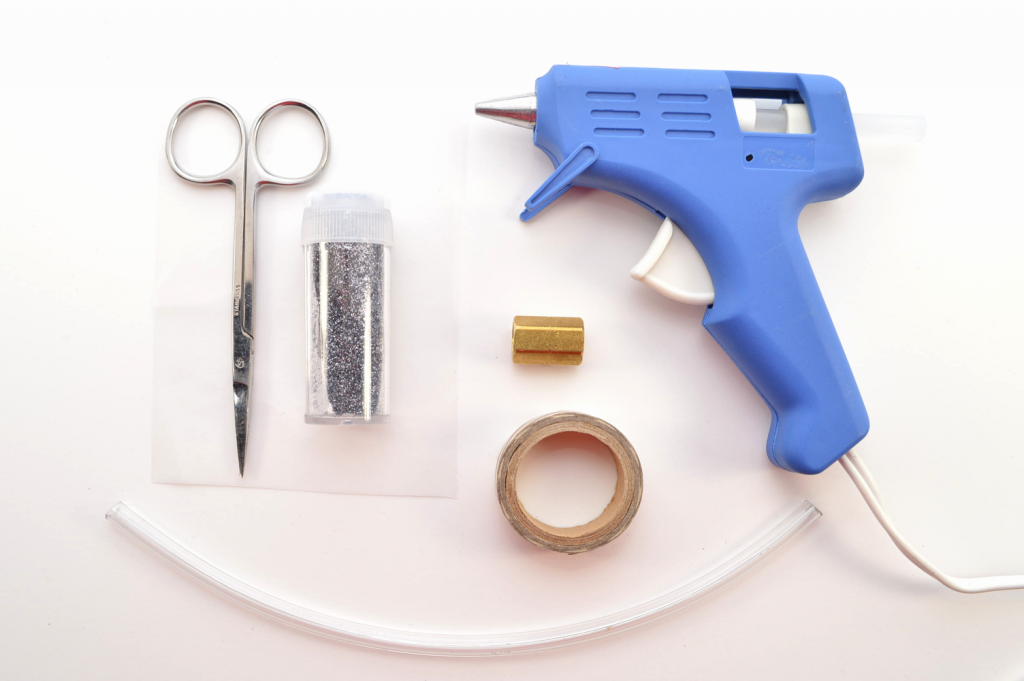 Supplies:
– Paper (I used vellum, about 4 inches x 5 inches)
– Scissors
– Washi tape or Scotch tape
– Extra-fine glitter
– 1/4 inch clear PVC tubing (wrist measurement + 1/4 inch)*
– 1/8 inch pipe coupling*
– Hot glue gun
– Small piece of aluminum or electrical tape **
*Vinyl tubing and pipe couplings can be found at the hardware store. I love scoping out Home Depot for unconventional supplies!
** I used aluminum tape. This came into play at the last minute, so I apologize for not including it in the original Supplies photo. I learned that aluminum tape is strong enough to hold the vinyl tubing together. If you don't have any on hand, or if you don't want to purchase a huge roll, electrical tape is a suitable alternative. These typically go for fairly cheap at Home Depot, Target, etc.

1) Diagonally cut one side of the vellum rectangle. There's no exact science to this; you just need to cut the vellum so that it can be easily rolled into a funnel.
2) Roll into a funnel, making sure that the opening is fairly small and narrow.
3) Secure with a strip of washi tape.
4) Add some hot glue into one end of the vinyl tubing. Wait until it cools. This will stop glitter from going right through the tubing.
5) Insert the funnel into the other end of the tubing.
6) Pour in the glitter!
7) Continue until the entire length of tubing is filled with glitter.
8) Add hot glue to the end and wait until it cools. Both sides are now sealed.
9) Insert the vinyl tubing through the pipe coupling. Join the ends together with a small strip of aluminum or electrical tape.
10) Slide the coupling to hide the tape.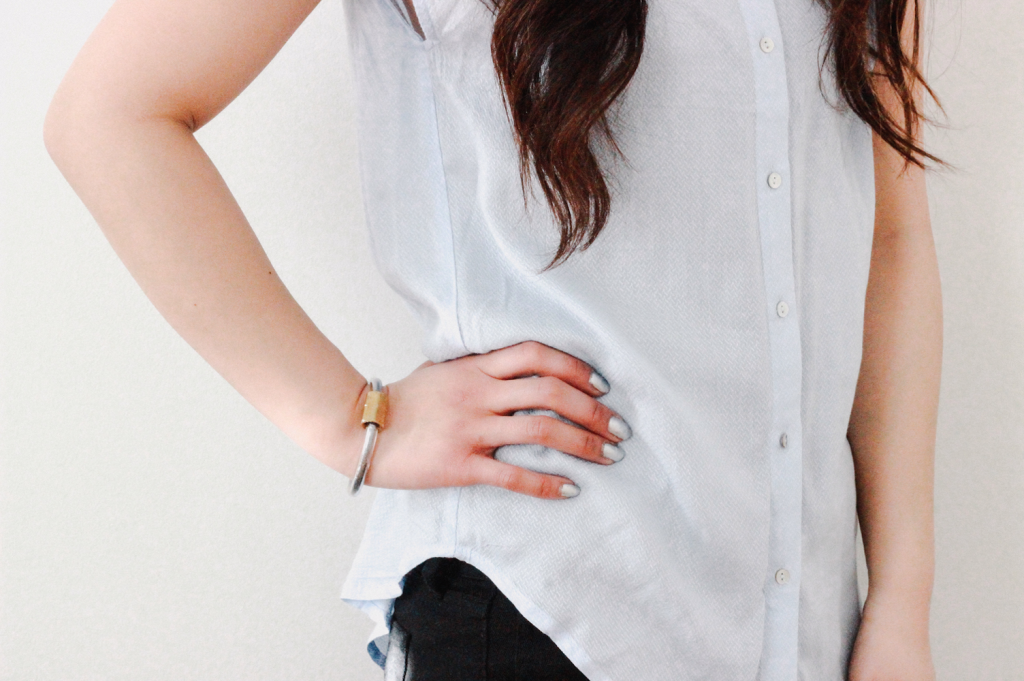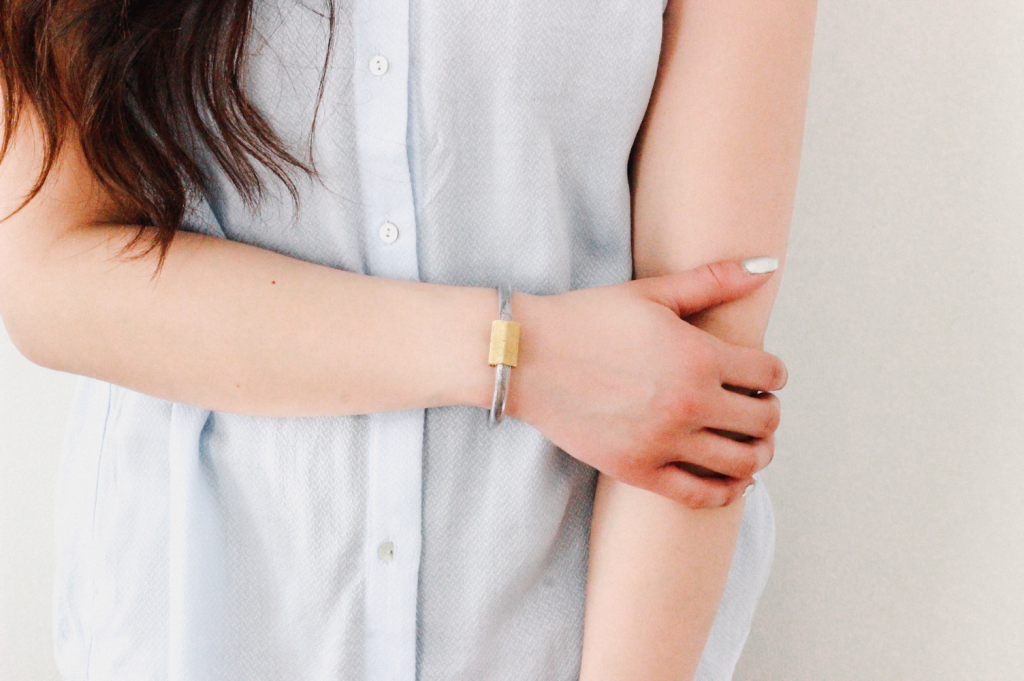 Loving the simplicity of this one. Plus, you can never go wrong with a dark gray extra-fine glitter.
Tutorial Images: Kirsten Nunez
Lifestyle Images: Haruka Sakaguchi (The Denizen Co.)