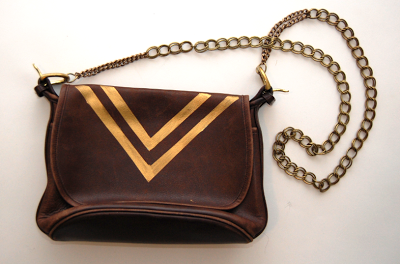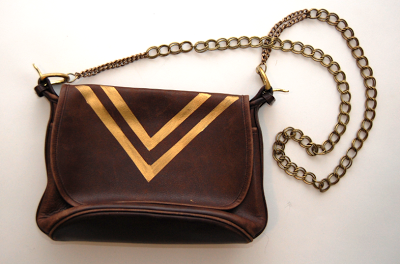 I love taking old things and fixing them up into something completely different. I gave this 20+ year old Coach bag a makeover with brass chain and some gold paint – I'm loving the chevron prints that are everywhere lately, so the design was inspired by that! The purse used to belong to my mother, but I didn't even know she owned it until she was about to throw it out…so of course I had to go and save it. You can find tons of inexpensive purses and bags at your local thrift shop – here's what I did with this one!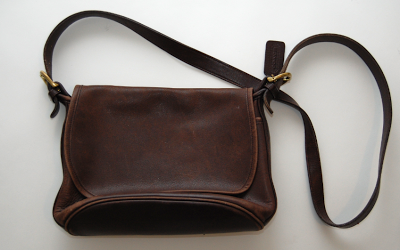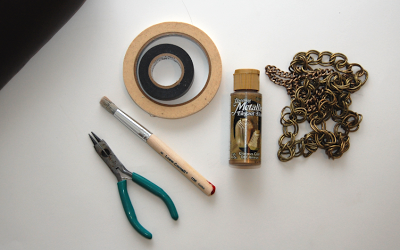 Supplies:
– Thrifted/vintage bag
– Thick chain
– Metallic paint of your choice
– Masking tape
– Foam or stencil brush (I used the latter)
– Pliers
– Jump rings, if needed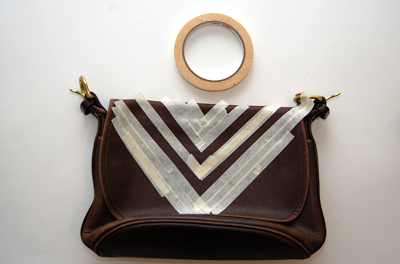 1) Remove the straps (Luckily this bag had a belt buckle thing going on!). Place masking tape on the bag to create your desired pattern. If needed, measure out proper mid pioints, etc. to make sure everything is in the right place.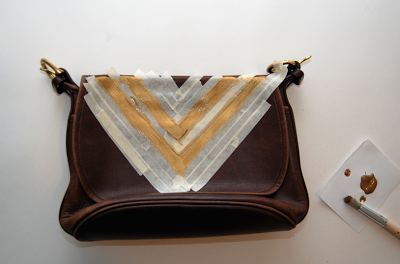 2) Carefully paint the bag. Let dry.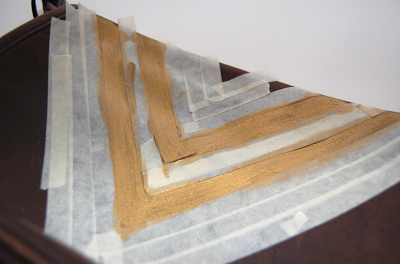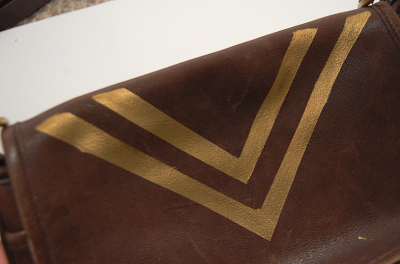 3) Peel away the tape. (If the paint sneaked past the tape in a few places, just leave it! Trying to fix paint usually makes the problem worse instead of fixing it.)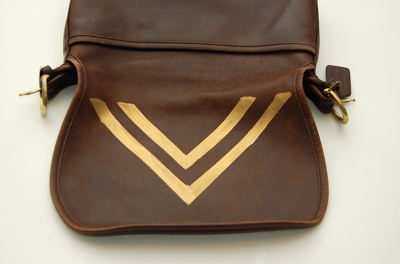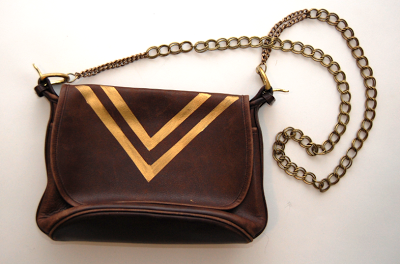 4) Measure a length of chain for the strap; you can always mix and match chains if you don't have enough of one kind, like I did. Attach to bag, using large jump rings if needed.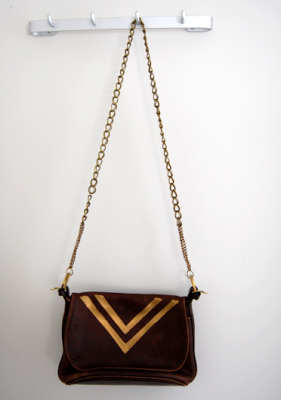 Since I had everything on hand already, I spent exactly zero dollars and about 20 minutes – including drying time – on this bag. It's kind of funny that the only Coach item that I own is about the same age as me. (I'll be 23 in a few months though, so I guess neither the bag or myself are really all that old!)
Lately, I've been kind of challenging myself to make DIY's using little to no new supplies…might seem a bit difficult at first, but I've thought of some projects that I wouldn't have otherwise. Like this one ! With that said, poke around your own closet – you might be surprised what a little paint and some chain can do to any of the bags in you already own.
xo,
kirsten