Anyone that knows me that I love dreaming up of new recipes. It combines my two loves: food and making things. Extra points for healthy vibes; I did go to college and grad school for nutrition, after all. 
So, when Sun Basket offered a giveaway for Wild Amor readers, I was 120% in. Aside from offering healthy organic non-GMO meal kits, this San Francisco-based company is all about the farm-to-table concept. The meals, which are globally-inspired and incorporate seasonal produce, make healthy eating at home totally doable and interesting. Not to mention downright easy. 
Each trio of weekly recipes can be ordered for 2, 4, or 6 people. They're delivered in recyclable packaging and can even be sent back to be reused; how's that for environmentally friendly? I totally appreciated this part.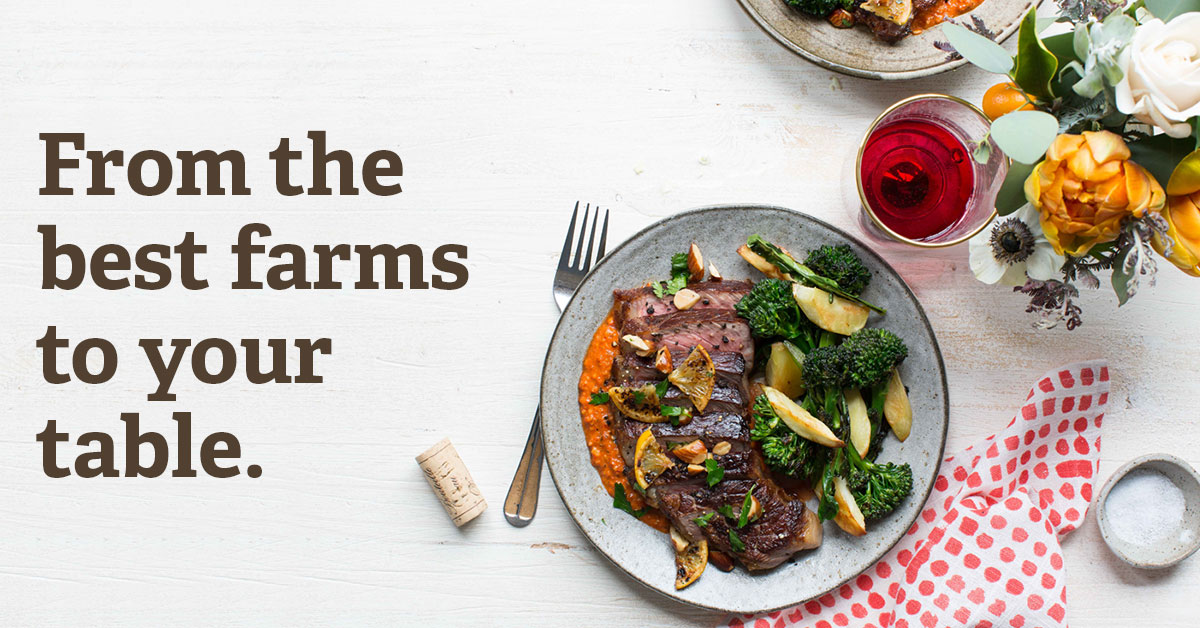 For my round of Sun Basket, I tried out the following recipes:
Coconut-Curry Braised Greens and Chickpeas with Black Rice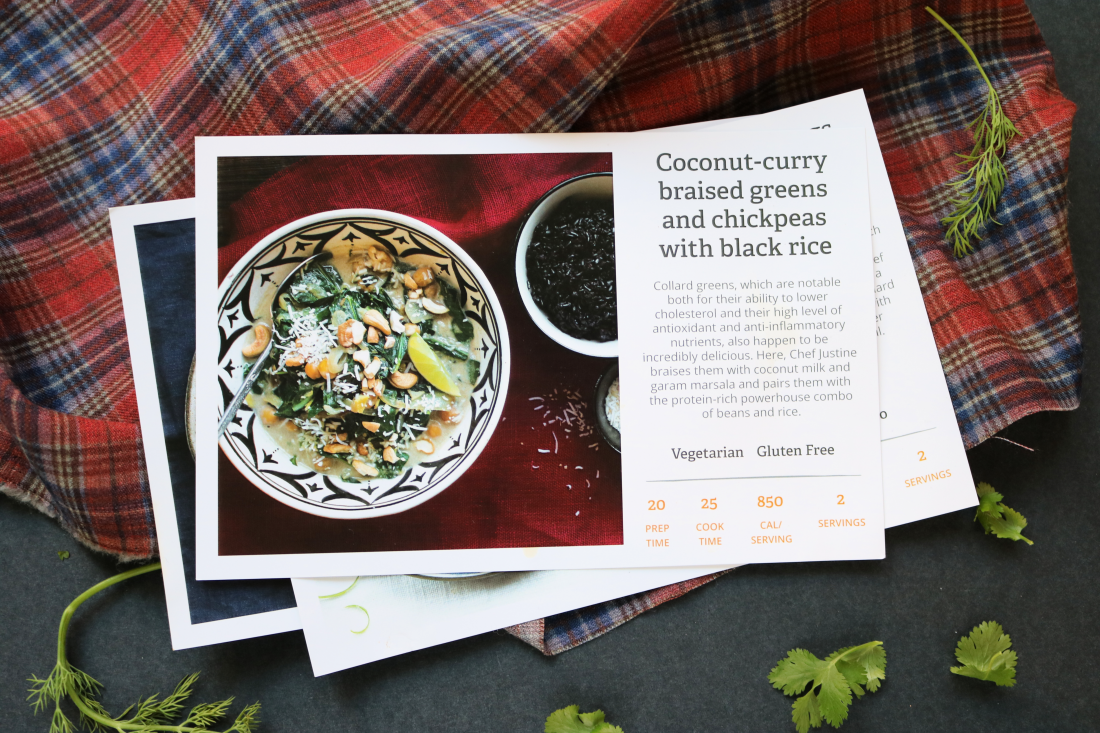 Each recipe comes with a detailed recipe card breaking down the prep time, cook time, calories, and number of servings.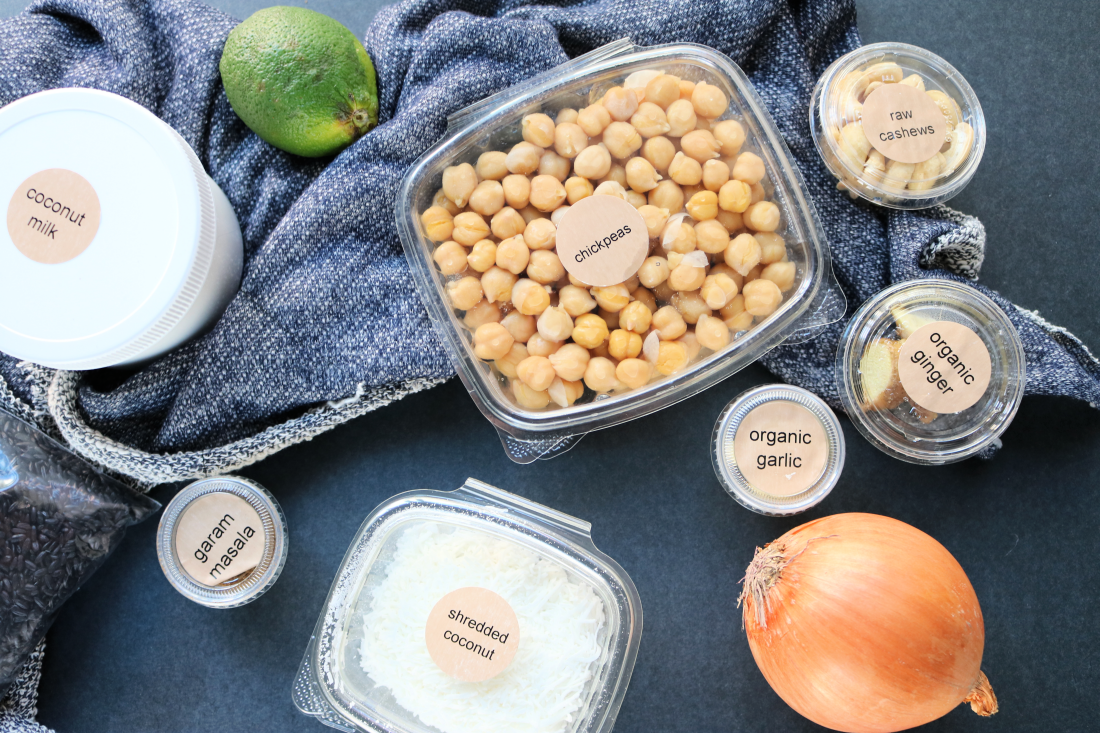 All the packaged ingredients came with labels, making it easy to identify what was what. This is especially useful if you're not the cooking type and have yet to get in touch with your inner Martha.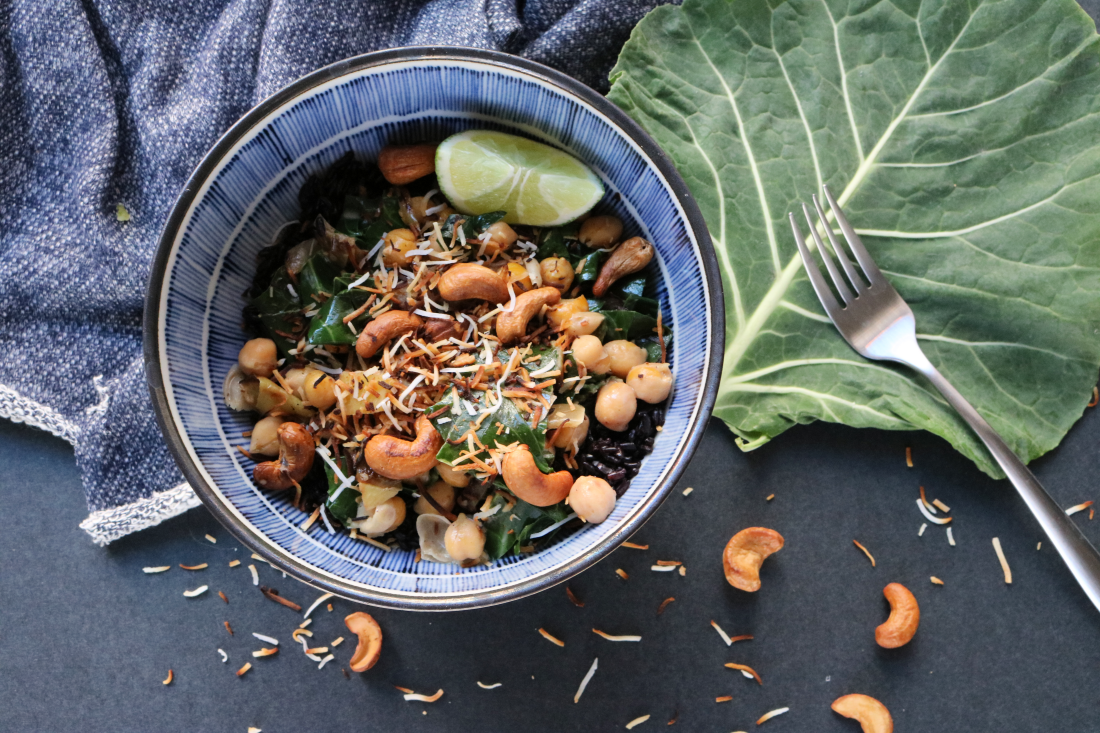 The final product! I layered the coconut-curry on top of the black rice for a bowl full of goodness.
Forbidden black rice might my newest obsession. I've been meaning to try it out for a while, so this was an awesome opportunity to finally do just that.
The coconut-curry was amazingly flavorful, too. Again, I've never made any kind of curry from scratch; looks like I can scratch that off my bucket list!
Steak and Eggs with Tomato-Cauliflower Rice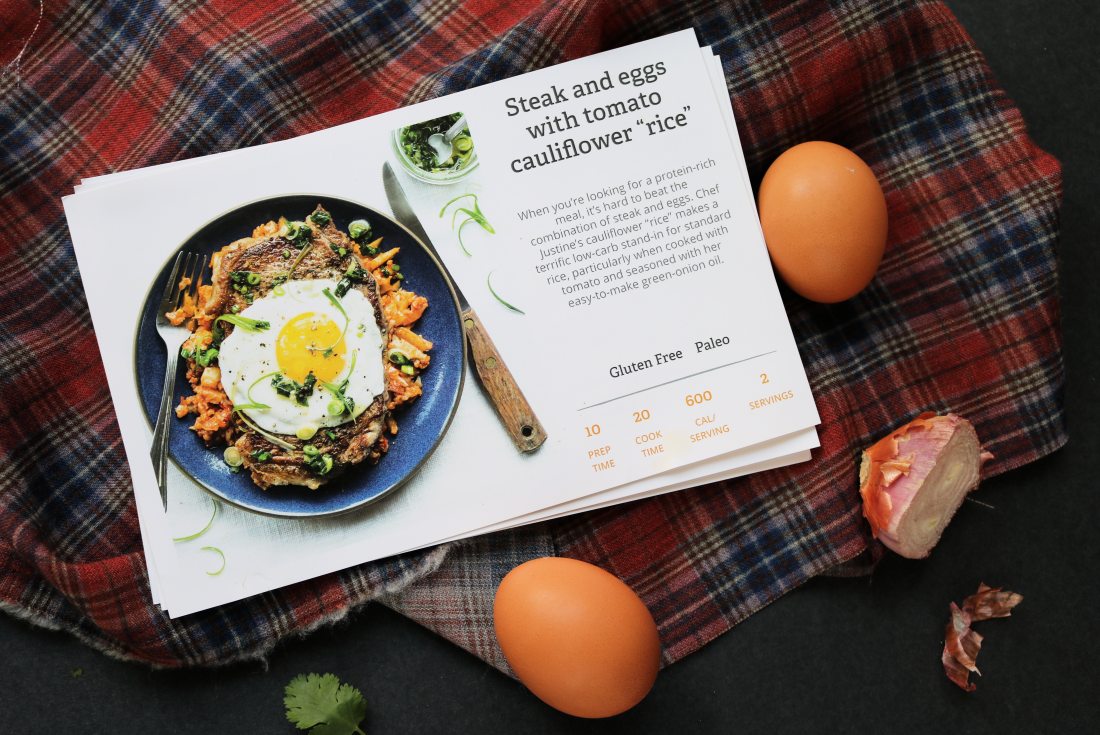 While I'm not a steak kinda girl, I decided to give this one a shot. Goodness knows I do love eggs and cauliflower rice.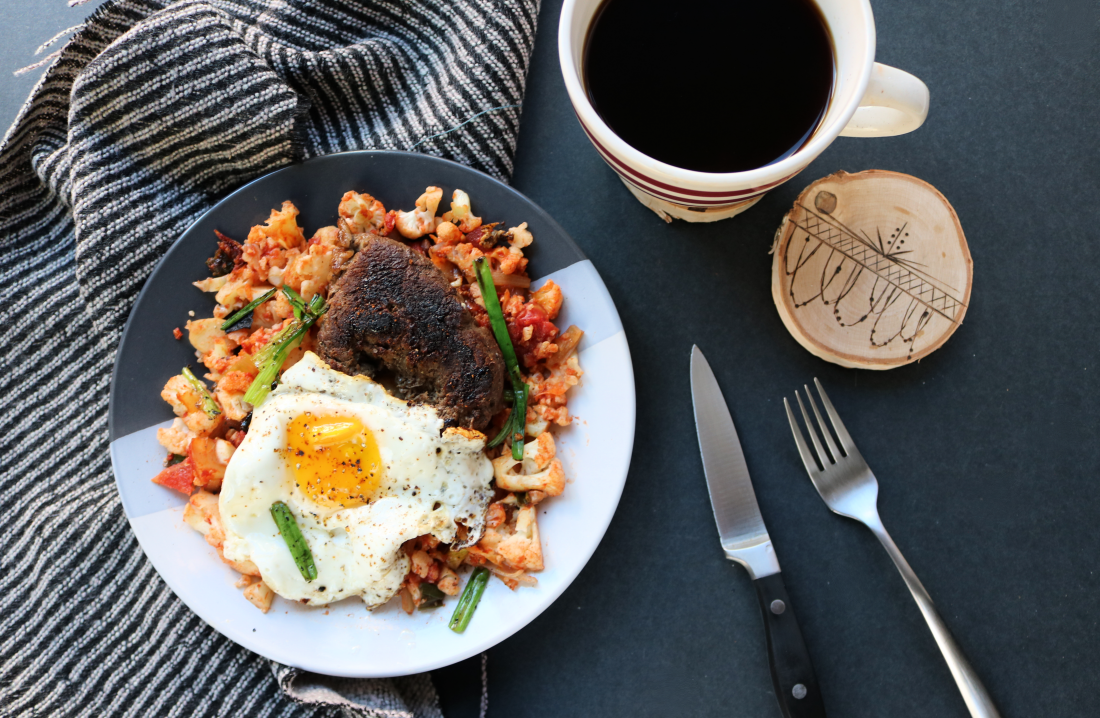 Final thoughts? YUM! Loved making the tomato sauce for the cauliflower rice from scratch.
Roast Salmon, Green Rice, Yogurt-Dill Sauce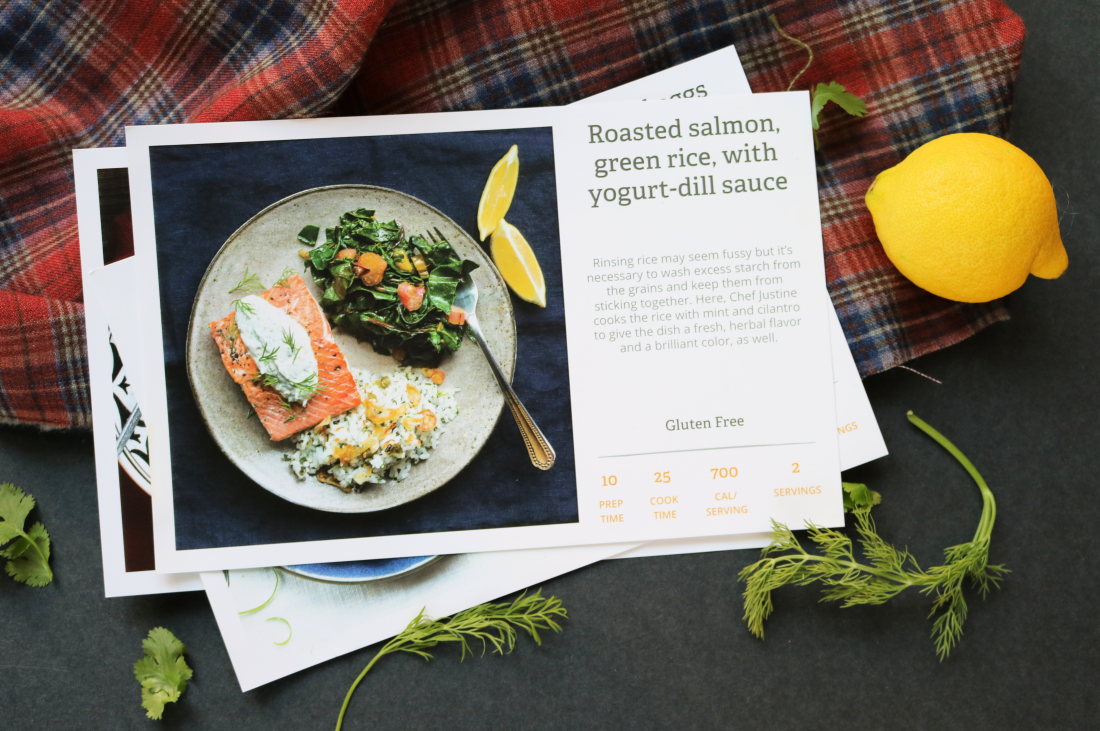 I love salmon, so I was super stoked to try this one. Greek yogurt sauces are another favorite of mine. SO much healthier than butter or heavy cream based sauces. 
The rice for this dish is bursting with herbal flavors. That mint and cilantro makes all the difference. 
Are you drooling yet? Want to try out Sun Basket? Yeah, I don't blame you either.
One lucky Wild Amor reader will win a delivery of Sun Basket meals (3 meals for 2, worth $68.94). Currently, Sun Basket only ships to the following states, given the nature of the super fresh ingredients. Please double check that your state is on this list before entering:
California, Oregon, Washington, Colorado, Utah, Arizona, Nevada, Idaho 
** If the widget is not showing up on your browser, please CLICK the link below. It will bring you straight to the giveaway. Good luck! **
After taking on these Sun Basket recipes, I'd also thought it would be helpful to share some tips (from personal experience) to get the most out of your delivery:
As with any recipe, read the entire thing before starting. Some techniques or processes may require you to do something in advance. Other times, a process may need to be done separately or an ingredient needs to be split in half. This will ensure that you know what's going on before you even start.
Check that you have all of your necessary pots, pans, and pantry ingredients ready to go before getting started. No one likes to shuffle around a half-cooked meal to look for something!
Pay attention to any time-sensitive labels. Because the ingredients are super fresh, ingredients like salmon or steak may need to be frozen or cooked by a specific date. Your ingredients will indicate these dates on the labels.
Entering the giveaway? Best of luck! Meanwhile, don't forget to follow Sun Basket on social media. You can find them on Facebook, Instagram, Pinterest and Twitter. 
Thanks so much to Sun Basket for the complimentary delivery and for hosting this giveaway at Wild Amor.