When it comes to design, I love simple statement elements that make an impact. This holds true for absolutely anything; I'm talking everything from altered art to drawing to DIY. For this project, I used basic grosgrain ribbon to create a Strappy Layering Bra, creating a serious "oomph" factor for an otherwise plain top. It's subtle, yet simultaneously not-so-subtle.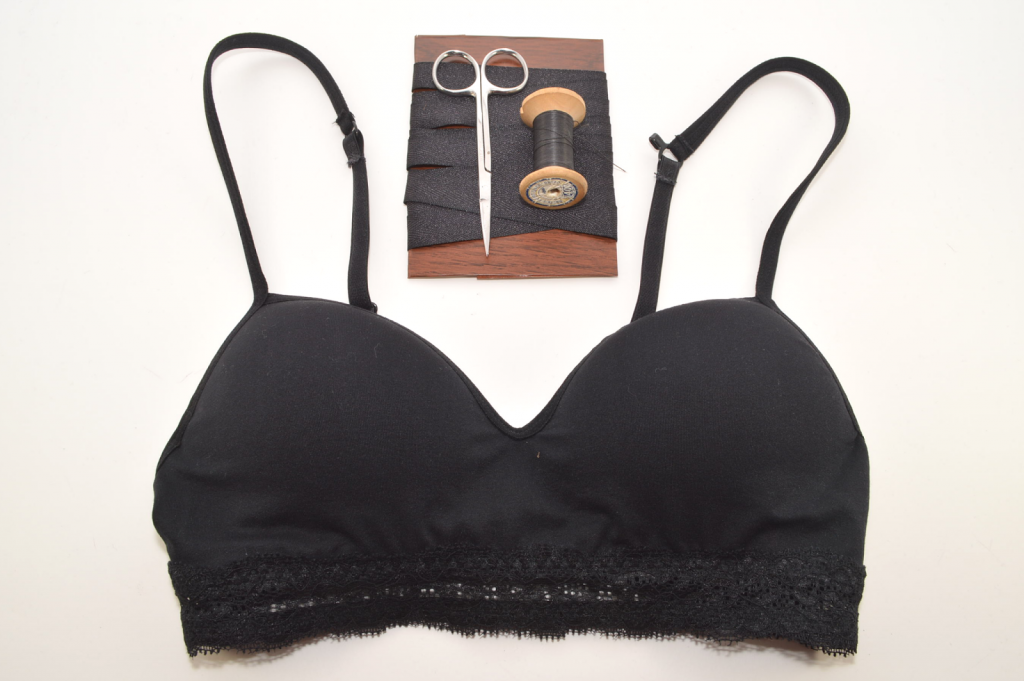 Supplies:
– Grosgrain Ribbon (Width is up to you)
– Scissors
– Hand Sewing Needle and Matching Thread
– Plain Bra/Bralette (purchased at Forever 21)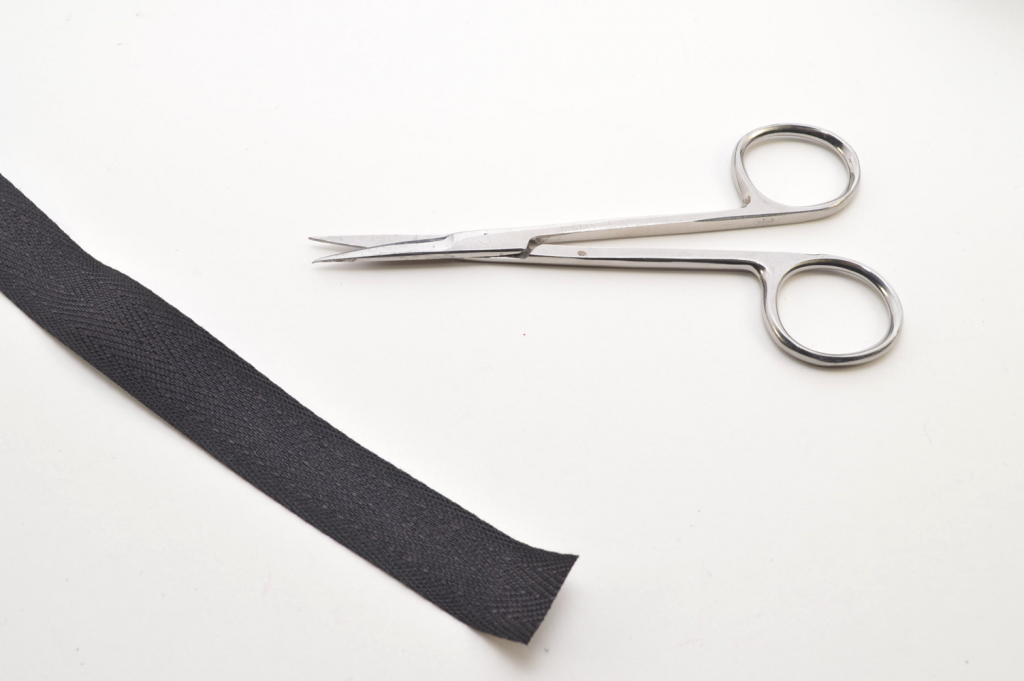 1) Cut a long strand of ribbon. I always overestimate just in case, even though the finished length of ribbon used in the project measured about 8 inches/20.32 centimeters.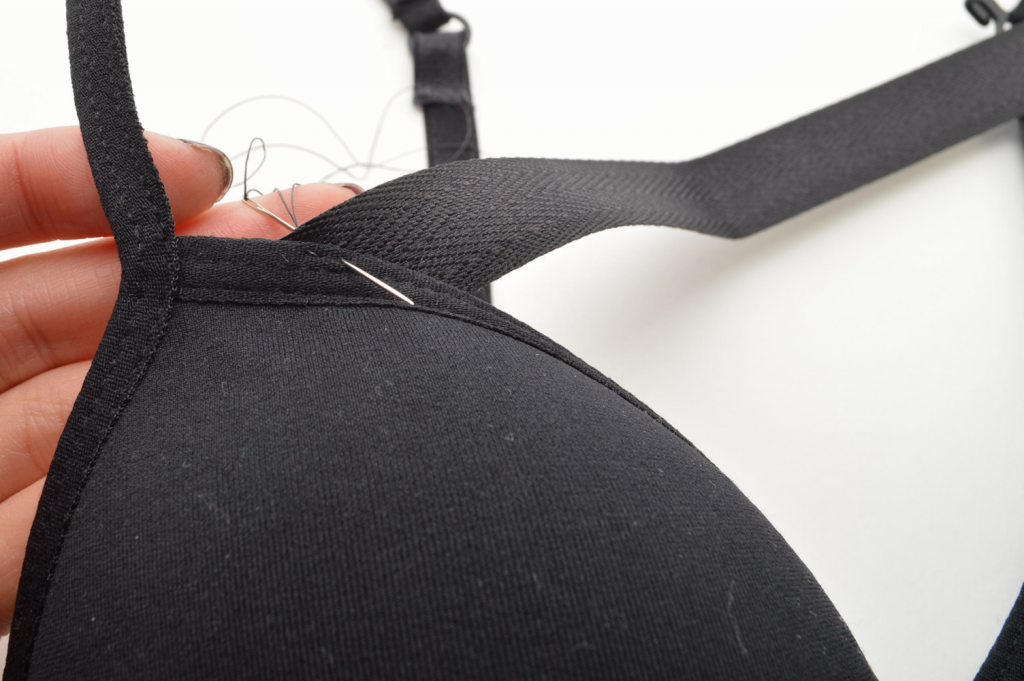 2) Place the end of the ribbon underneath the bra, about 1 inch/2.54 centimeters from the strap. Position the ribbon at an angle so that it can connect to the opposite side. Thread the needle and begin stitching.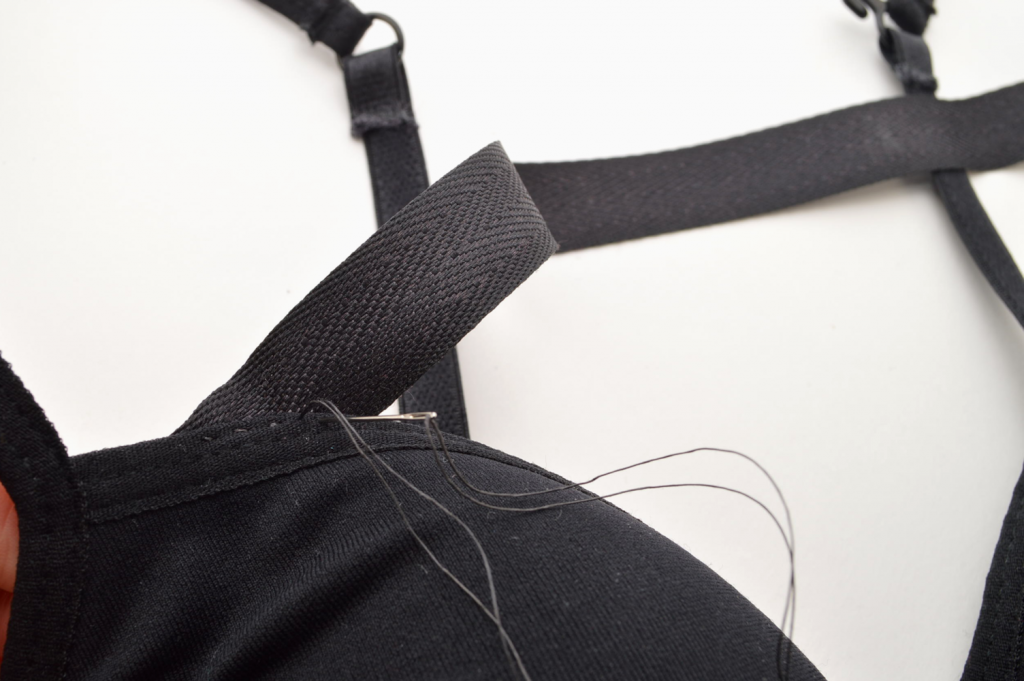 3) The stitches can just be simple straight stitches across the width of the ribbon. I'd recommend stitching again in the opposite direction (towards the spot that you started) for extra security.
When you're done, tie a tight double knot and cut away the excess.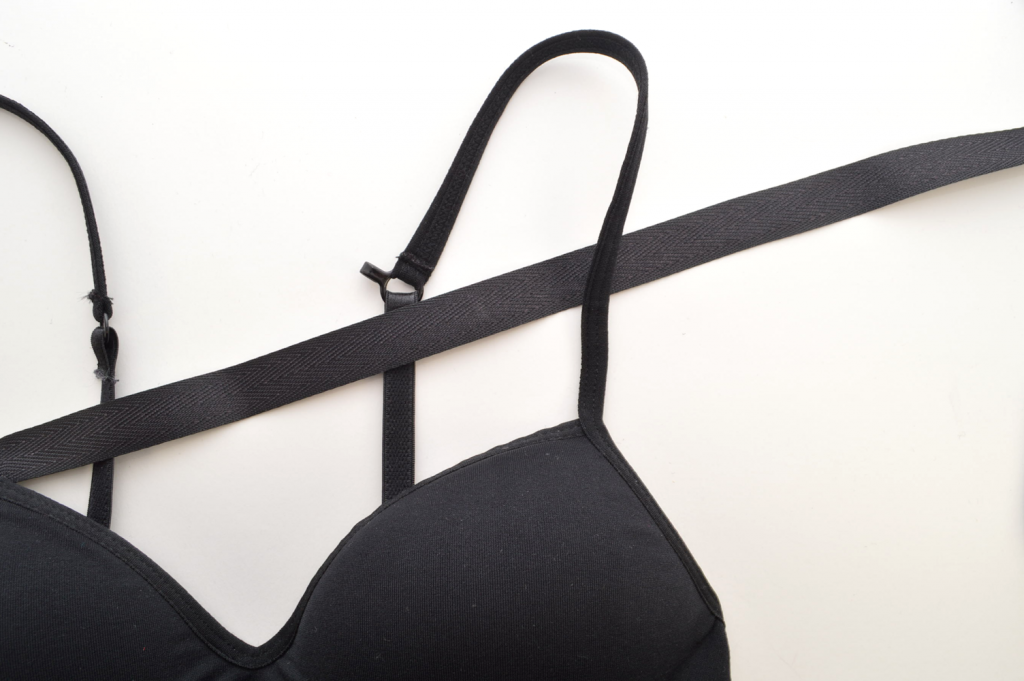 4) Lay the bra/bralette on a flat surface to determine where the ribbon will cross over on the opposite strap. Don't cut the ribbon just yet!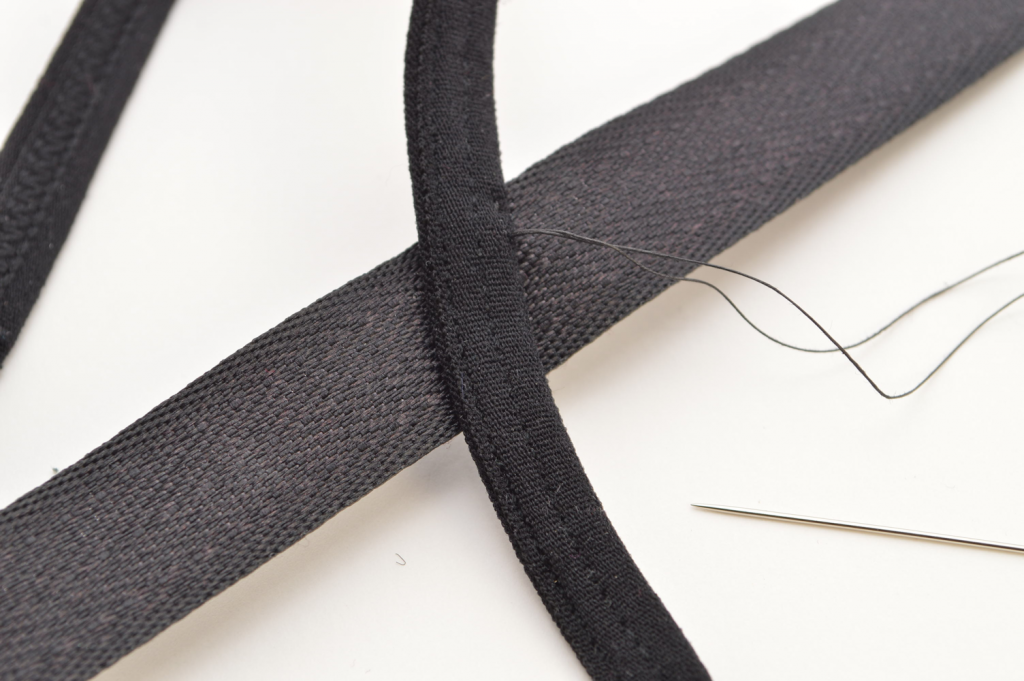 5) Add a row of stitches.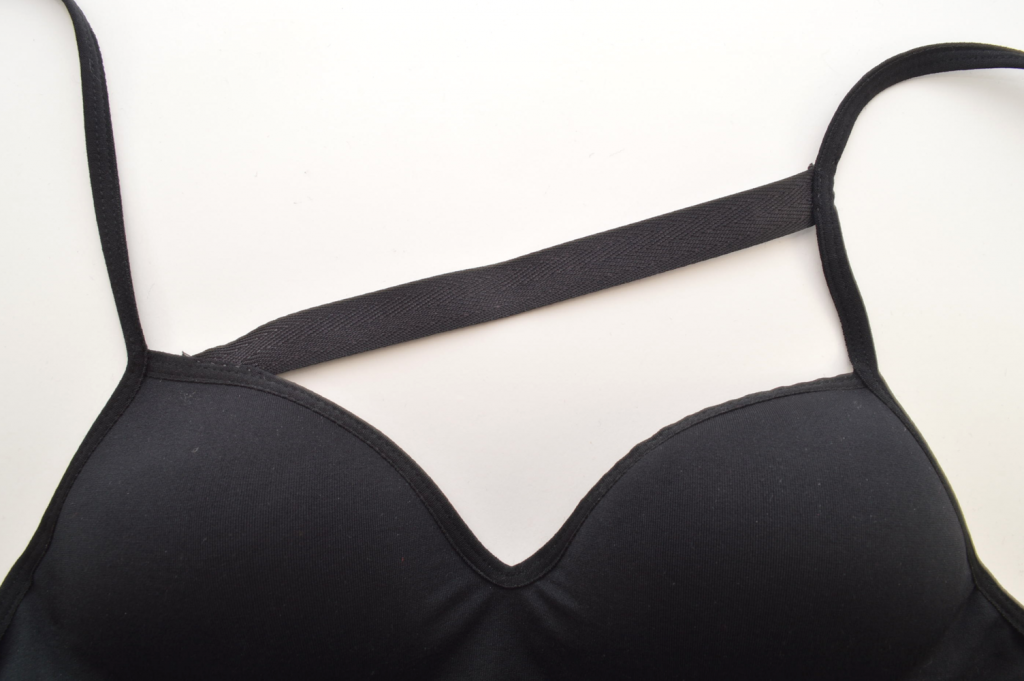 6) Once completed, tie a double knot and cut away the excess. Then you can carefully trim the ribbon.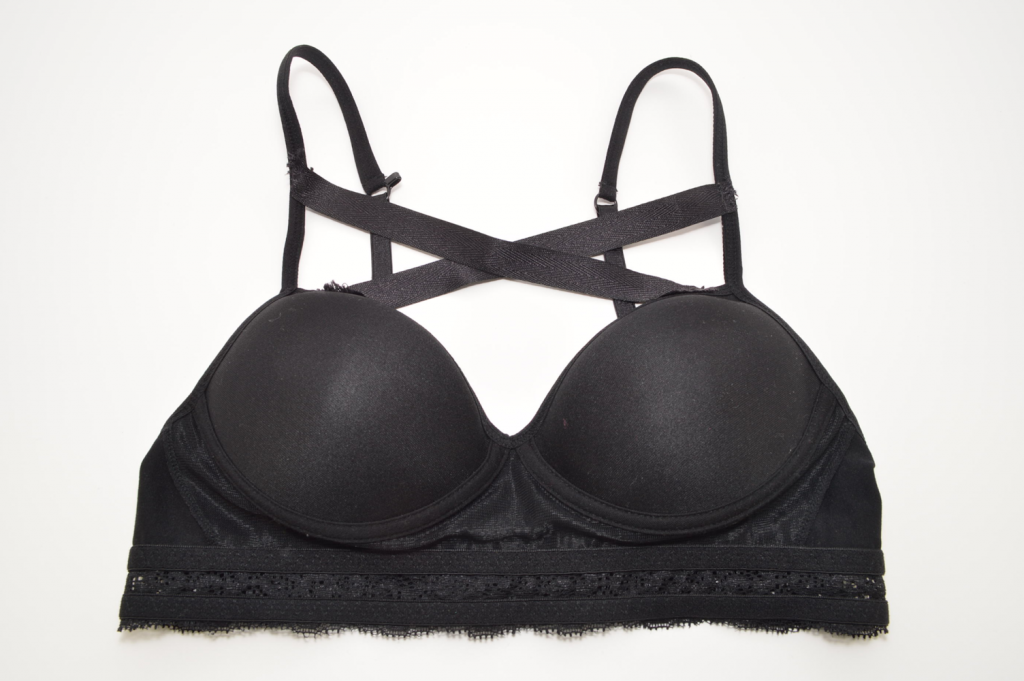 7) Repeat Steps 1-6 in the opposite direction.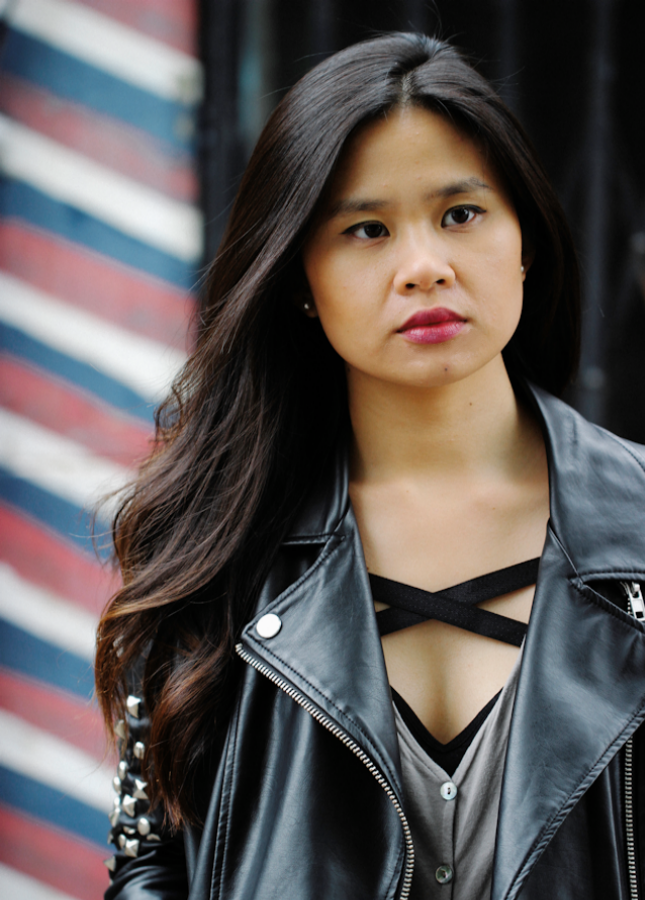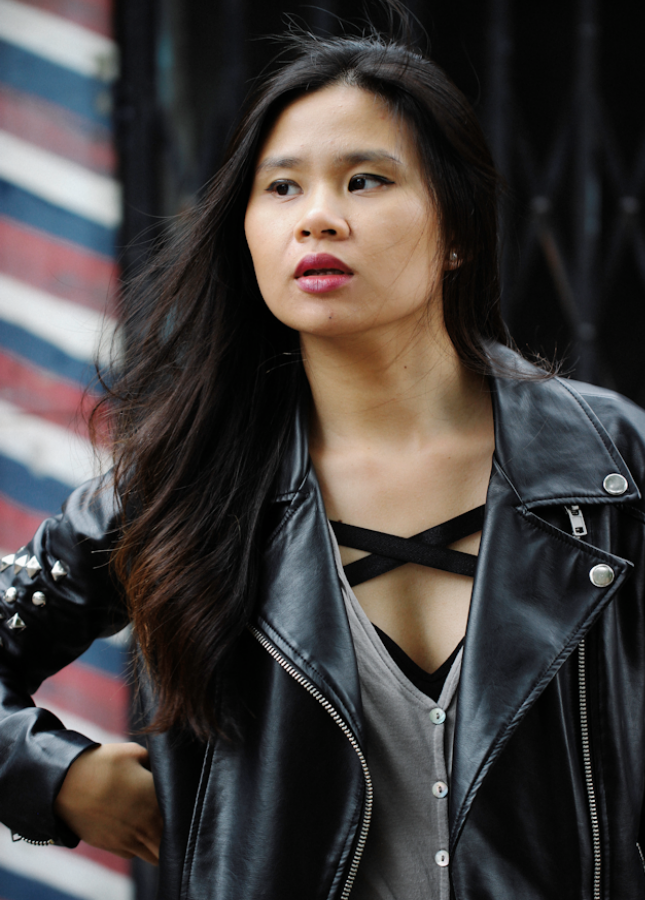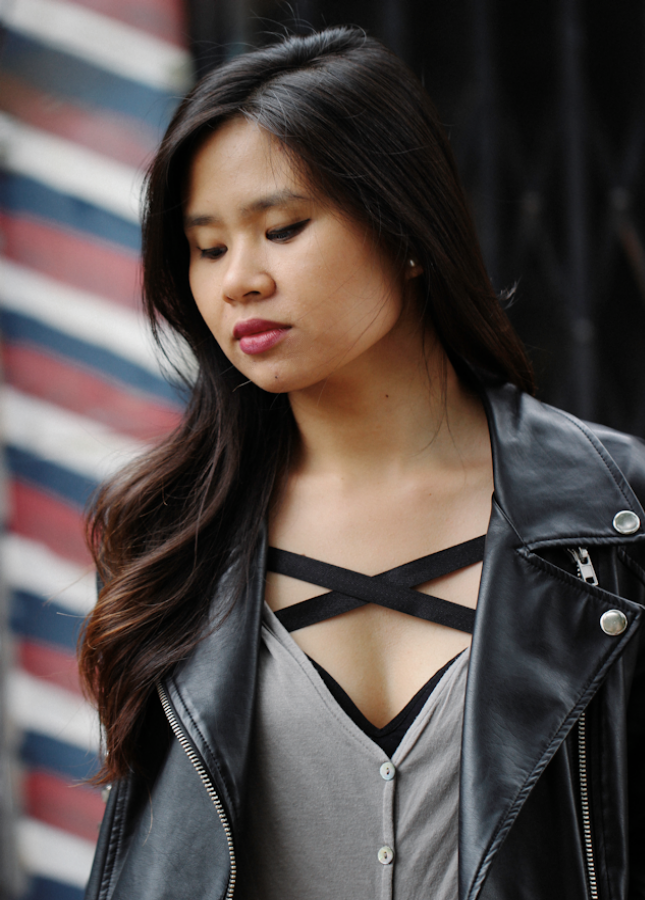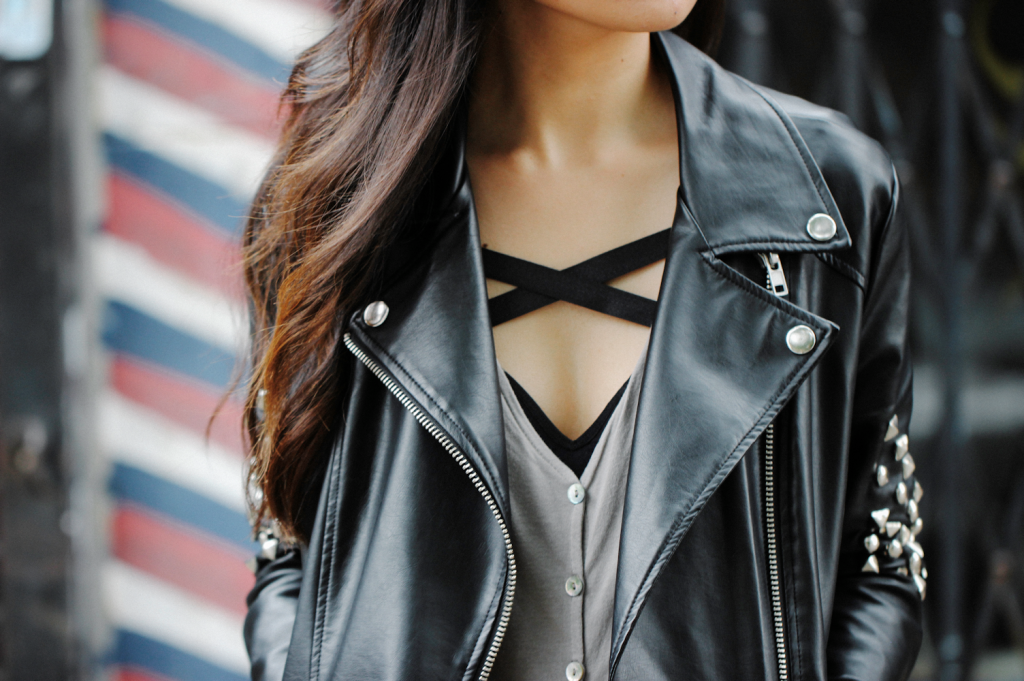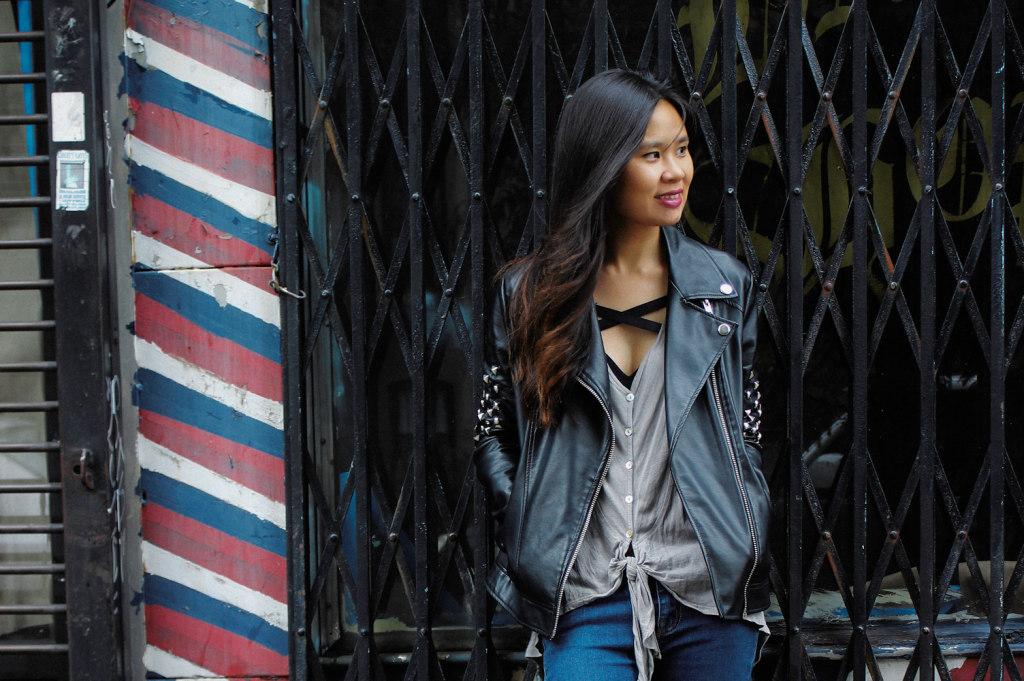 Worn here with the
Chevron Studded Jacket DIY
from earlier this year.
How easy was that? Wear it under multiple layers to create an off-beat, dimensional vibe. 
Tutorial Images: Kirsten Nunez