Somehow, Christmas is this week. Seriously… where does the time go?! I'm pretty sure it ran off to a far away land.
In case you're scrambling to finish up your decorations, I got your back. These mini wreath babies are easy to make and only require a couple materials. And if you're a crafty-obsessed individual like myself, there's a good chance you already have the supplies on hand. Remember, you can totally opt out of the gold leaf if necessary!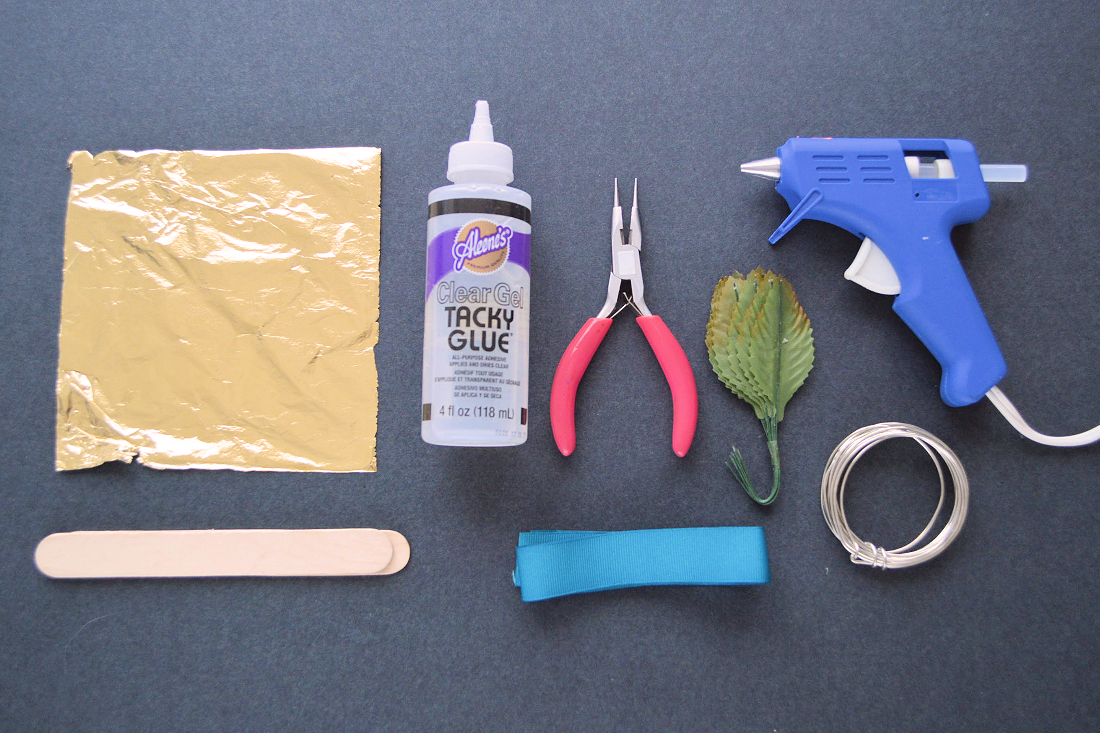 Supplies:
– Fake leaves
– Gold leafing
– Craft glue
– Wood sticks
– 16-gauge wire
– Jewelry pliers
– Ribbon
– Hot glue gun
If you're using these as simple table decor pieces, you won't need anything else. Looking to make them into place cards or gift tags? Grab some pen and scrap paper, and you're good to go.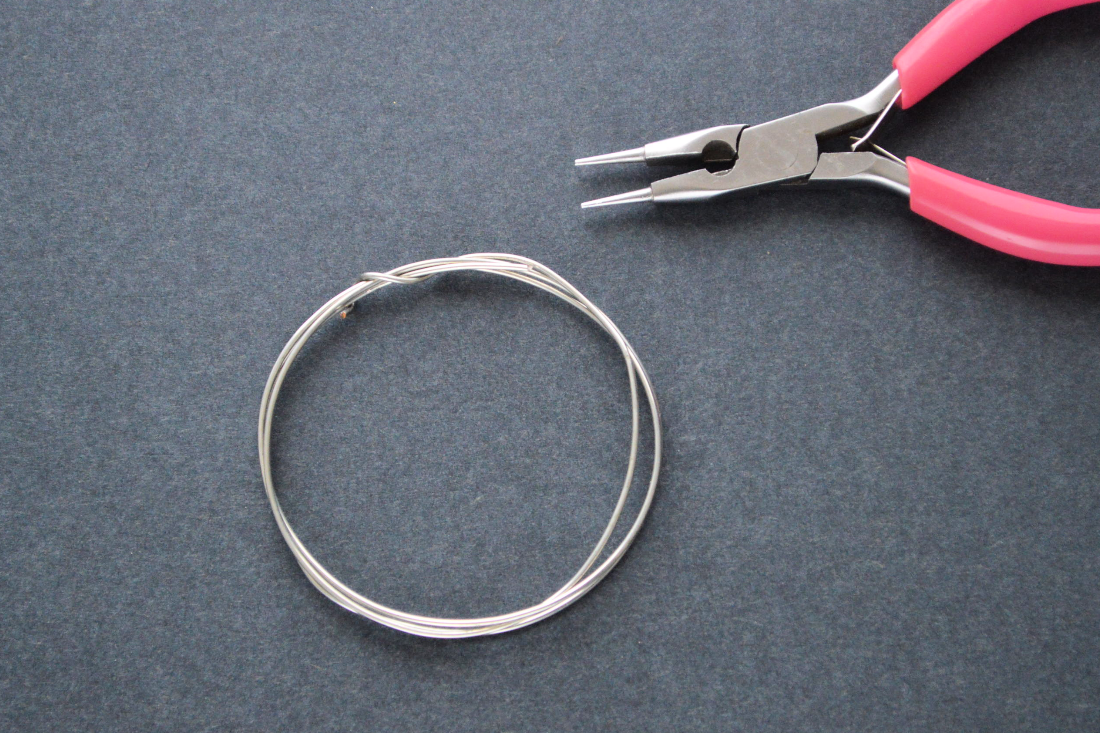 1. Because of how the wire is packaged, it will naturally form a circular shape. Cut the so that it forms a circle comprised of 2-3 strands.
Using the jewelry pliers, take the end of the wire and twist it around. This will keep it secure and in place.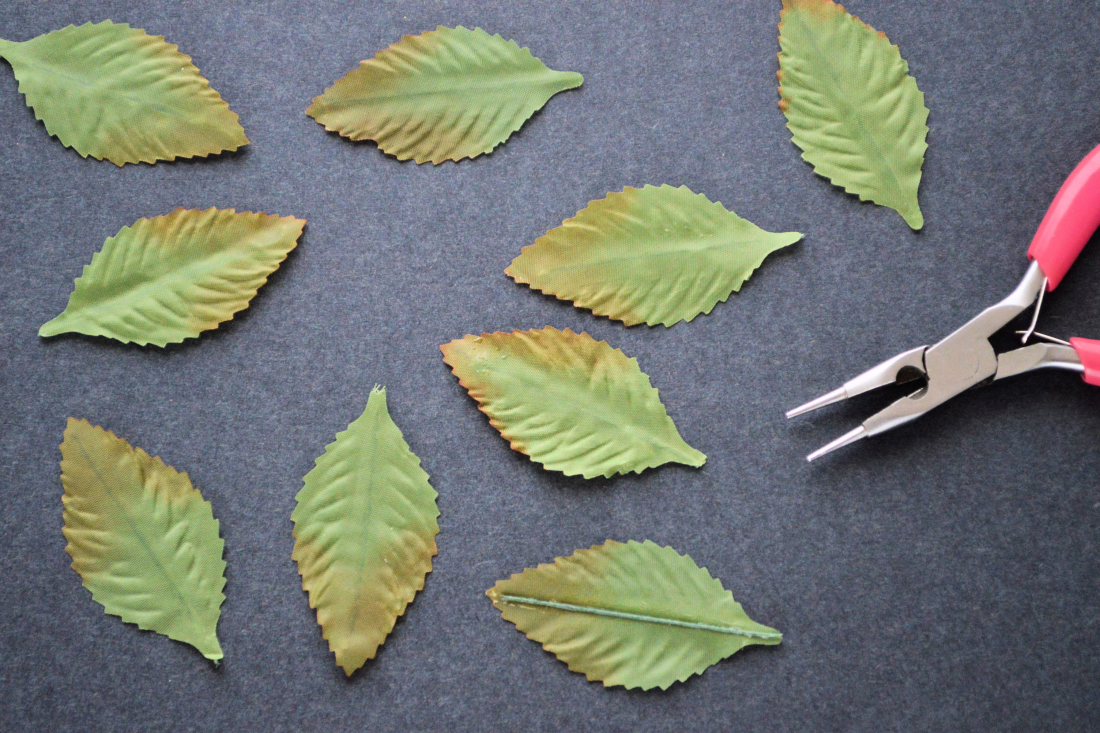 2. Using the cutting portion of the pliers, trim the stems off of the faux leaves.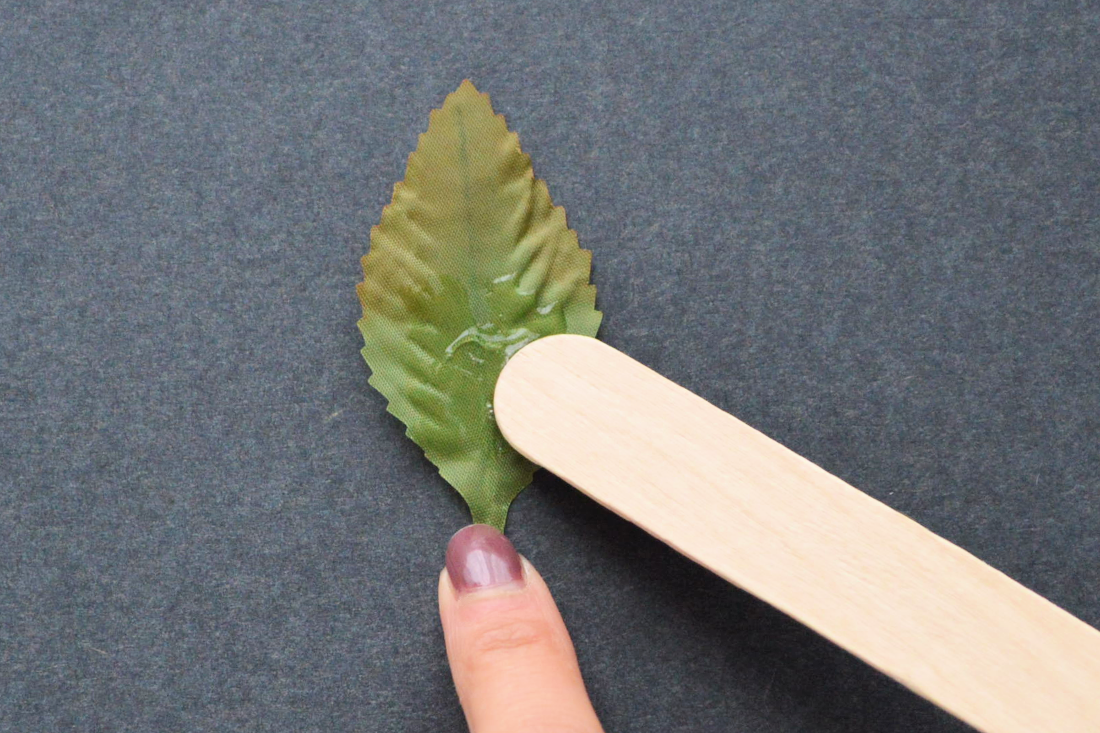 3. Apply a small amount of glue to each leaf. Use a wood stick to spread it around.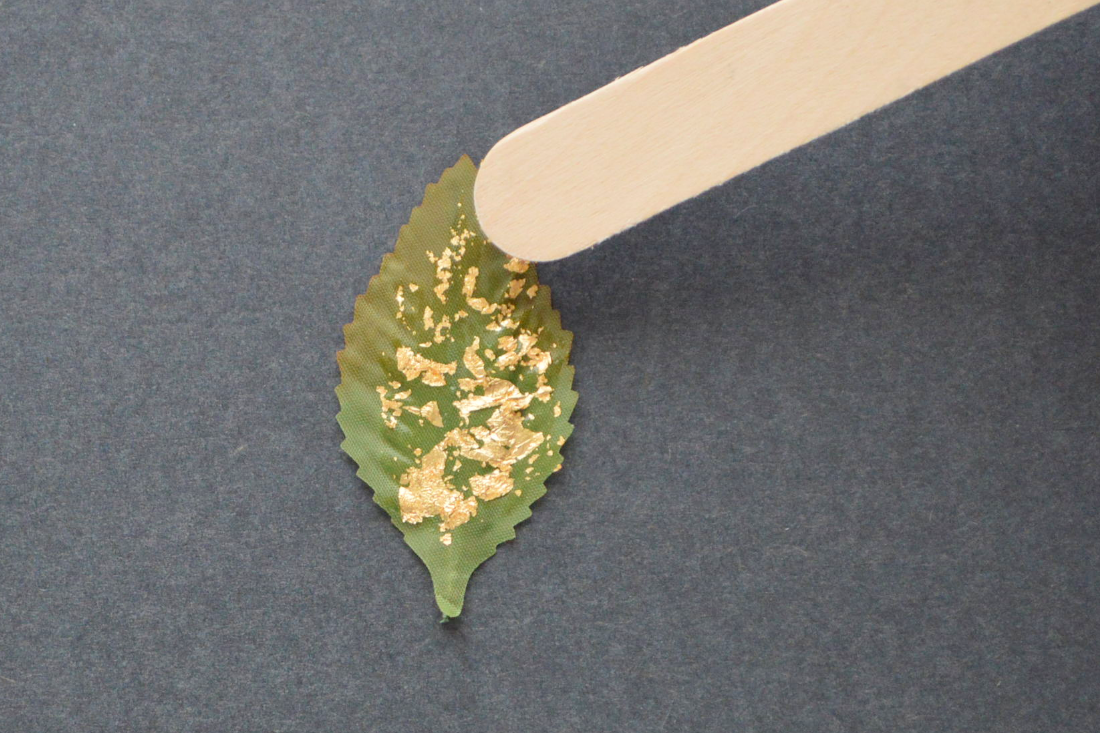 4. Apply a few pieces of gold leaf. You can use as little or as much as you'd like.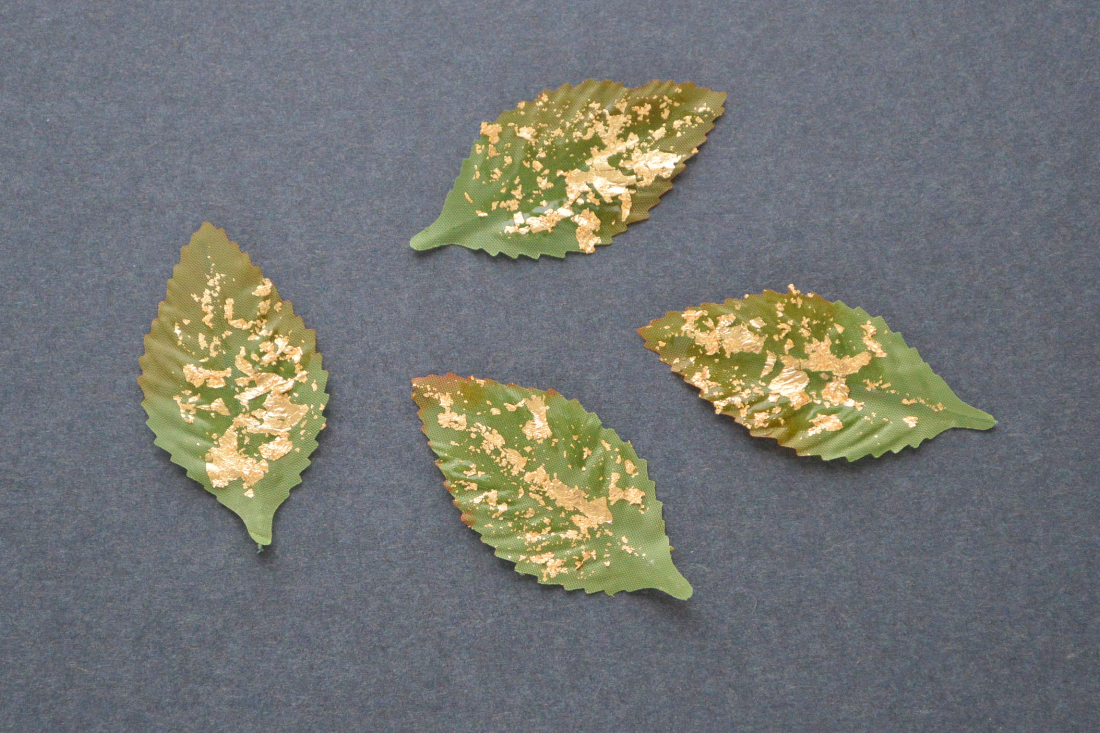 5. Repeat with 3-4 more leaves.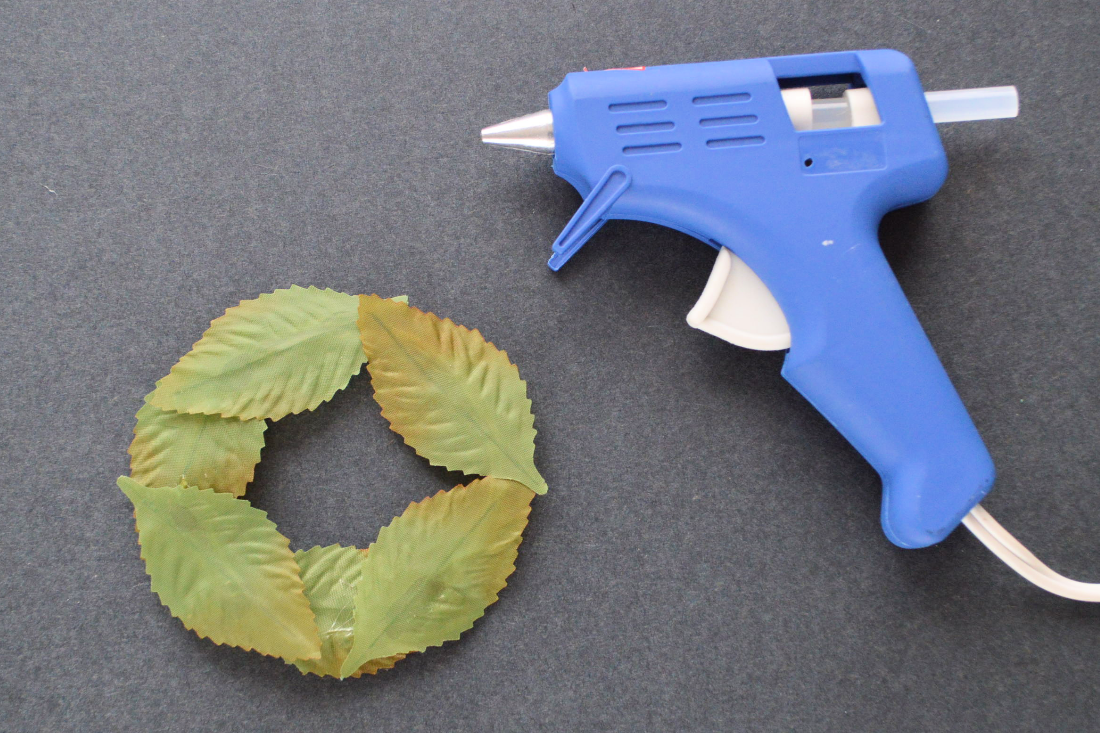 6. Hot glue a layer of plain faux leaves to the wire circle.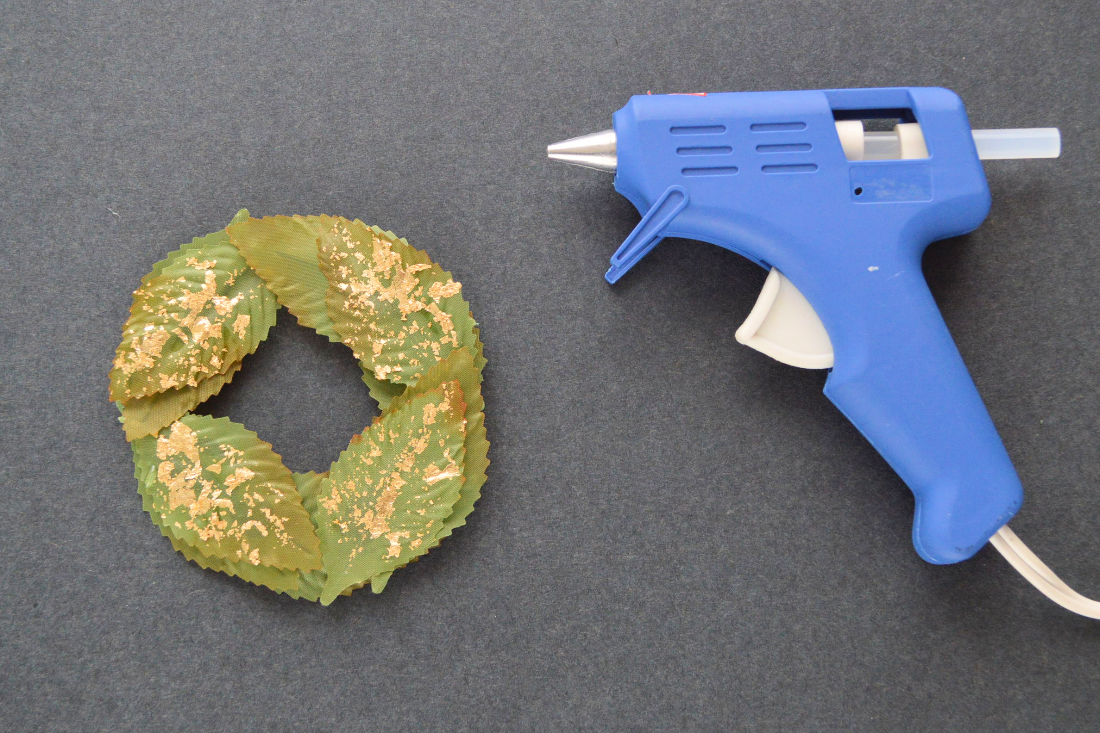 7. Hot glue the gilded leaves.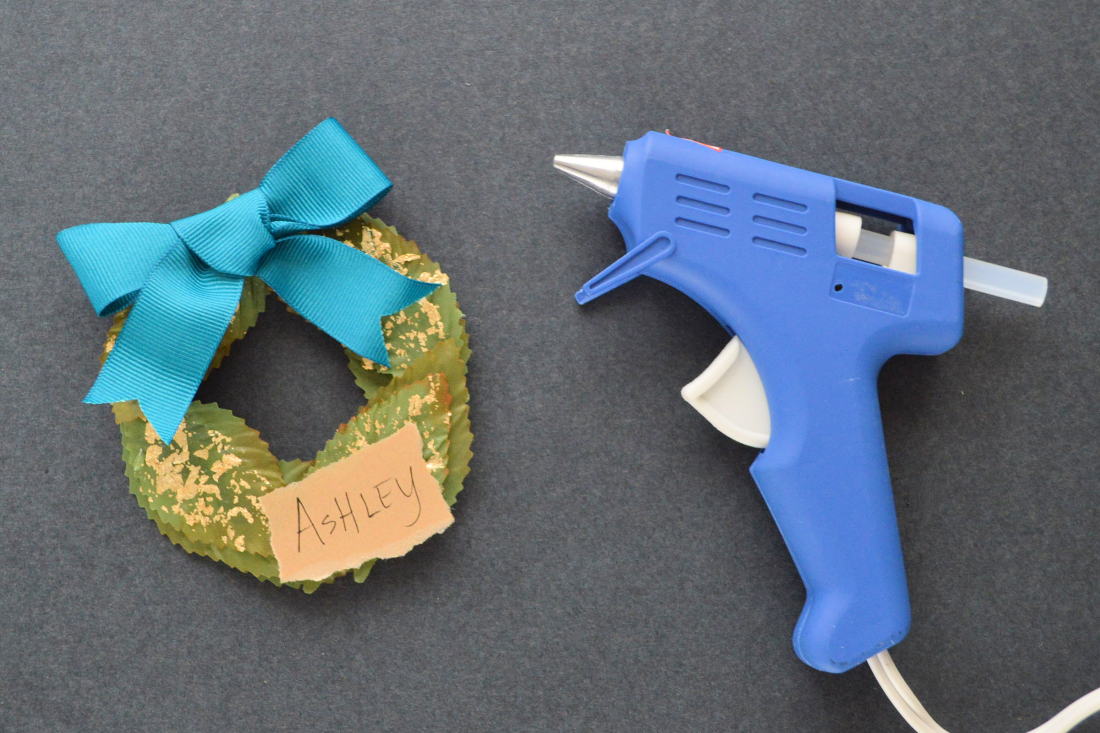 8. Tie a bow and hot glue. Add a little name tag, if you'd like.
Repeat the entire tutorial until you have created enough mini wreaths.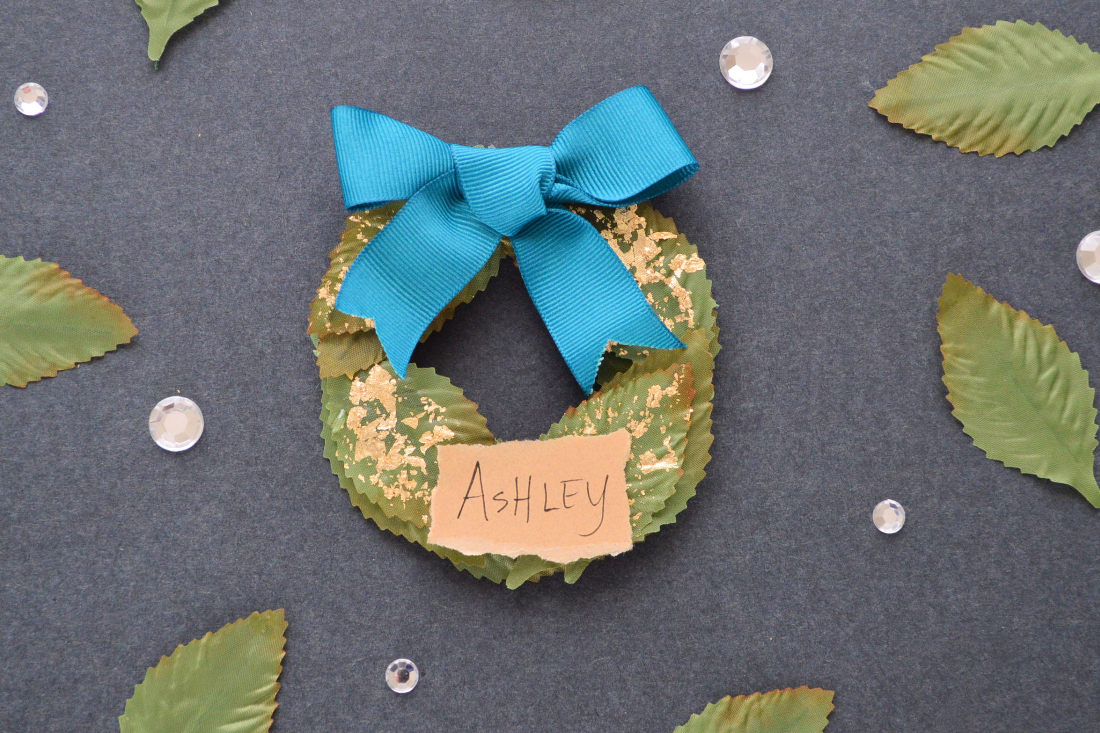 To make each wreath into a re-usable place card, use tape to adhere each name.