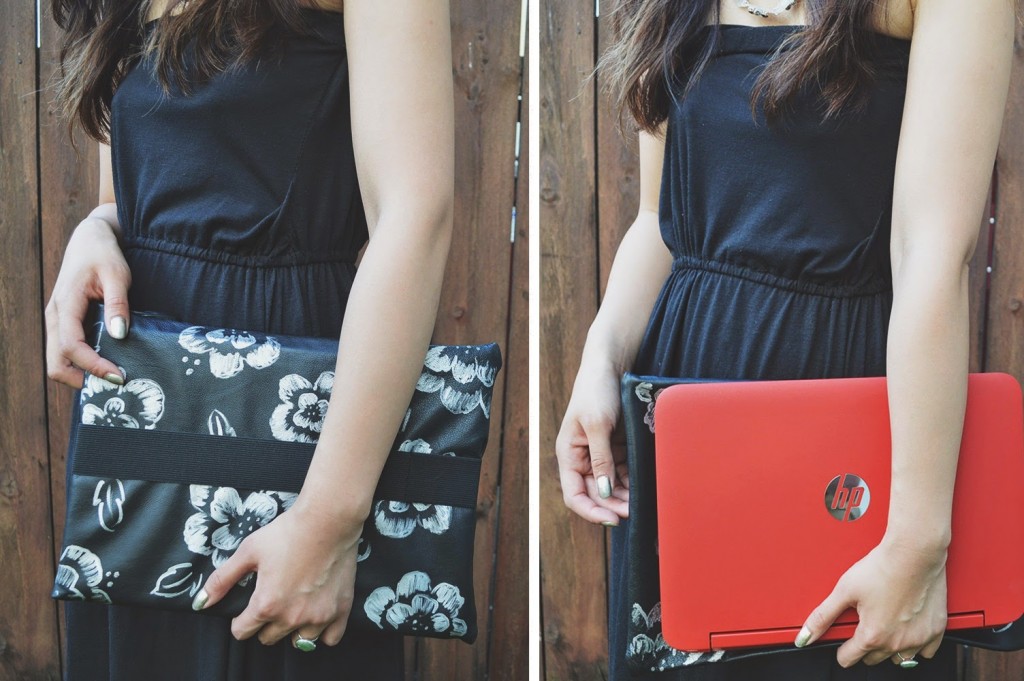 Nothing makes me happier than creating something that is both unique and functional. Practically half of my belongings are handmade, so it only makes sense that I DIY a laptop case – am I right? I do a lot of my freelance work and blogging on my
HP Pavilion x360 2 in 1 laptop
(it can convert into a tablet!), so I knew I had to find a way to protect it with style. My 2 in 1 will prove to be especially useful during my California-Colorado trip at the end of August. I have a feeling I'll be gathering a LOT of inspiration and ideas during this week long endeavor, so you know that means I need to keep my convertible PC safe and sound. Keep reading to see how I dressed it up!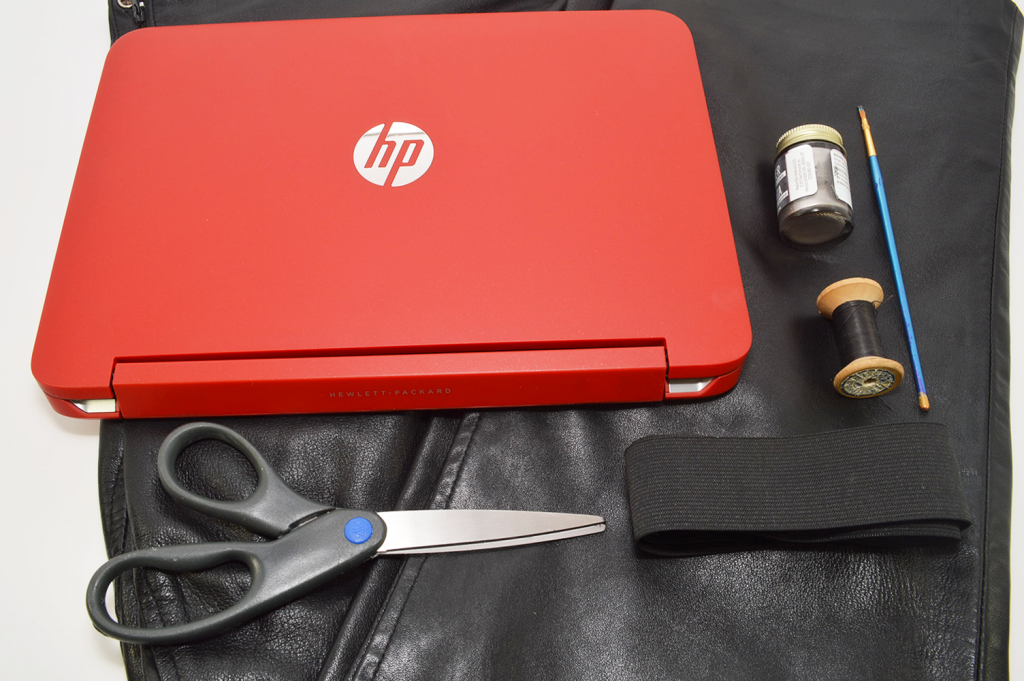 What I Used:– Thrifted Leather Pants (just a few dollars at Salvation Army!)
– Fabric Scissors
– Wide Elastic Banding (typically used for waist bands, etc.)
– Thread and Sewing Machine
– Silver Liquid Gilding & Thin Paintbrush (optional)
– Straight Pins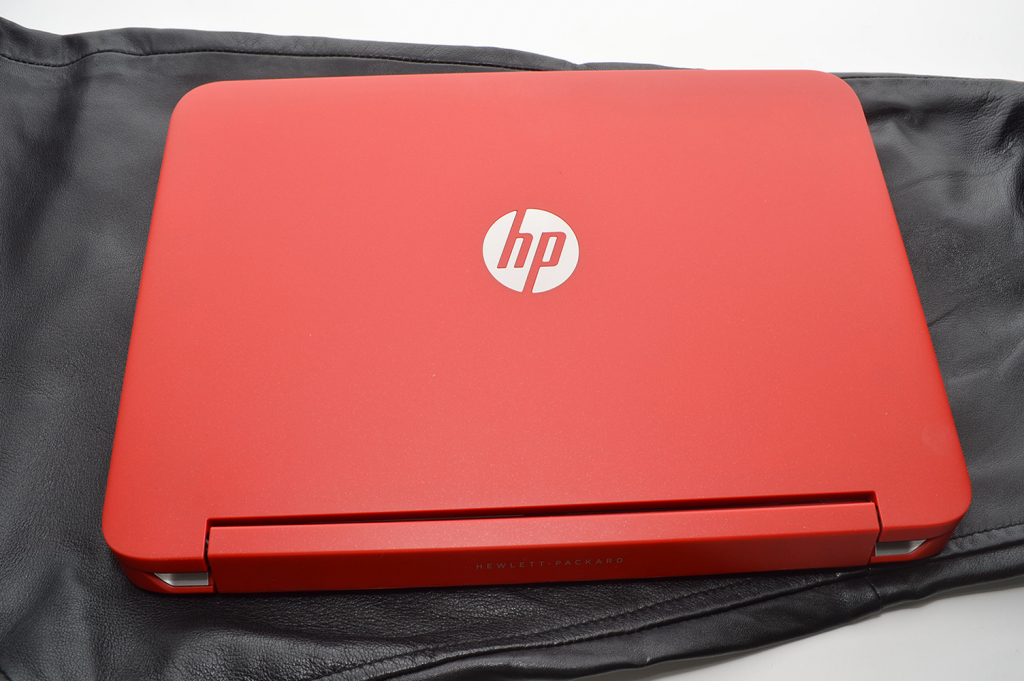 The upper portion of the one pant leg was the perfect width for my laptop (roughly 8.25 inches x 12 inches)!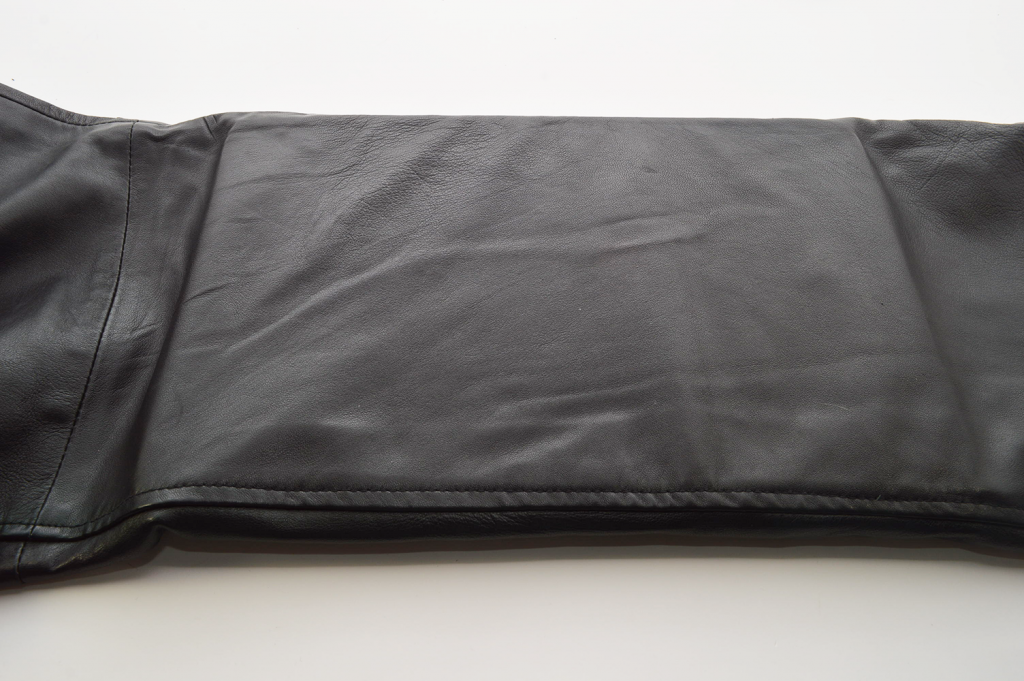 I inserted the laptop directly into one of the legs, and found the exact area that it fit snugly (not too tight and not too loose) on either end.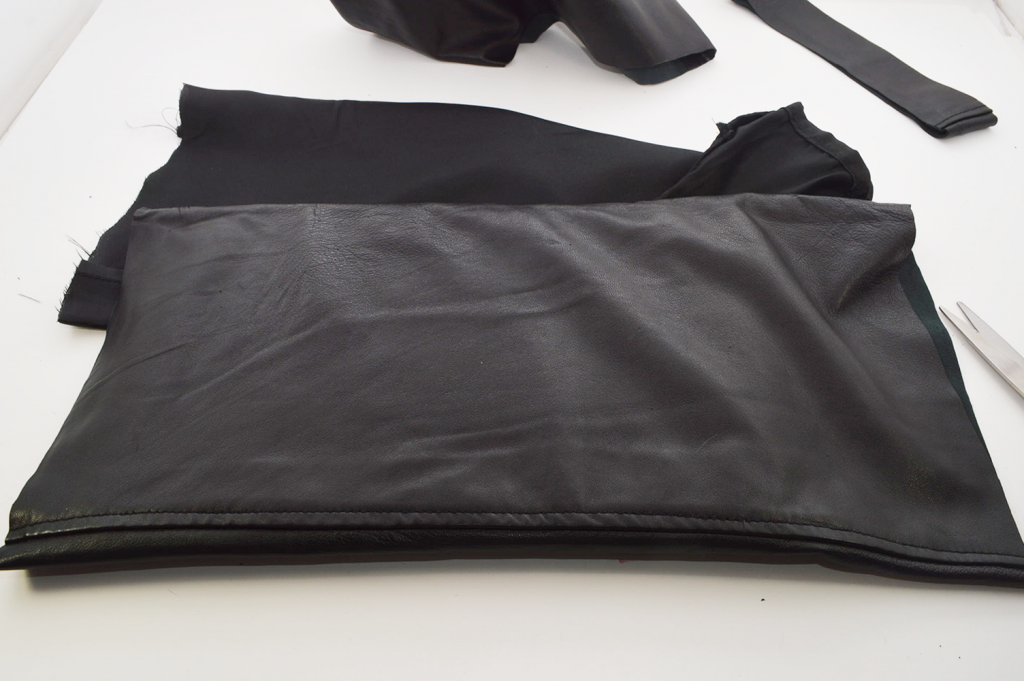 Next, I cut the leather on each side, leaving an extra 2 inches. I also cut away the lining.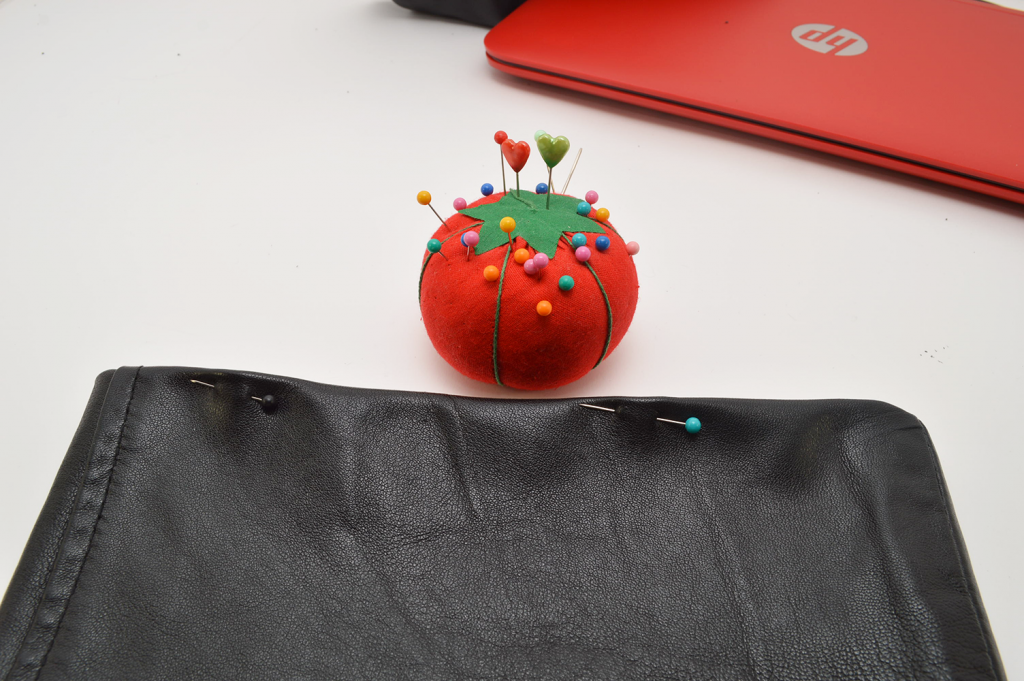 At one end, I folded the edge inwards about 1 inch (2.54 centimeters). I kept the fold in place with straight pins.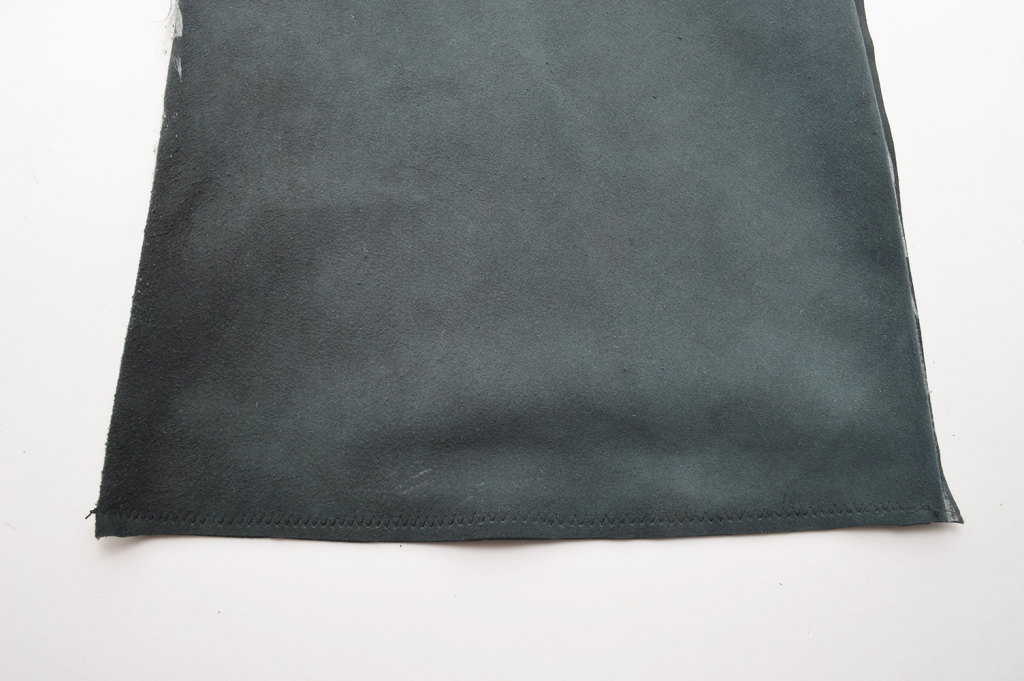 I turned the entire thing inside and out, and sewed across the other end to close it up.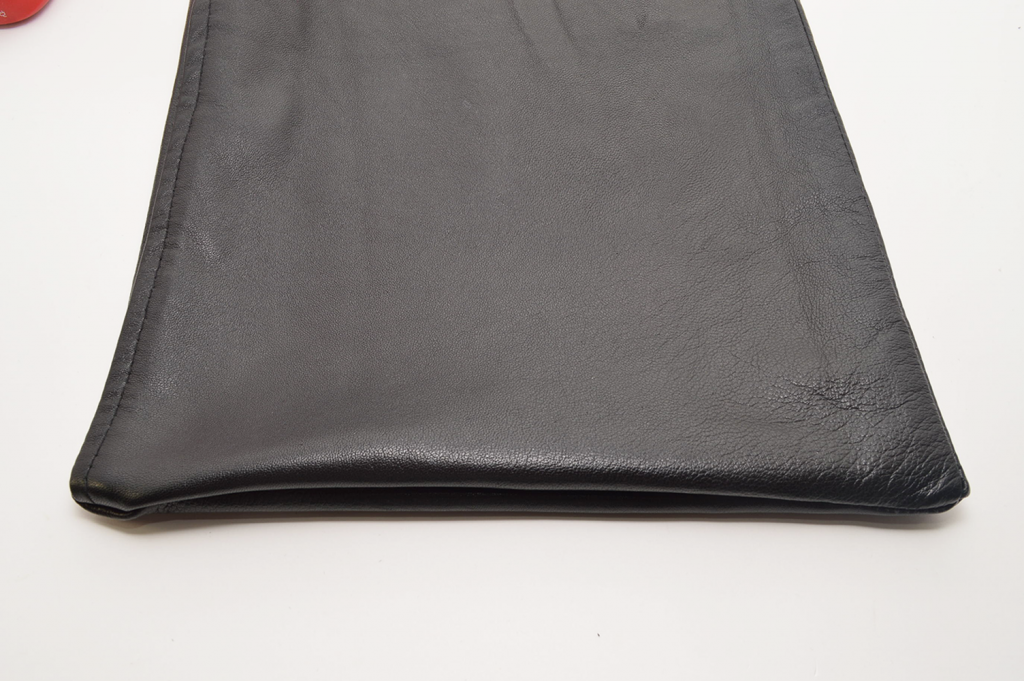 After turning it right side out, it looked a little like this!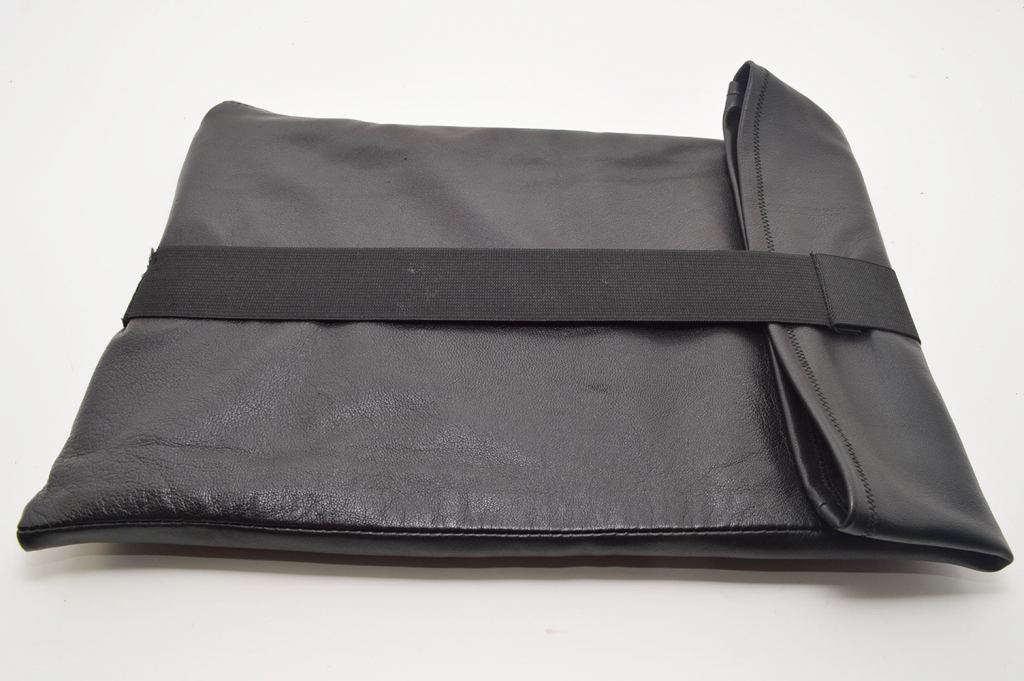 To hold the case in place, I sewed together the ends of a 26 inch strip of wide elastic trim.
I was actually going to keep it really simple, but decided to use silver gilding to paint brush embroidery inspired flowers. The technique is adapted from a cake decorating method, one that I showcased in a past project (
Painted Floral Purse
).
I'm in love with the finished project. I'm a sucker for anything black and metallic, so this is right up my alley. You can always use a different (thick) fabric for your case, but I like the water resistant surface of the leather I used. Can't wait to bring along both the case and 2 in 1 on my much needed vacation!Xo, Kirsten
#spon: I'm required to disclose a relationship between our site and Intel This could include Intel providing us w/content, product, access or other forms of payment.