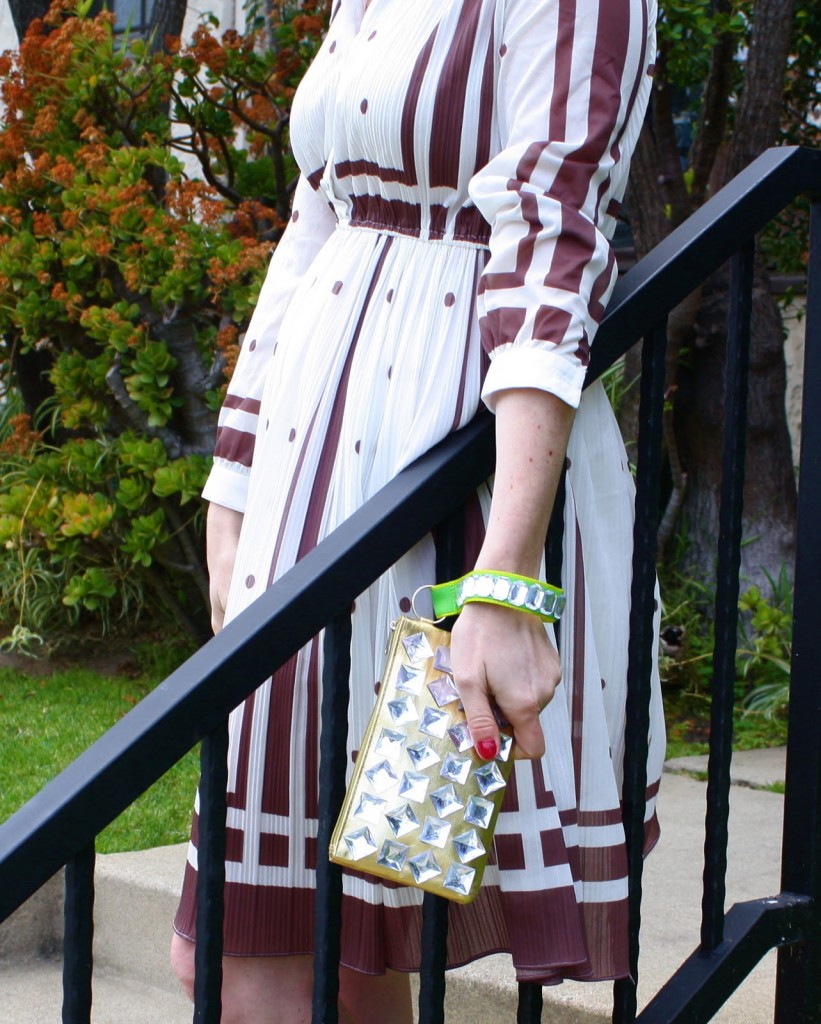 This guest post is brought to you by Marisa Lynch, author and blogger of
New Dress A Day
:
My theme was metallic for this month's In a New York Minute and I couldn't wait to get started on this fun accessory! Five-step project, here we go!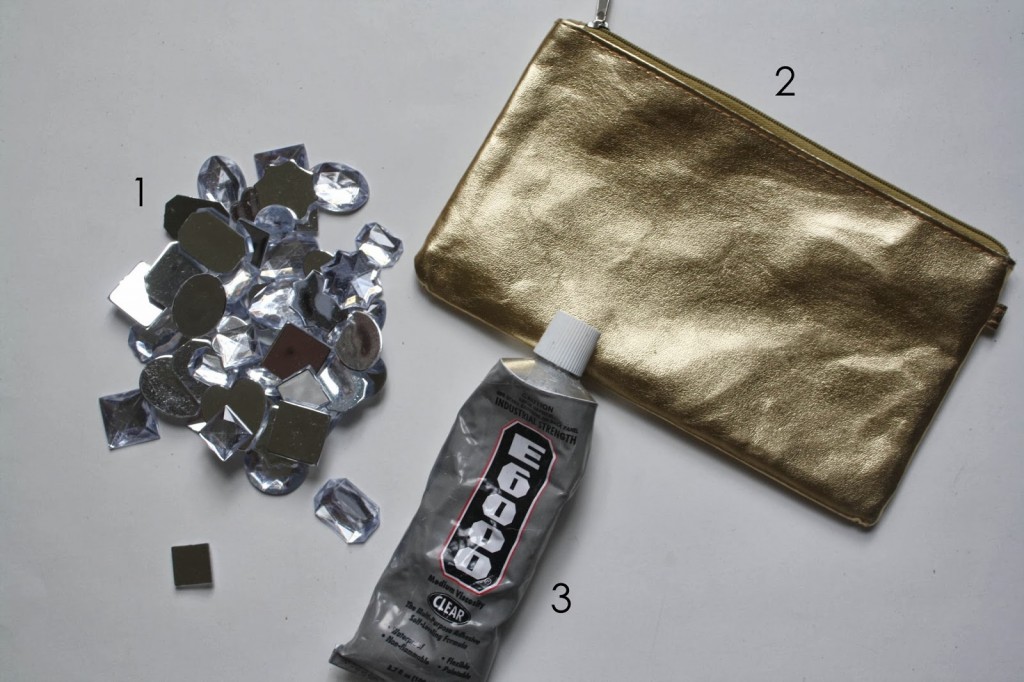 2. Metallic envelope clutch/makeup bag/vintage purse (I scored this one at the Dollar Tree!)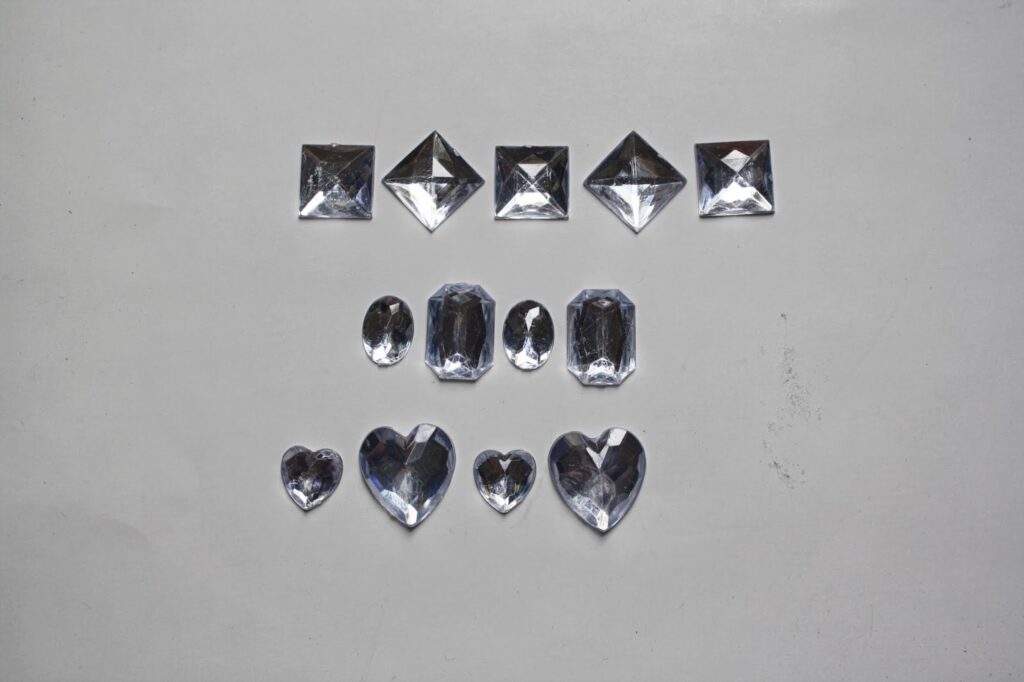 Step 1: Begin by plotting out the design or pattern that you want the rhinestones to make on your bag.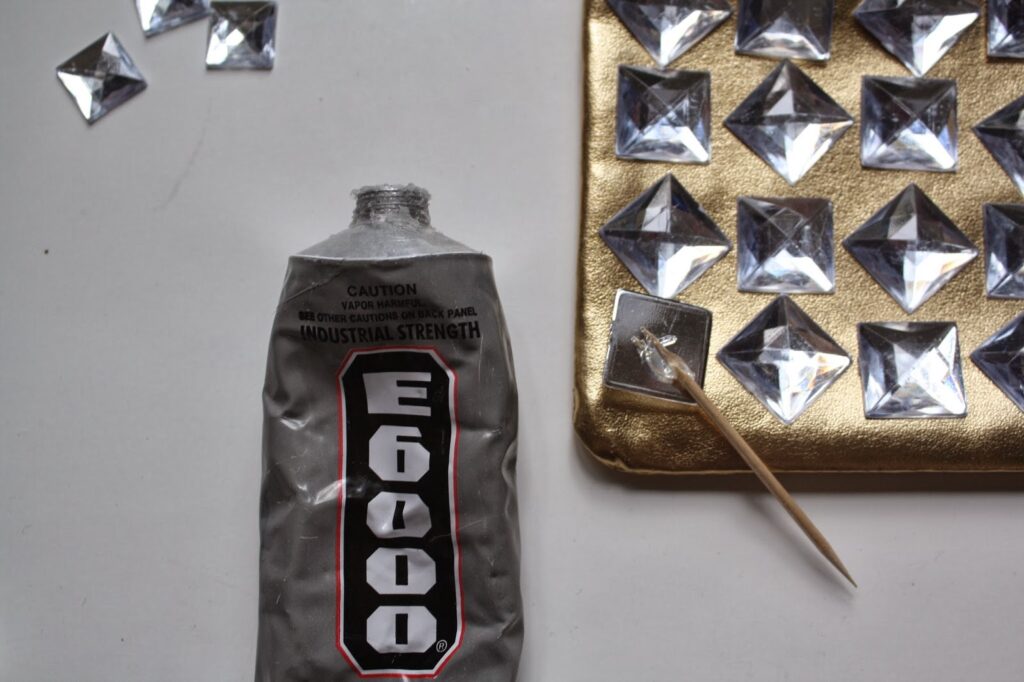 Step 2: Once you have decided on your pattern, start gluing each stone down to the bag. I like to use a toothpick to assist in the gluing so it doesn't stick to my fingers!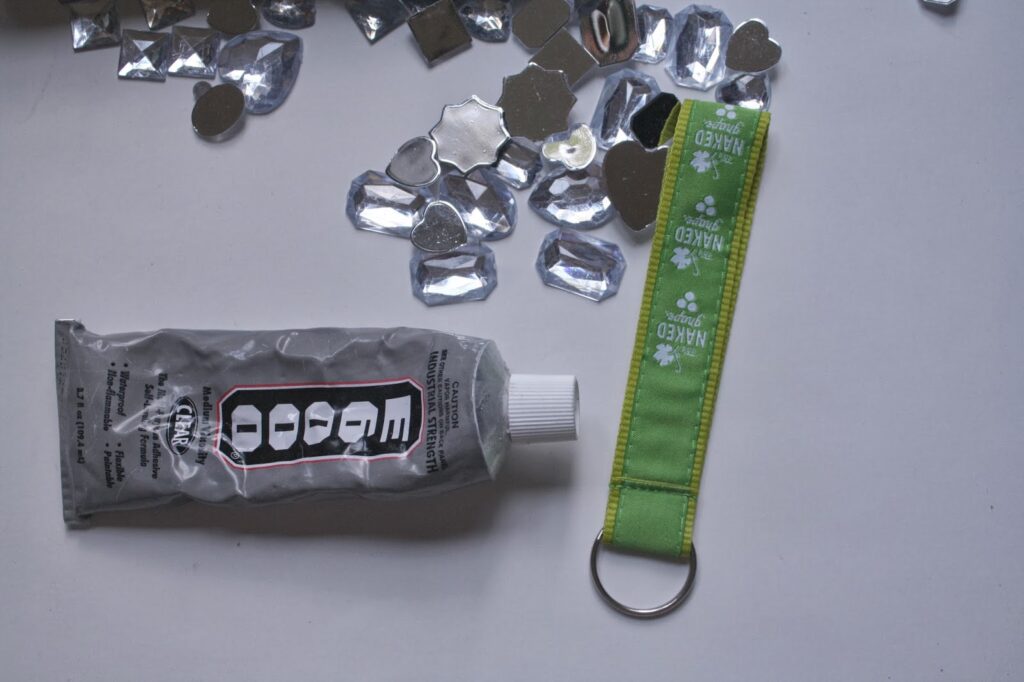 Step 3: Next make strap for the purse. Get creative and use anything that you might already have in your craft stash like ribbon, leather trim, or an old necklace. I repurposed a keychain that was basically a canvas strap attached to a key ring and just added rhinestones around the edge to match the bag.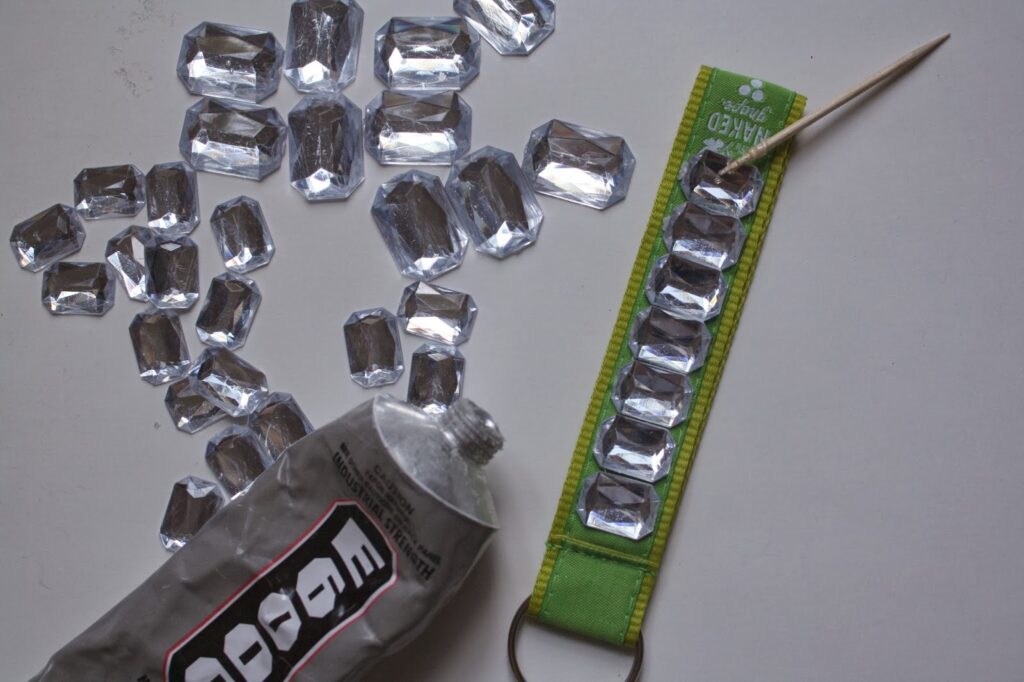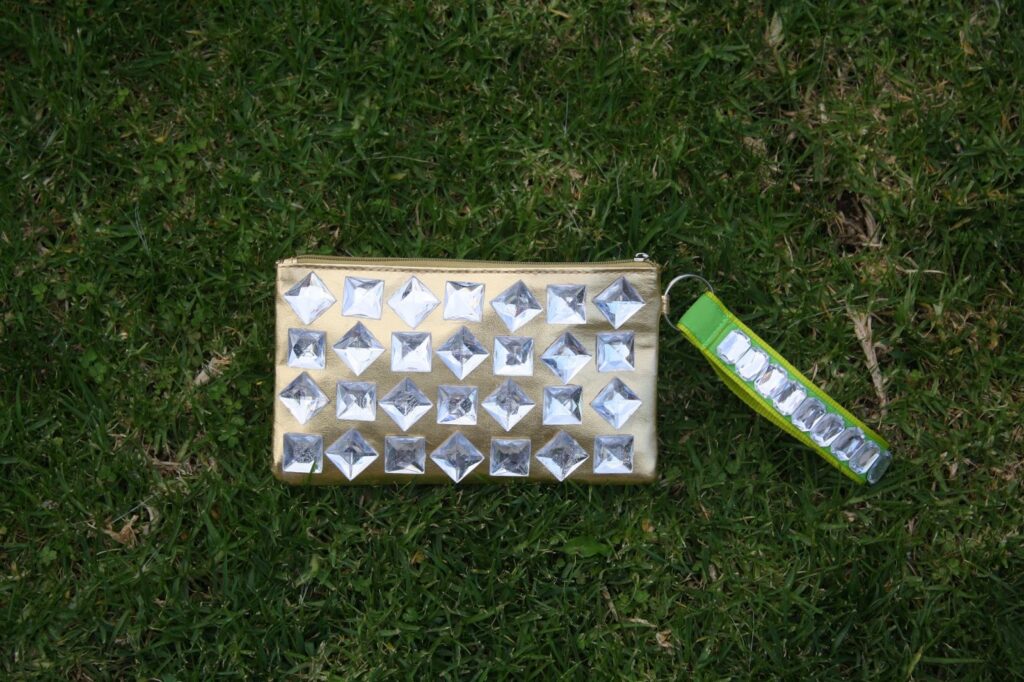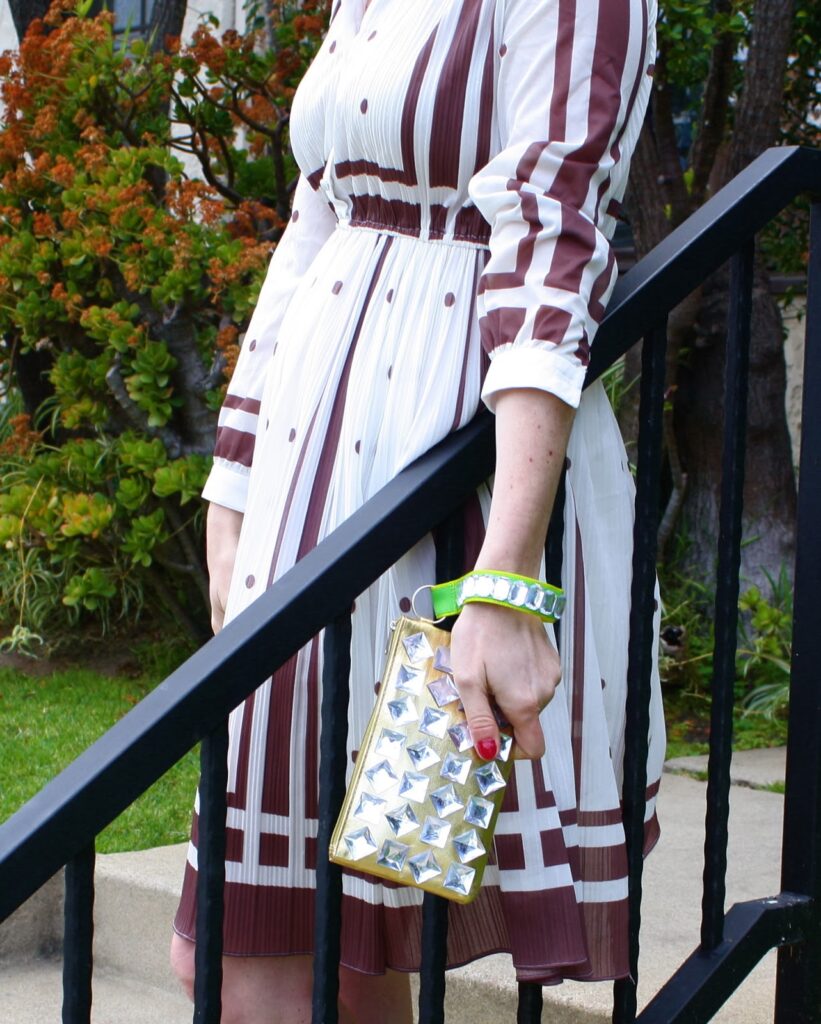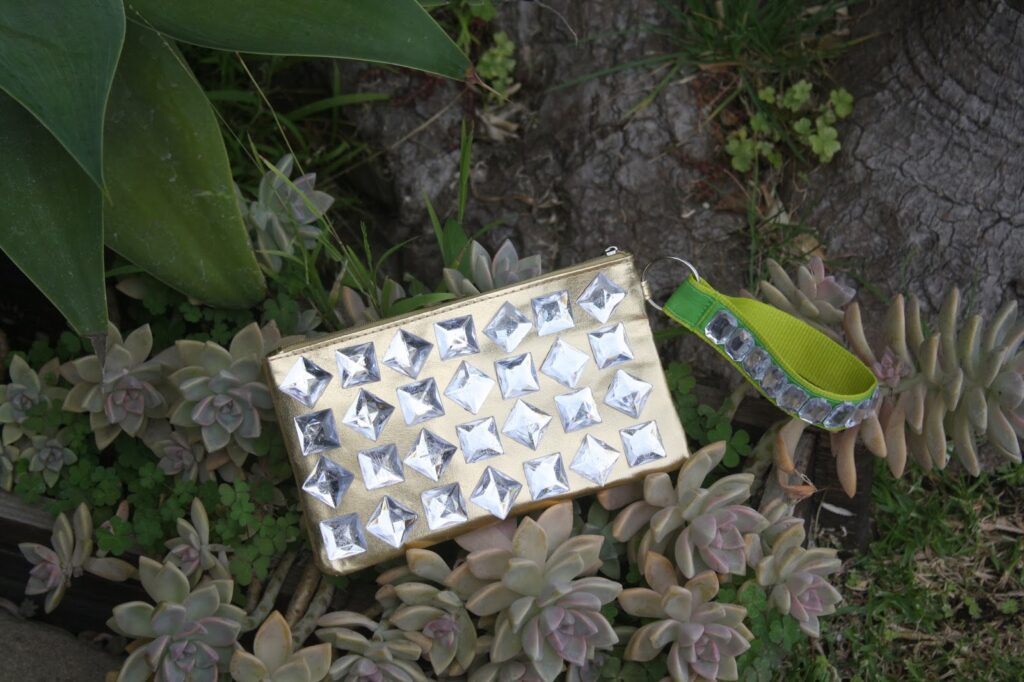 Step 4: Let everything dry 
New blingy, metallic purse RTW! Quick, easy, cheap – the perfect trifecta for a fun DIY!!
About "in a new york minute":
 This feature invites fellow DIY bloggers to contribute a guest post & create a simple and quick project. The only rule? It must be made in 5 steps or less, and it must have to do with a specific theme that I provide. I always love seeing what they come up with! 
To check out past projects under this feature, click here
.