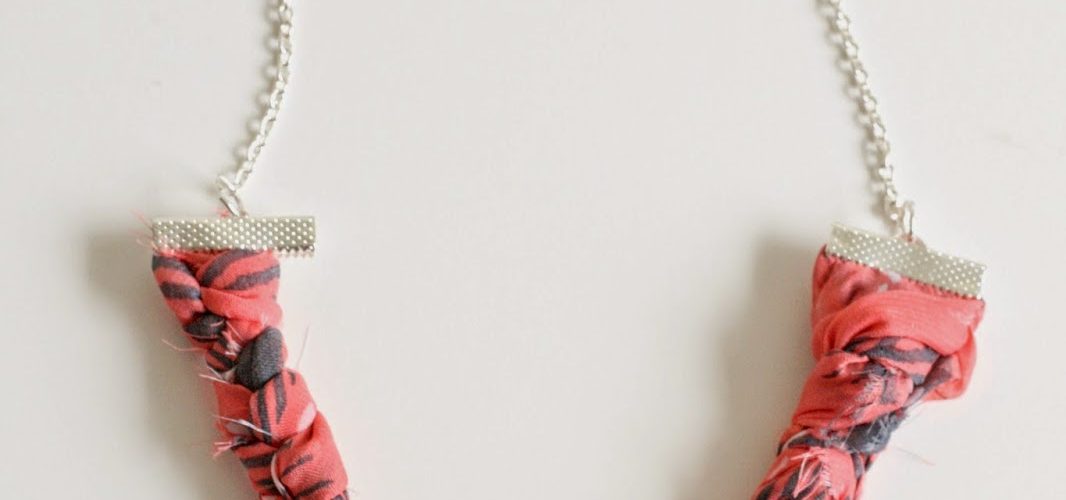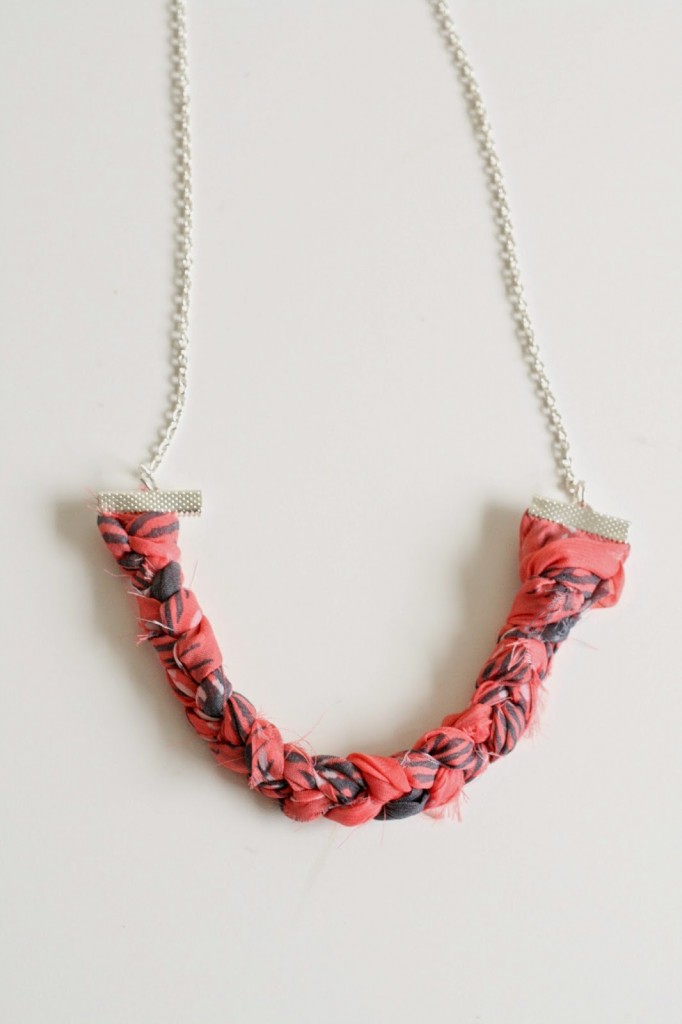 This month's "
in a new york minute
" feature is by Claire of
Claireabellemakes.com
! The theme I gave her was: PLAID. I'm personally a huge fan of plaid, so I was very excited to see what Claire was planning to make. Like all previous projects under this feature, the guest blogger simply has to create a quick and easy project using the provided theme, in 5 steps or less. Take it away, Claire!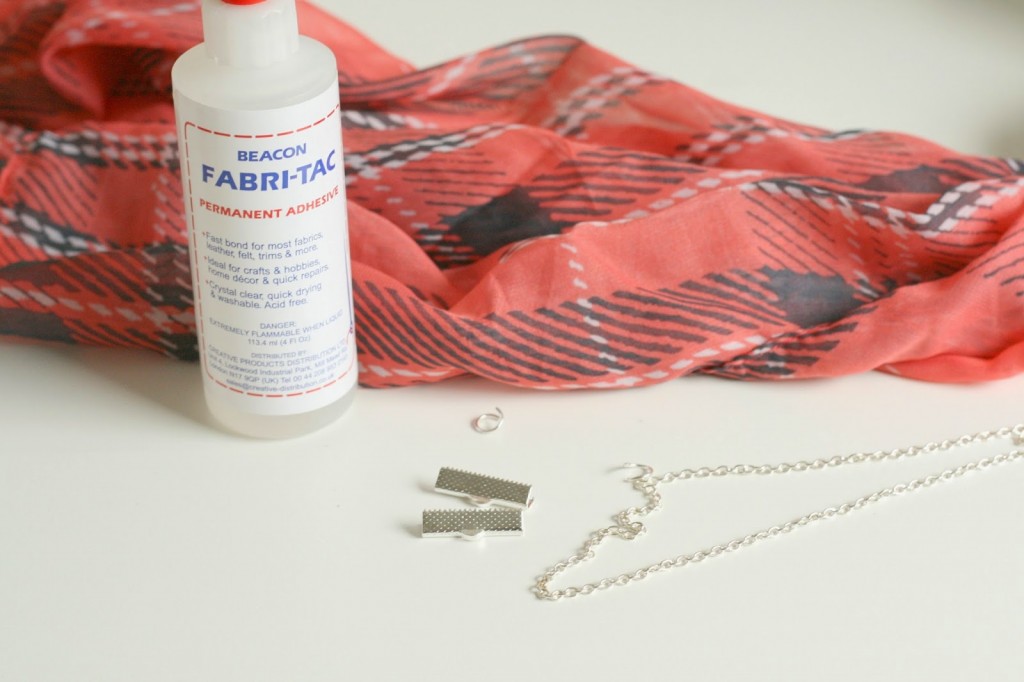 You will need:
• Plaid fabric – I used an inexpensive plaid print chiffon scarf
• Fabric Glue
• End cap crimps
• 2 x Jump rings
• Jewellery chain
You could also use some Fray Check on the fabric, but I wanted the frayed look with my necklace!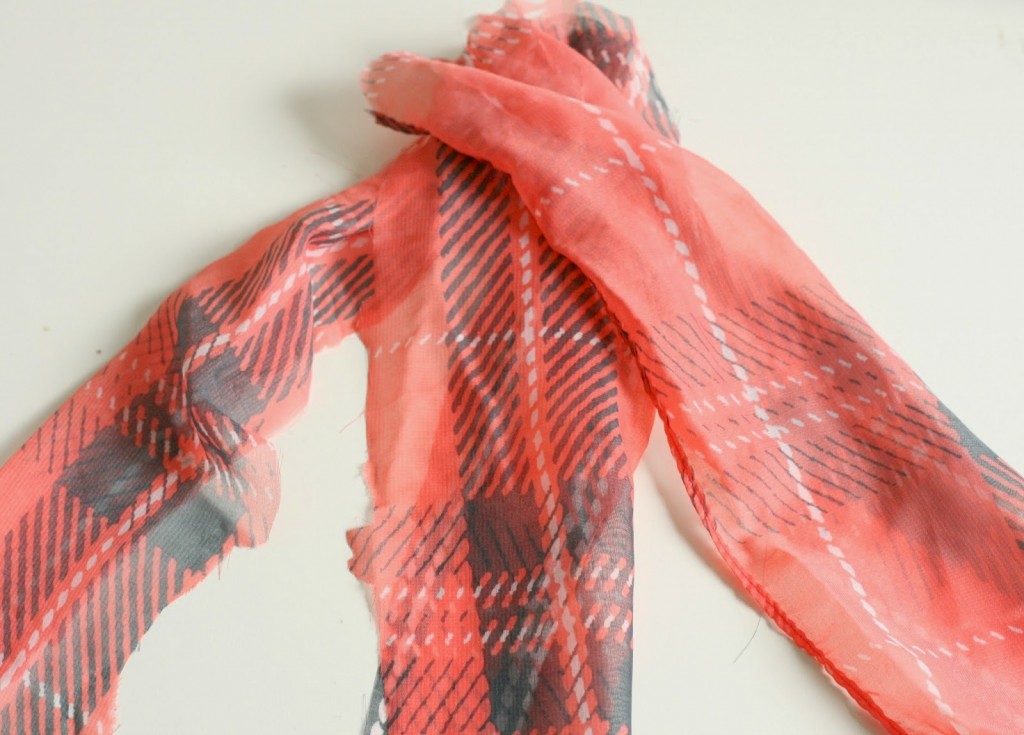 Step 1) Cut your fabric into 3 strips, each measuring 5 inches x 10 inches. Apply Fray Check if you prefer.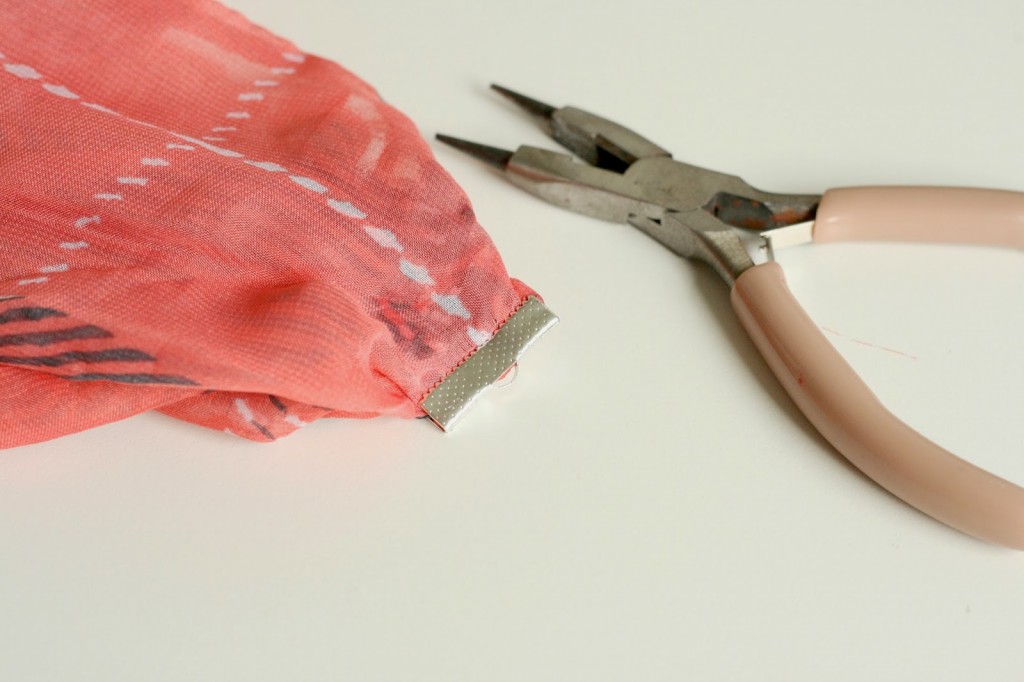 Step 2) Fold the ends of the three strips together and apply fabric glue to hold. Using jewellery pliers, close the crimp over the fabric so it is secure.
Step 3) Braid the fabric tightly until the end of the strips. Your plaid pattern may merge together depending on the thickness of your fabric and the density of the plaid print. Experiment!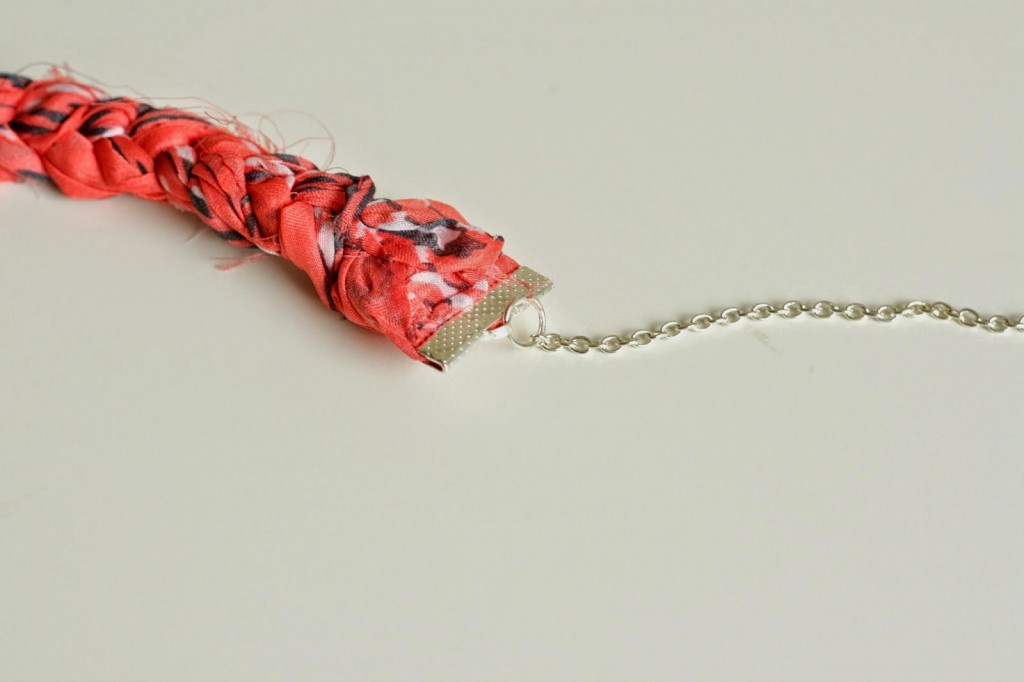 Step 4) Glue the ends of the strips together and apply the crimp with pliers. Attach a jump ring to each end and a length of chain long enough to slip over your head.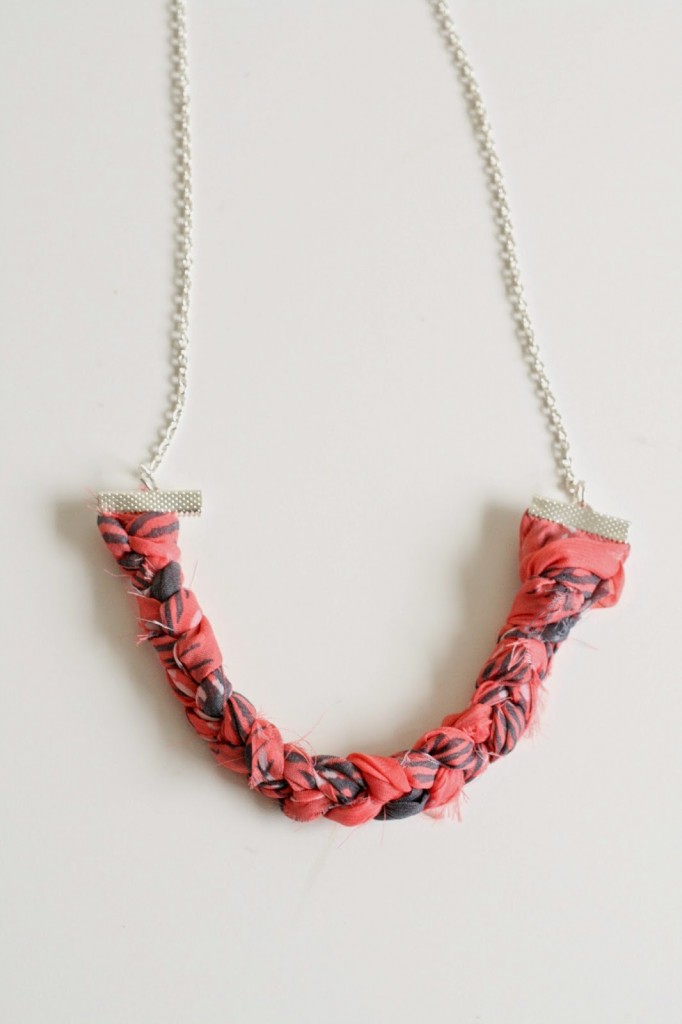 Thanks so much, Claire! Loving this one, it's definitely going on my to-do list.
Xo, Kirsten
A
About "in a new york minute":
This feature invites fellow DIY bloggers to contribute a guest post & create a simple and quick project. The only rule? It must be made in 5 steps or less, and it must have to do with a specific theme that I provide. I always love seeing what they come up with!
To check out past projects under this feature, click here
.