Last year, I created a wood-burned clock for my good friends' Christmas gift. They're in a band called
Ghost House
, and this skull is an awesome logo originally created by Rick Calzi of
Dying Breed Illustration
. Using a wood burning tool that I bought at Michaels, I burned the logo onto a pine wood disc (with Rick's permission!). This was my first big wood burning project.  Now, I'm hooked! Since then, I've wood burned a set of coasters and plan on wood burning a jewelry box soon (I'll definitely be sharing that when I make it).
It took some picking at my own brain to figure out a way to transfer the outline to the wood, so I photographed the process with the intent of eventually sharing it on studs & pearls. 3 and a half months later and I'm finally doing so! I was actually planning on posting this sometime ago, but I knew the band's new album was going to drop today, so I thought it'd be a perfect time to share this.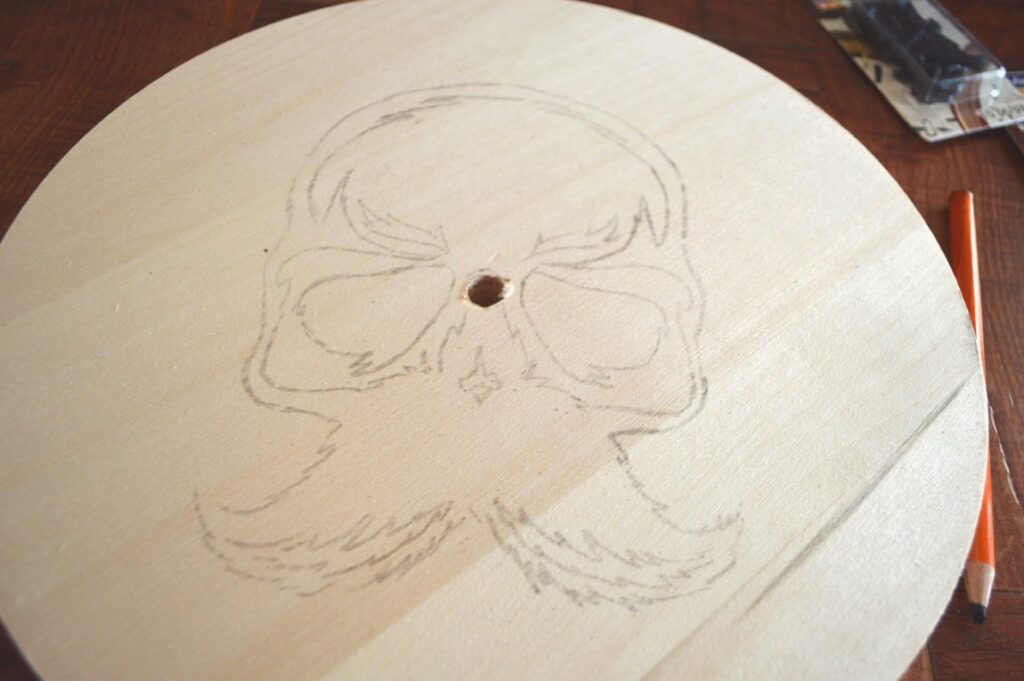 Keep reading to see how I transferred an image outline onto wood for burning!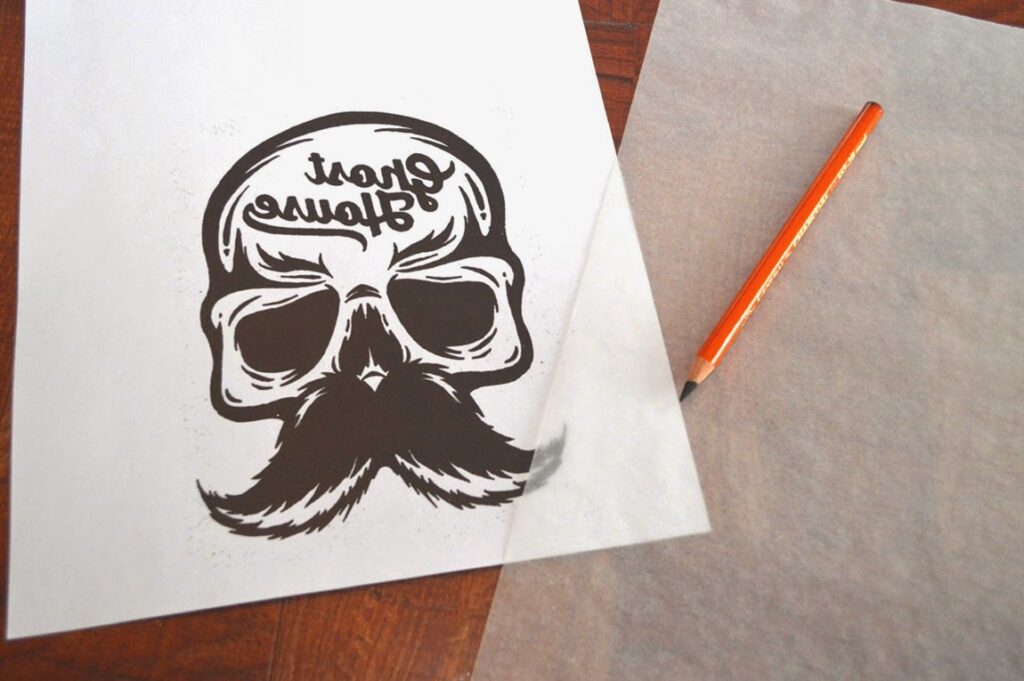 What I Used:
– Wooden Clock, Clock Numbers, 3/4 inch Clock Hands & Quartz Crystal (All from Michaels)
– E6000 Glue
– Print Out of Logo (**MIRROR** Image)
– Sheet of Tracing Paper
– Charcoal Pencil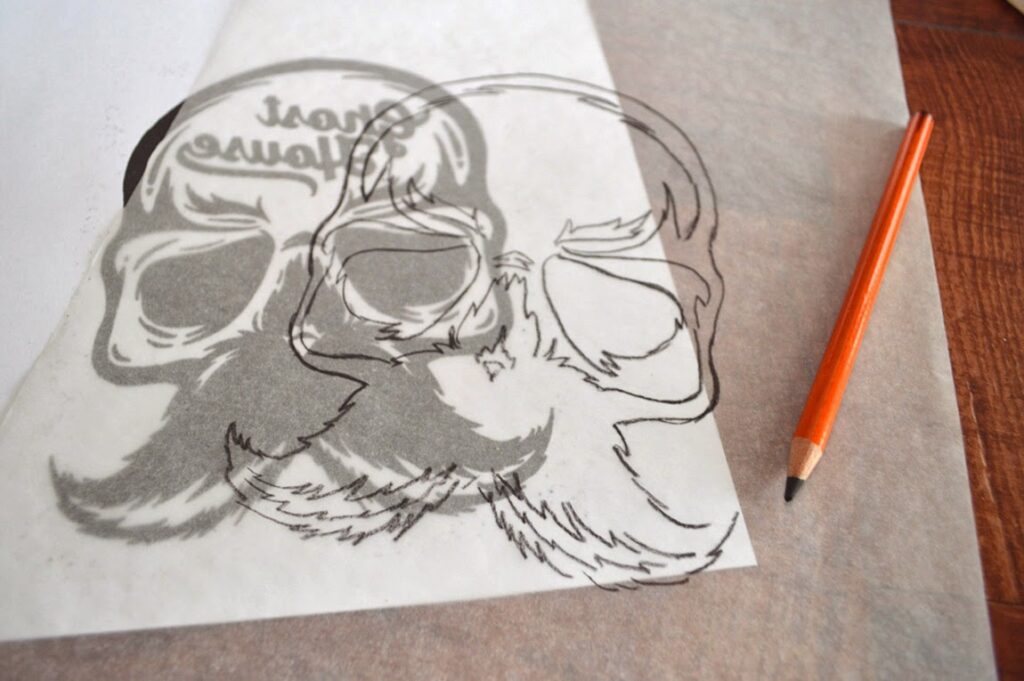 With the charcoal pencil, I traced the skull's outline onto tracing paper. I didn't worry too much about the little details, and I decided to forgo the text. When wood burning an image like this, I opted for a simpler, bolder look. Just to get the main point across.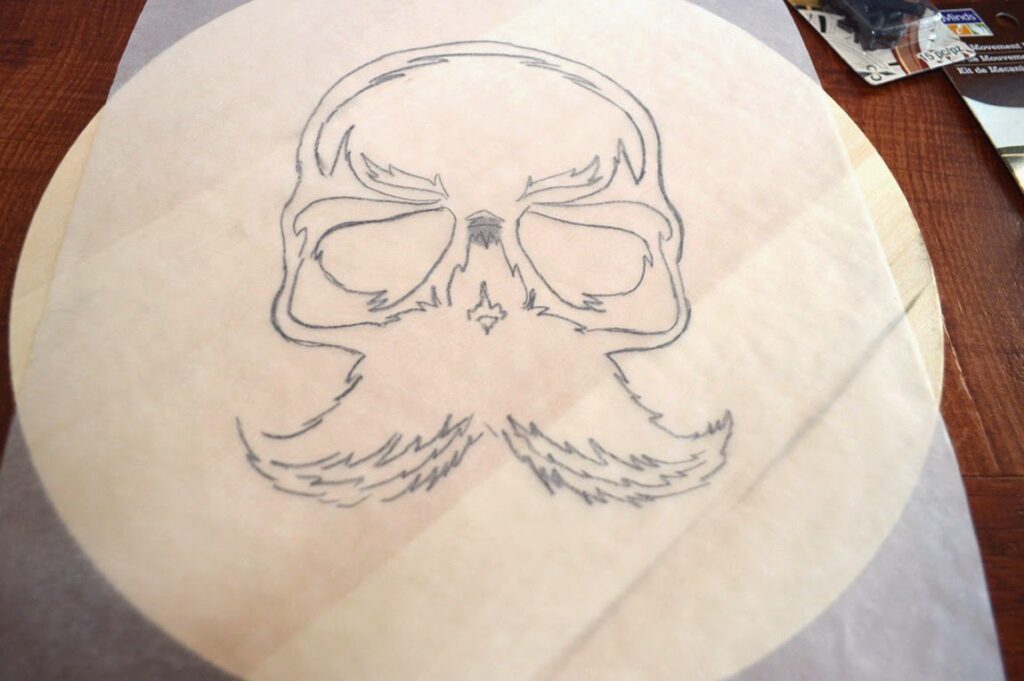 Next, I laid the tracing paper onto the wood, charcoal side down. I used the pre-cut center hole as a guide.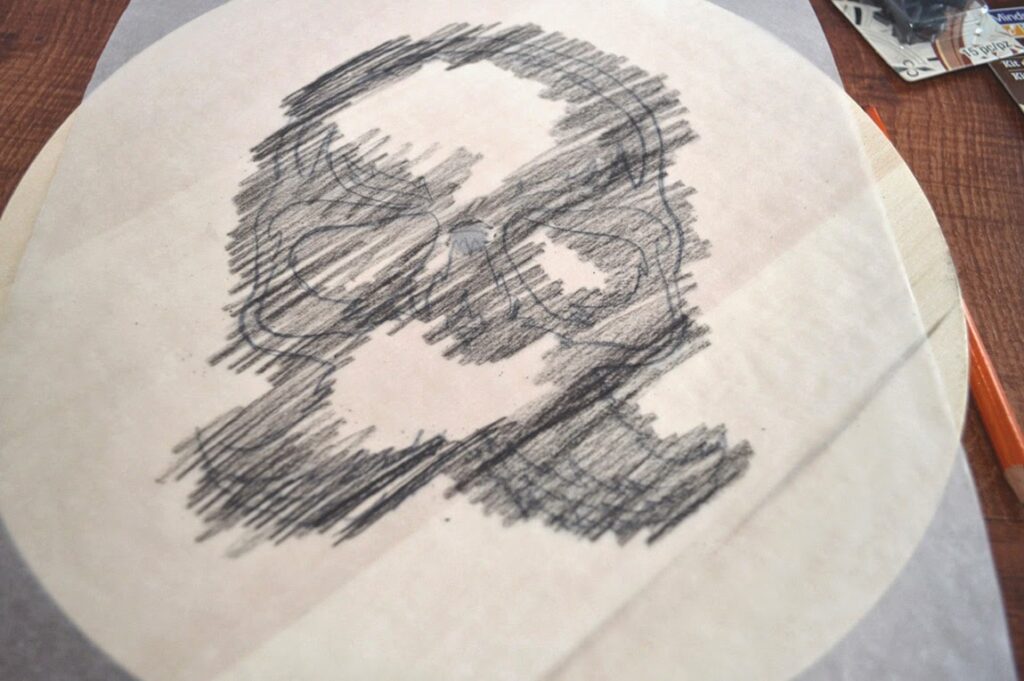 Using the charcoal pencil, I scribbled across the entire image on the non-charcoal side. I added some pressure to ensure that the charcoal would transfer onto the wood.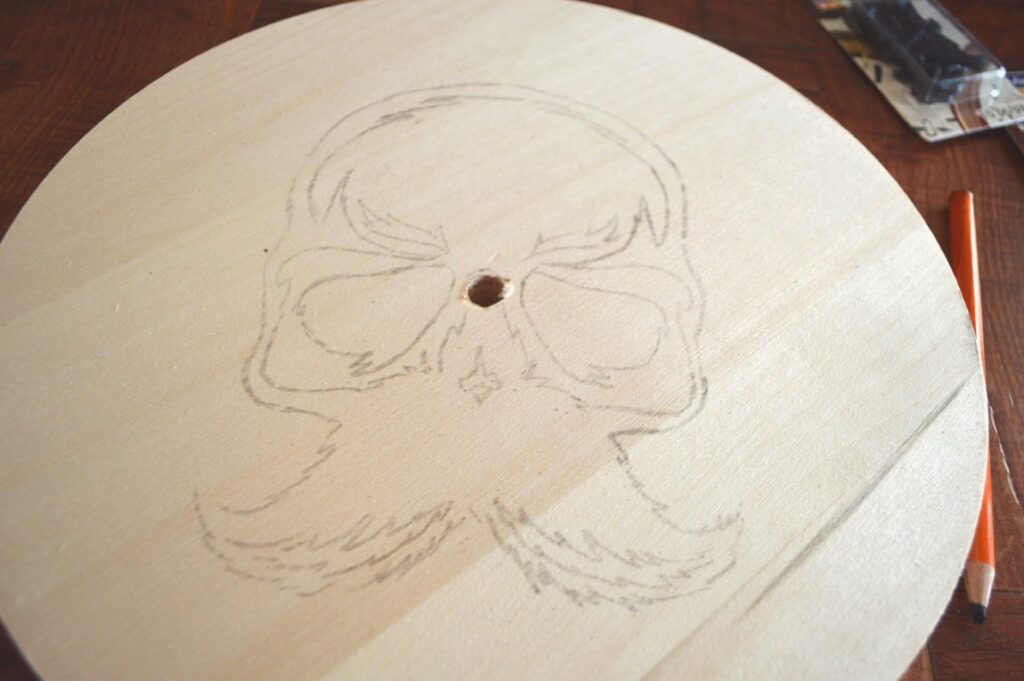 When I lifted the paper away, this image was left on the wood. This was enough to act as a pattern.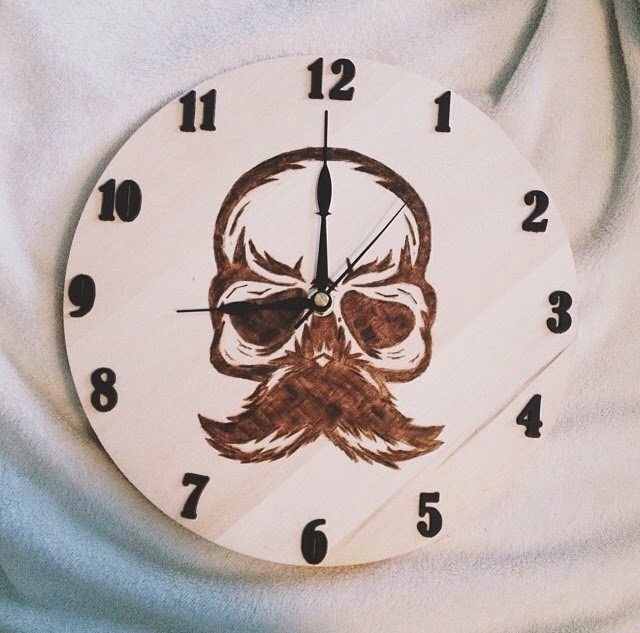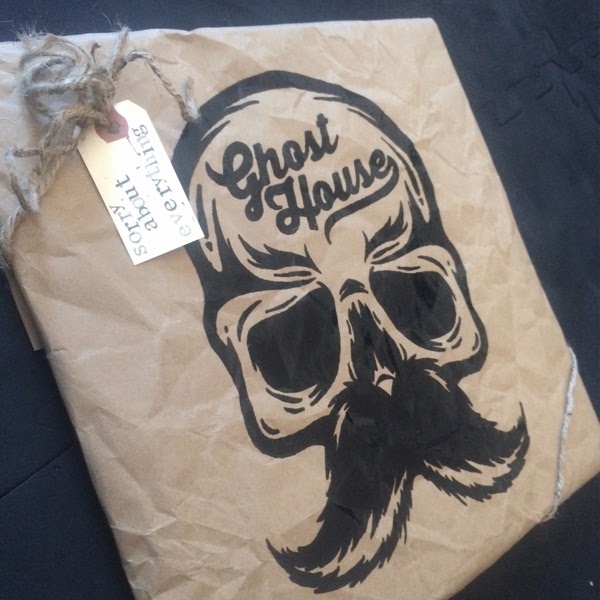 Photo Credit: @inthecloudsnj
Become a fan of Ghost House over on Facebook here, check out their previous EP on Bandcamp here, and keep up with their shenanigans on Instagram right here. Their album, Sorry About Everything (In the Clouds Records), is now available on iTunes and Amazon!
The guys are playing a show at New Jersey's favorite punk venue, Asbury Lanes in Asbury Park, with I Am The Avalanche, The Swellers & Franchise on Saturday March 29. See you there?!