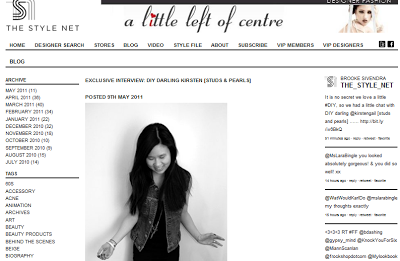 I recently did an interview with The Style Net, an Australian based online fashion directory. It's a really a great fashion resource, even if you don't live in Australia. Check out the interview here! We talked about everything from DIY to coffee. Be sure to follow The Style Net on Twitter, @the_style_net.
My weekend…….was awesome. In a nutshell – so much live music, so many good times, so many amazing people. No sleep and lots of traveling. Topped off with a camera full of pictures that makes me want to relive everything all over again.
Hope your weekend was just as great – or even better.
New DIY coming real soon.
xo,
kirsten