If you're in the UK, take a look at the latest May 2014 issue of
Reloved Magazine
! There is not one… not two… but three (yes, three!) projects straight from my book. If you're in the US, check out your Barnes & Noble in a few weeks – some locations carry international magazines, and I've noticed that Reloved is one of the more common ones that many locations seem to stock. Regardless of where you are, you can also purchase the digital edition at PocketMags.com, the Reloved iTunes app or Apple Newstand/Google Play.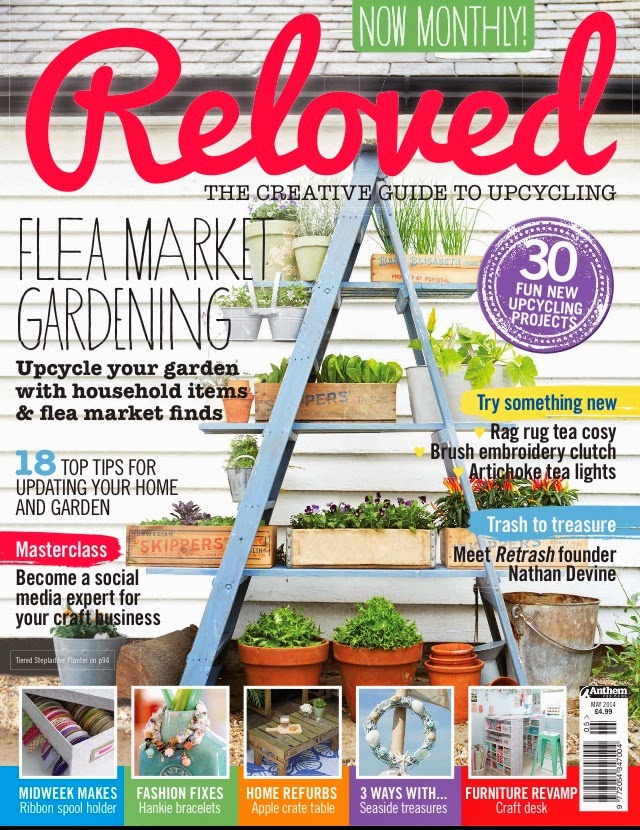 Pictured above is the Beaded Circle Necklace, modeled by friend Samantha in the Meatpacking District. The Beaded Circle Necklace was made using the most ordinary of materials… key chain rings! I wrapped wire and metallic beads around each ring to create an edgy statement necklace.
UK readers will also find a special code to purchase the book at a discounted price from LaurenceKing.com.
xx K