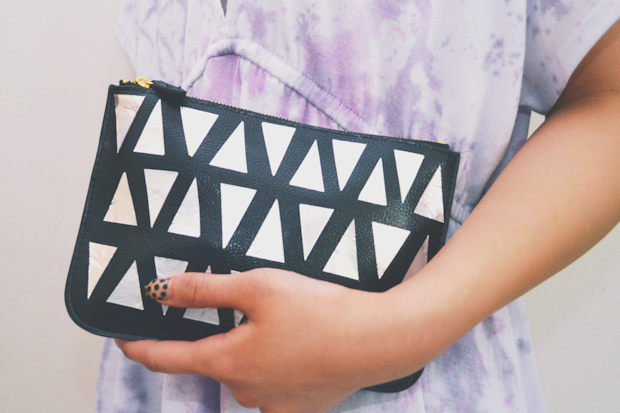 Hardware stores might be an unconventional place to search for DIY materials, but that's exactly why I love scoping out the aisles of Home Depot and Lowe's. There's always a lot of interesting, inexpensive supplies that hold so much potential. Some of my favorite past projects featuring hardware supplies included the
Hardware Chevron Clutch
,
Stone Filled Metal Bracelet
and the
Metal & Pearl Necklace
.
For one of my most recent eHow Style projects, the
Metallic Geometric Clutch
, I used aluminum foil tape to add a triangle pattern on a plain H&M clutch. Foil tape is very thick, as it is used for applications needed to resist heat, moisture, etc. Apparently, it makes a great embellishment as well.