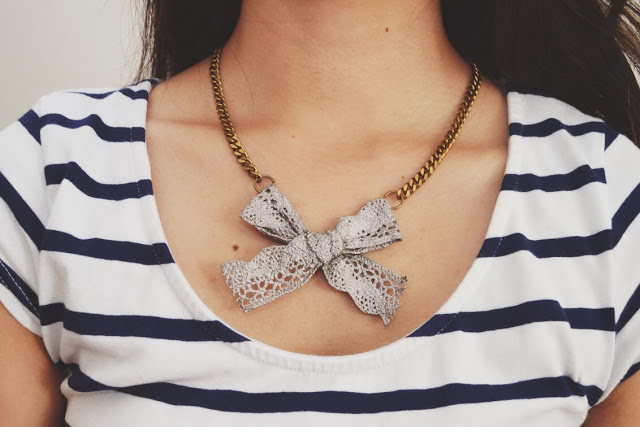 Earlier this week, I shared my
most recent DIY inspiration: metallic lace
. Taking a tip from the likes of Bidermann and D&G, I used liquid gilding (which is made to look like metal) to add a flashy touch to lace trim.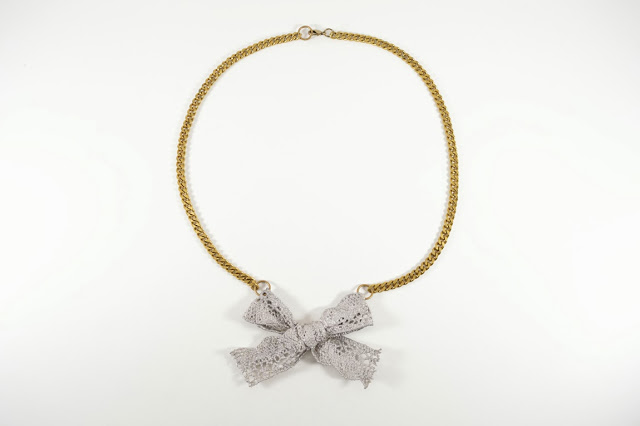 Prior to applying the liquid gilding, fabric stiffener was used to harden the lace. This not only keeps the bow in place, but makes the trim more wearable for a jewelry piece. Keep reading to see how I made it: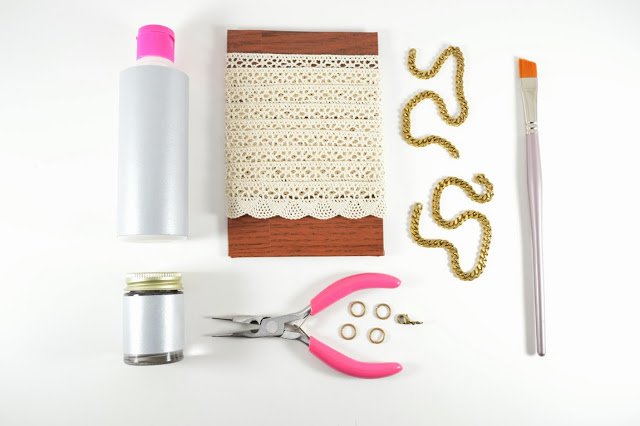 Supplies:
– Fabric Stiffener
– Lace Trim
– Liquid Gilding (or Metallic Acrylic Paint)
– 3-in-1 Jewelry Pliers
– 4 6mm Jump Rings
– Jewelry Clasp
– Chain
(2 strands at least 8 inches)
– Paintbrush
– Scrap cardboard or paper
Before You Start:
Cut 12 in (30.48 cm) of lace trim and two strands of chain measuring 6 in (15.24 cm) each.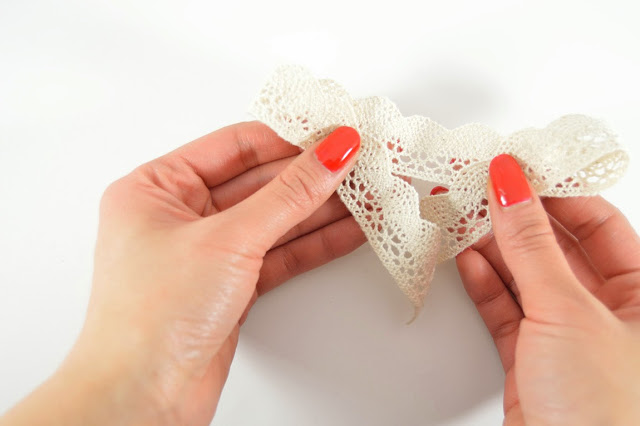 1) Create two "bunny ears".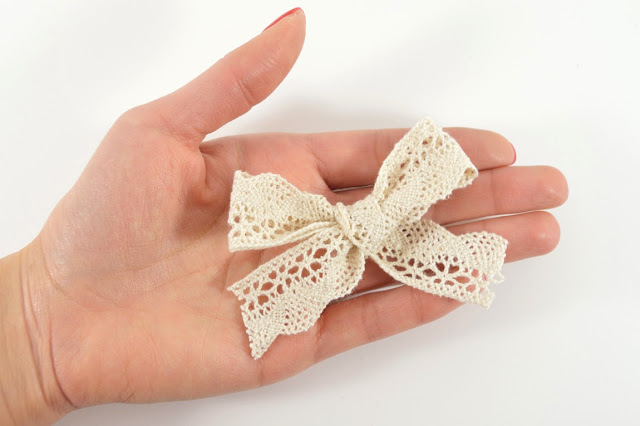 2) Tie into a bow.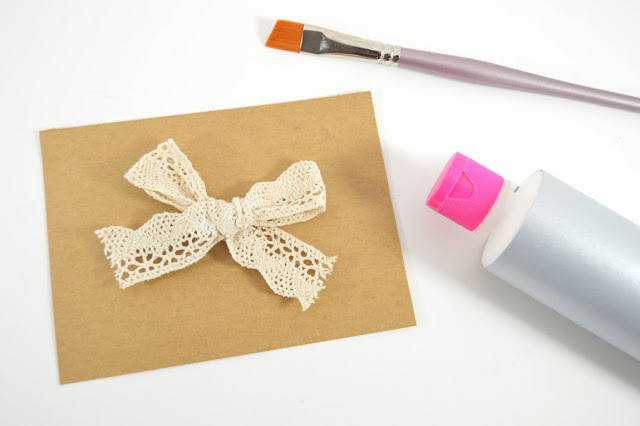 3) Apply fabric stiffener. Let dry.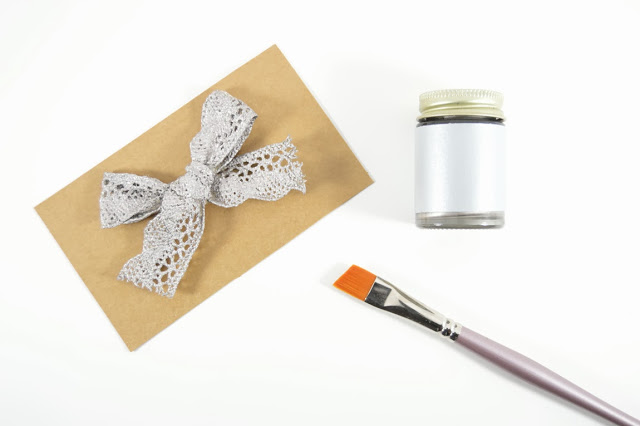 4) Paint with liquid gilding and let dry. I'd recommend doing this in a well ventilated, open space. Preferably the outdoors!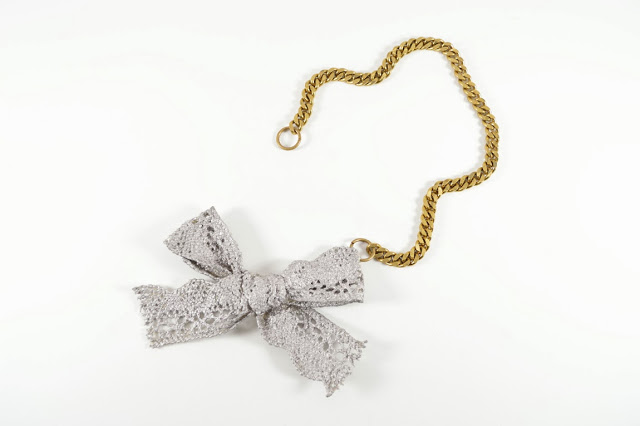 5) Attach a strand of chain on one side, with a jump ring.