I'm all about making good use of what you already own. But if you're not too crazy about what is in your wardrobe, why not spruce it up with a few embellishments? I love giving something a new spin just by adding new elements. So it's no surprise that these DIY inspiration ideas focus on easy upcycling techniques. Here's what I'm loving lately!
BUY: (Above) BCBGMAXAZRIA Karl Crystal-Embellished Blazer, $398 (BCBGMAXAZRIA)
DIY: Fabric glue and rhinestones… lots of them. Measuring tape and fabric chalk would be useful to space things out evenly.
BUY: (Above) Gucci Embellished wool and cashmere sweater, $4800 (My Theresa)
DIY: Attach (or just wear) a cameo necklace with a chunky sweater for the same look. You can do this with a few hand stitches.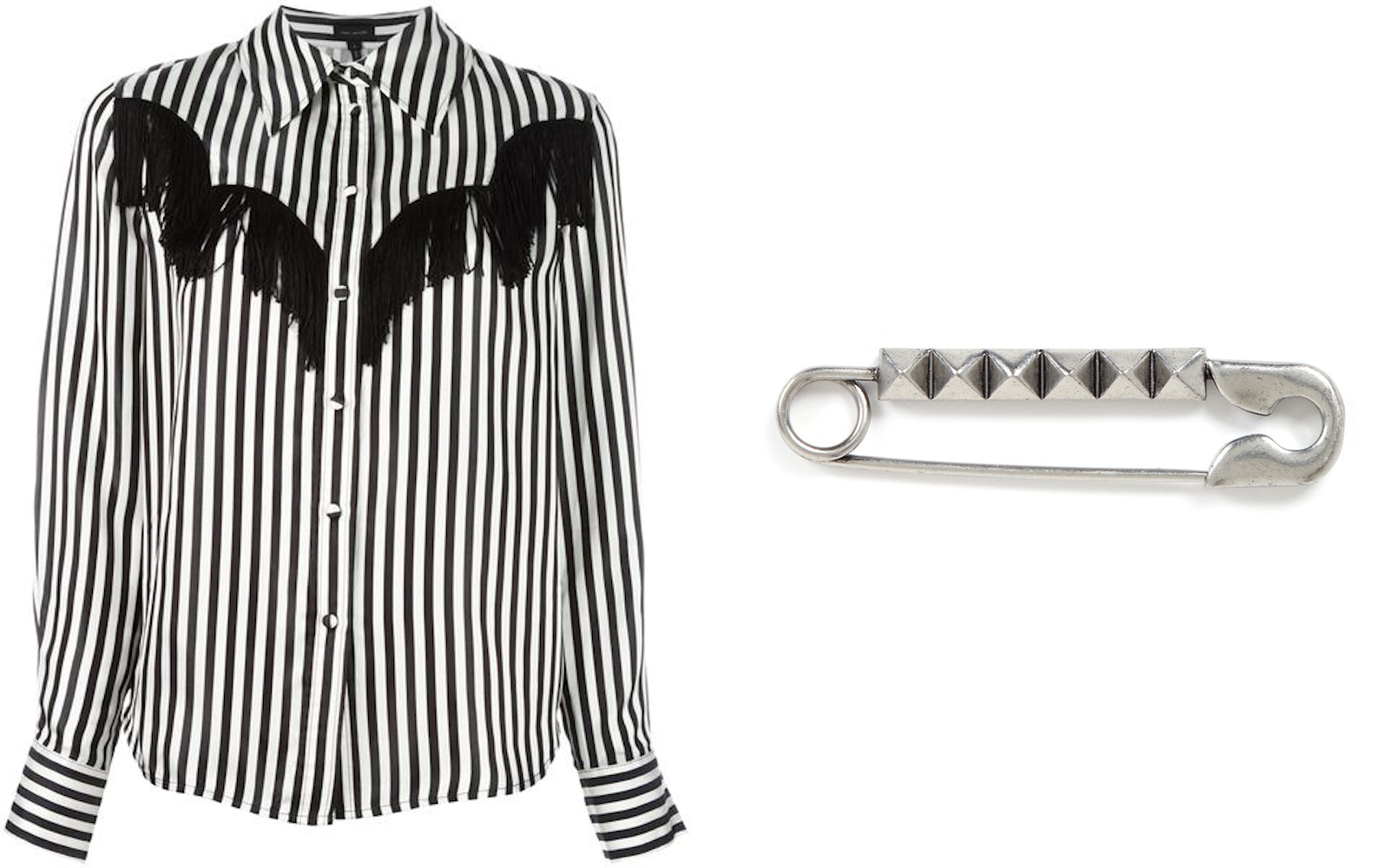 BUY: Marc Jacobs Striped Shirt, $481 (Farfetch)
DIY: Fabric glue and fringe is all you need to embellish a shirt in a similar way. Loving the scalloped detail of that fringe.
BUY: Marc Jacobs Stud Safety Pin Brooch, $45 (Lane Crawford)
DIY: Tiny flat back pyramid studs (or brads from the scrap book section) glued on to a large safety pin. Easy!
Need more ideas? Check out my archives of DIY Inspiration posts.
xx K