Bring in some sparkle with this easy, upcycled project. I used an iconic "I (heart) NY" tee that I thrifted for about $1.50. I'd love to also try this out with a worn in band tee for that downtown cool look – in either case, I love how simple yet statement-making this DIY is.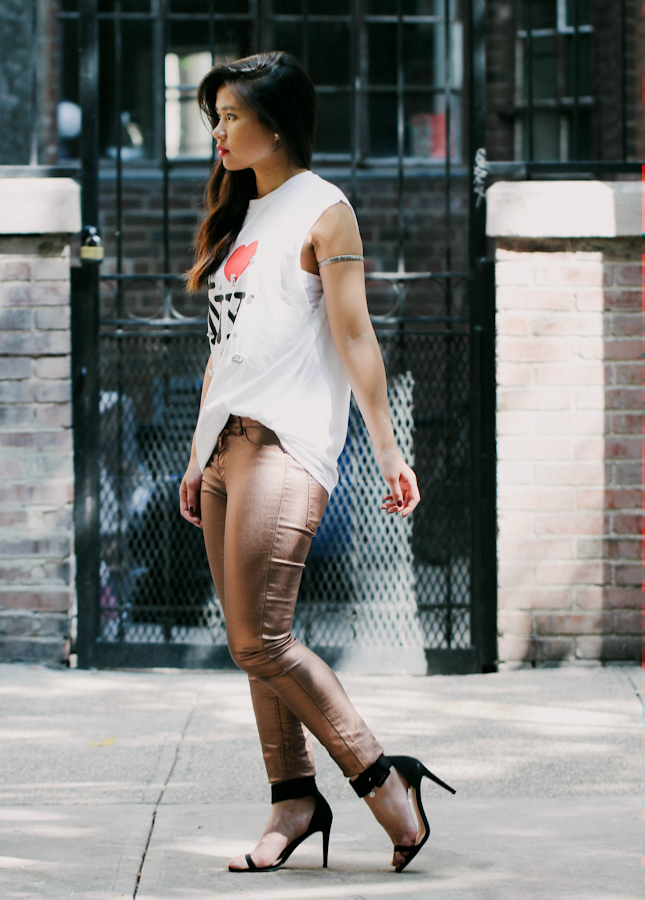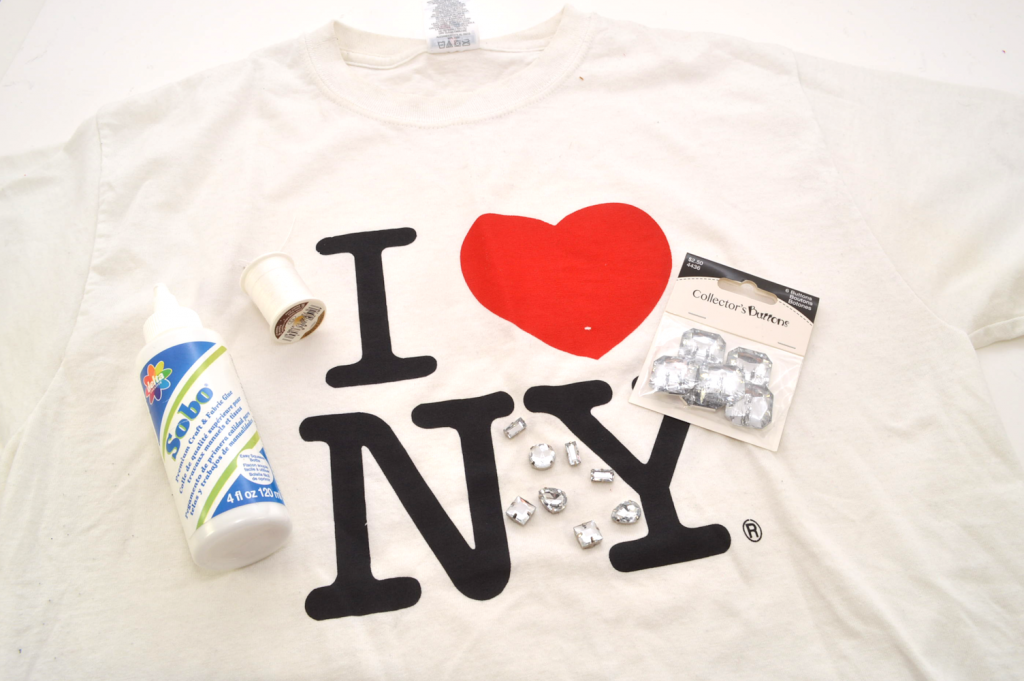 Supplies:– Graphic T-Shirt or Tank Top
– Gem Buttons and/or Flat Back Gems
– Sewing Needle & Thread and/or Fabric Glue
– Fabric Scissors (optional)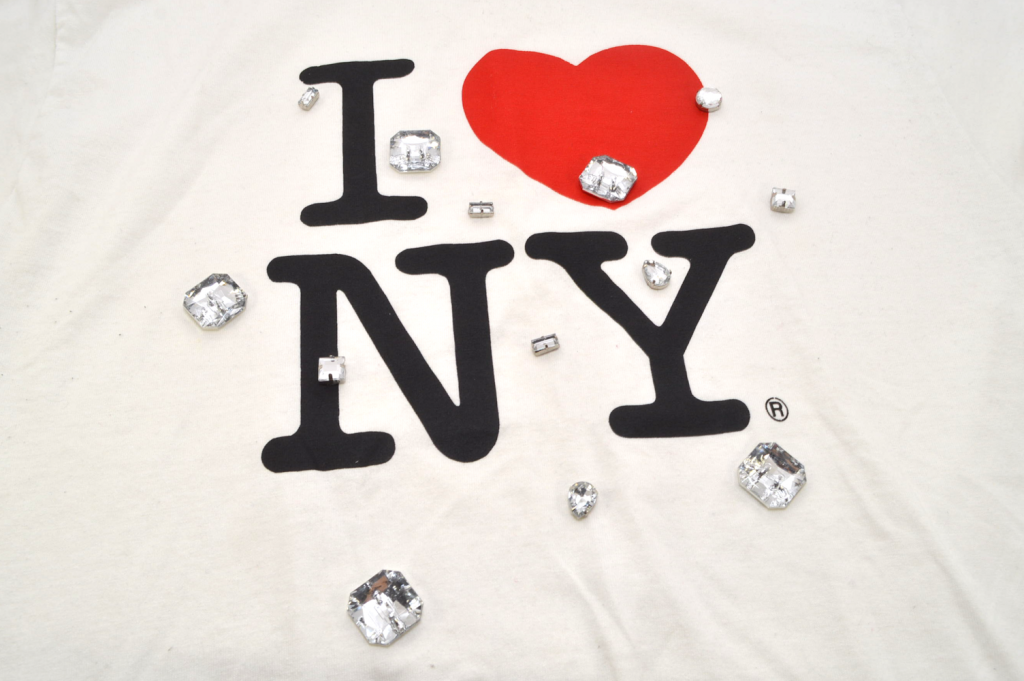 1) Determine the placement of each button/flat back. There was a knick in the heart of this shirt, so I used  button to cover it right up.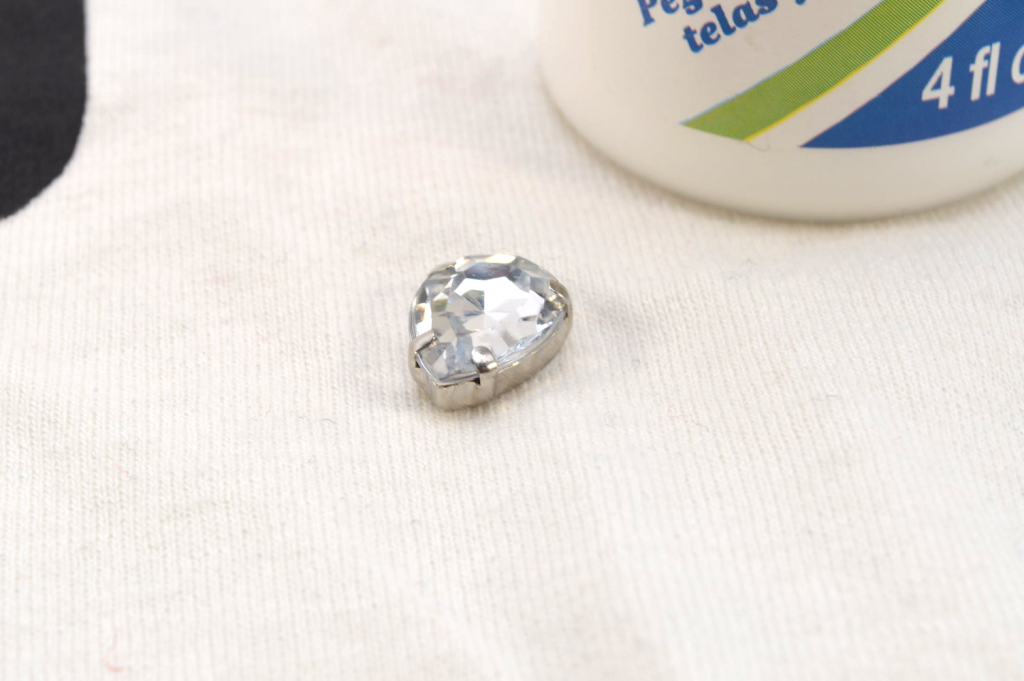 2) For each flat back: Apply a small amount of fabric glue and press down gently to secure.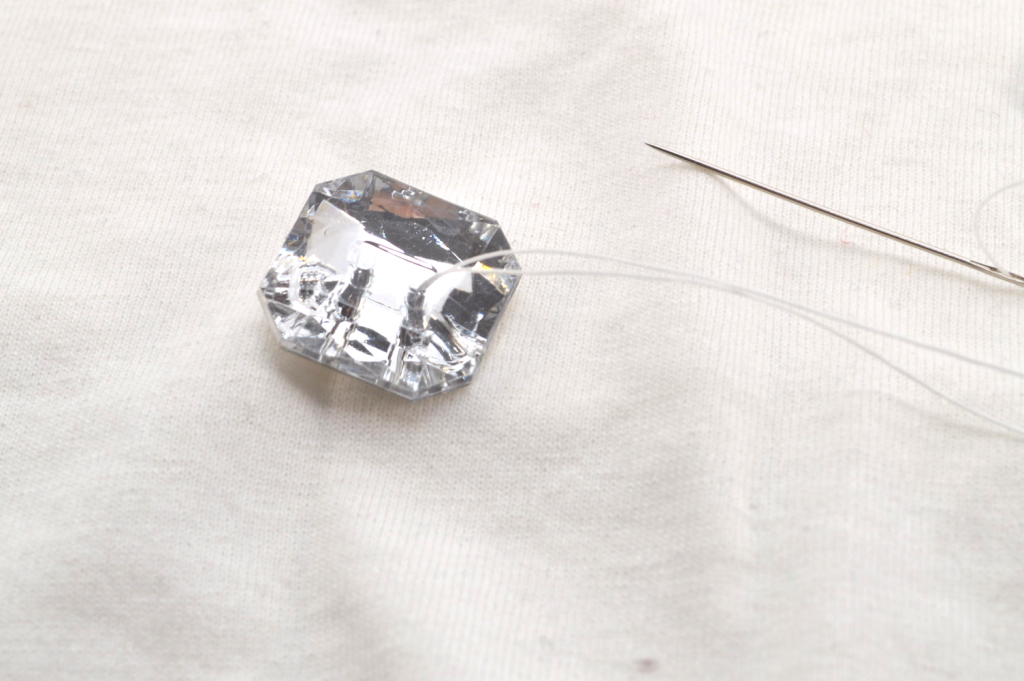 3) For each button: Hand sew a few stitches to attach.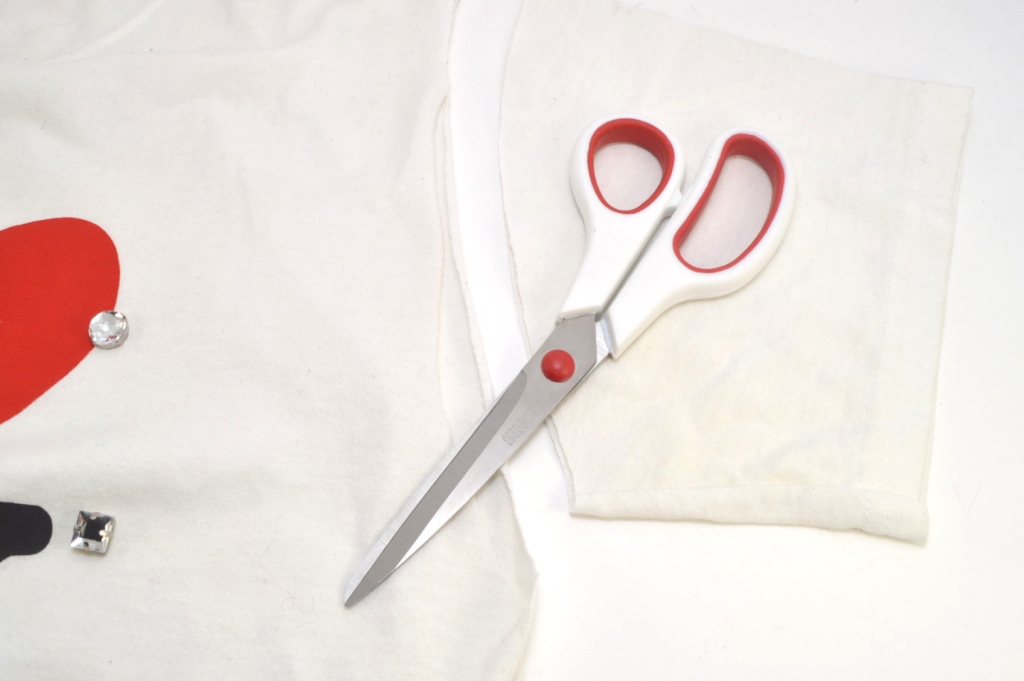 4) Optional: Turn a t-shirt into a tank top by cutting the sleeves off along the seam. Use fabric scissors for best results.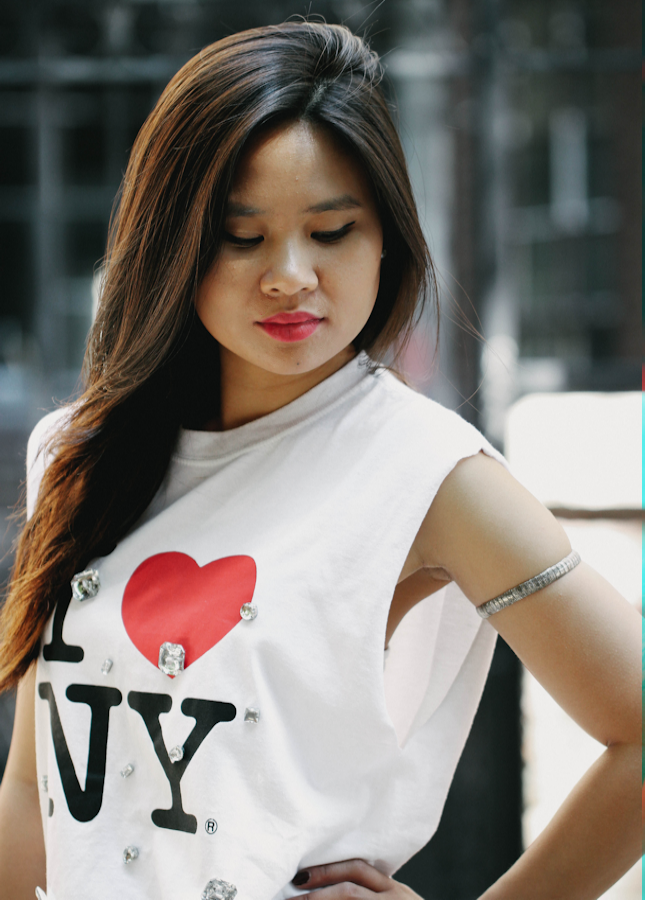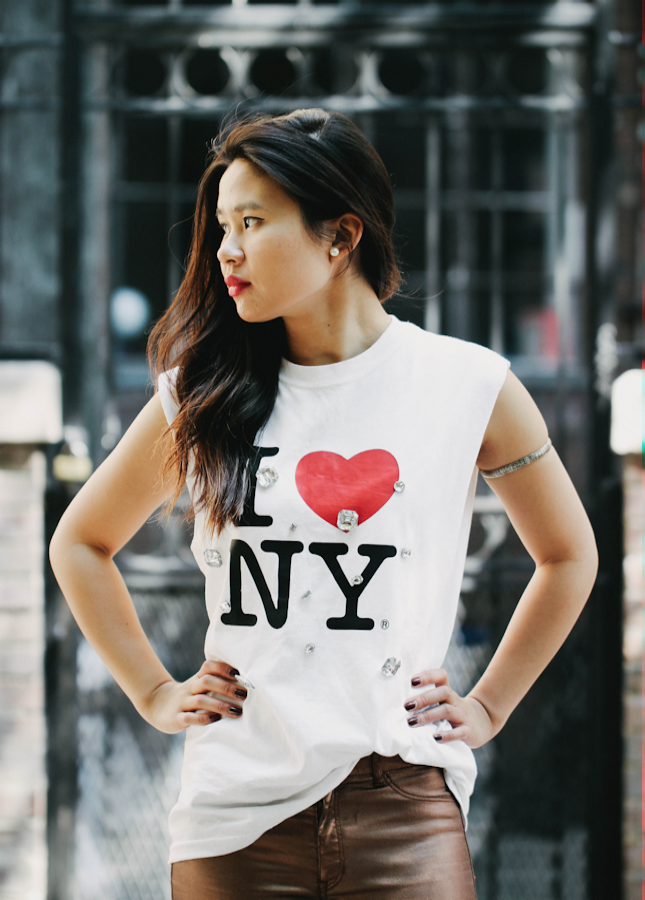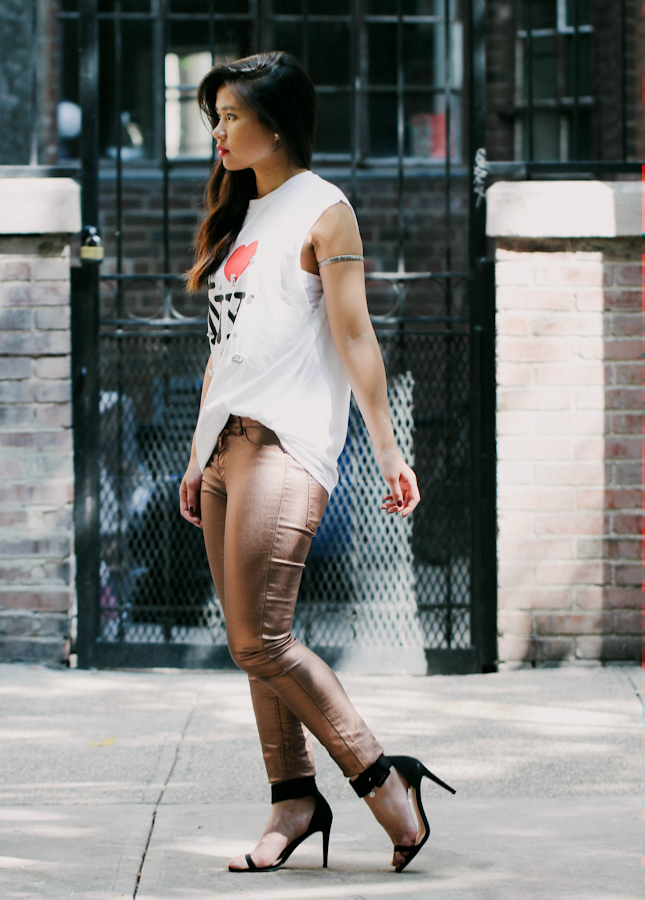 Tutorial Photos: Kirsten Nunez for Studs & Pearls
Xo, Kirsten