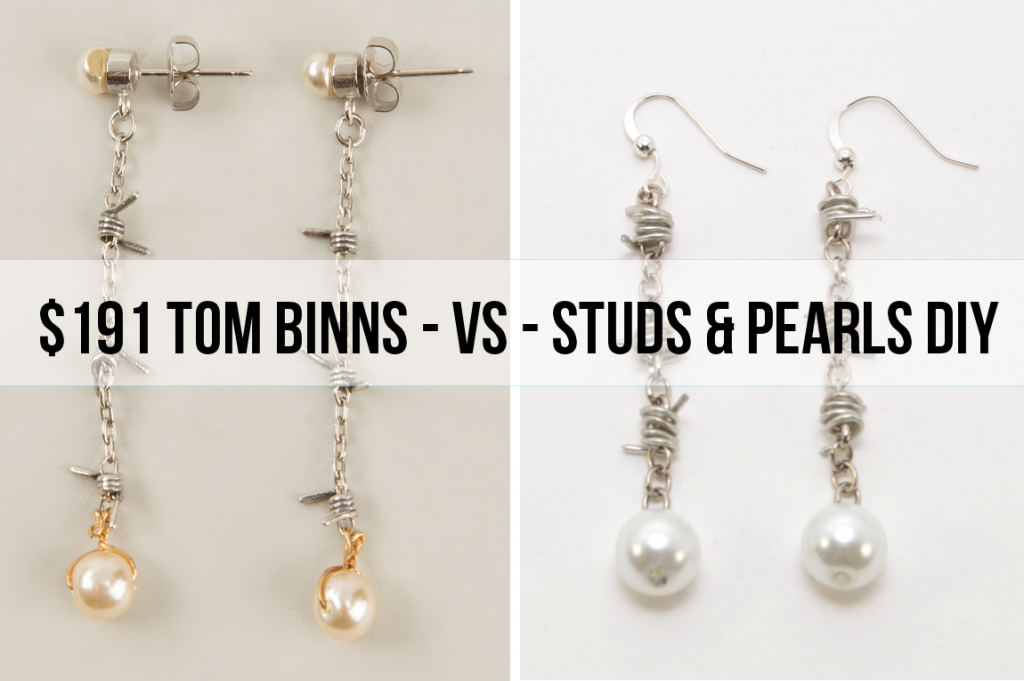 While browsing the web a few days ago, I came across these Tom Binns barbed wire/pearl drop earrings ($191, Photo Credit: FarFetched.com). I automatically thought back to the Barbed Wire Bracelets, and thought about adapting the same technique for these earrings. I love the combination of gritty vs. girly, which is very "Studs & Pearls"! I would have done the same flat stud/pearl flat back concept, along with the wire wrapping of the pearl drops, but decided to make it a little more accessible in terms of supplies and skill. They are actually quite easy to make. Check out the how-to, below: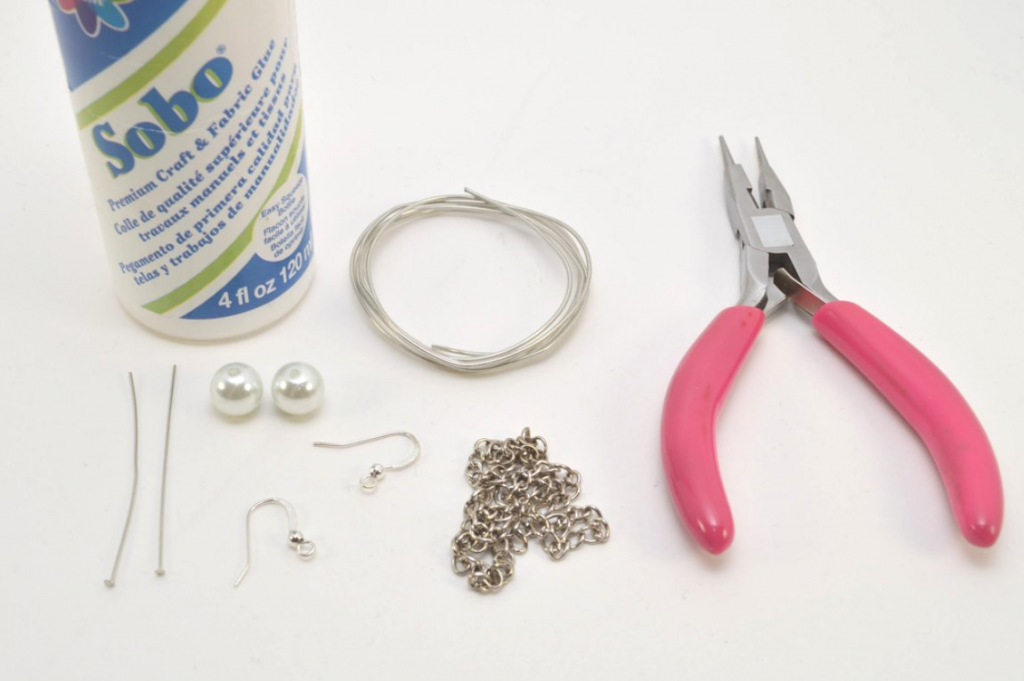 Supplies:
– Craft Wire (Soft, malleable craft wire from the kids' section works best)
– 3-in-1 Jewelry Pliers
– Pearl Beads (2)
– Chain
– Earring Hooks (1 Pair)
– Head Pins (2)
– Fabric Glue (Optional)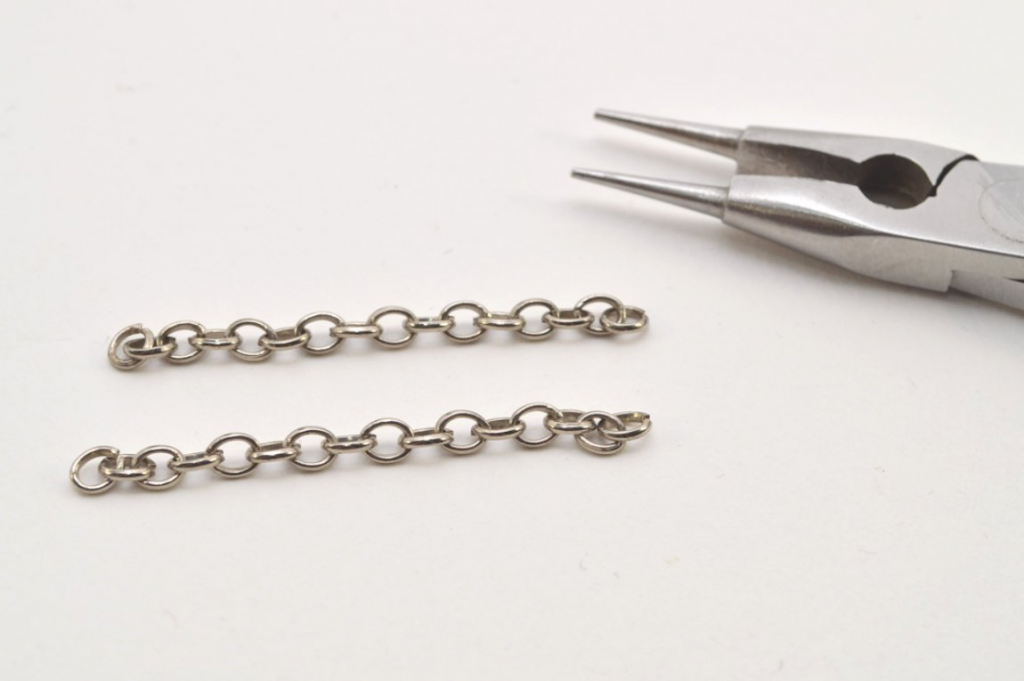 1) With the cutter portion of the pliers, cut two strands of chain measuring about 2 inches (5.08 centimeters) each.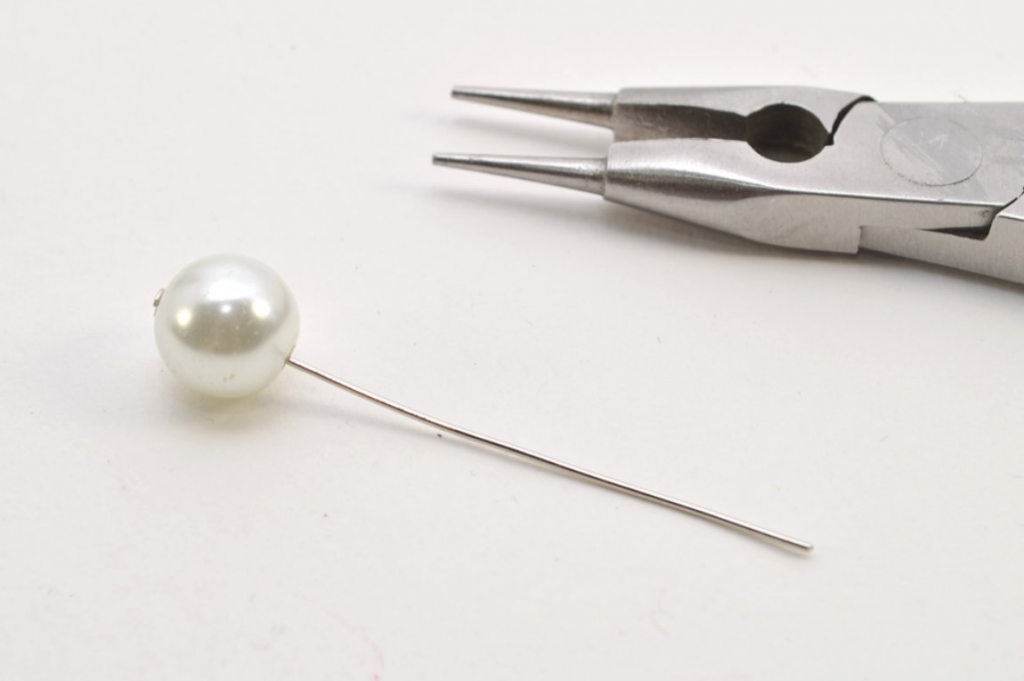 2) Slide one pearl onto one of the head pins.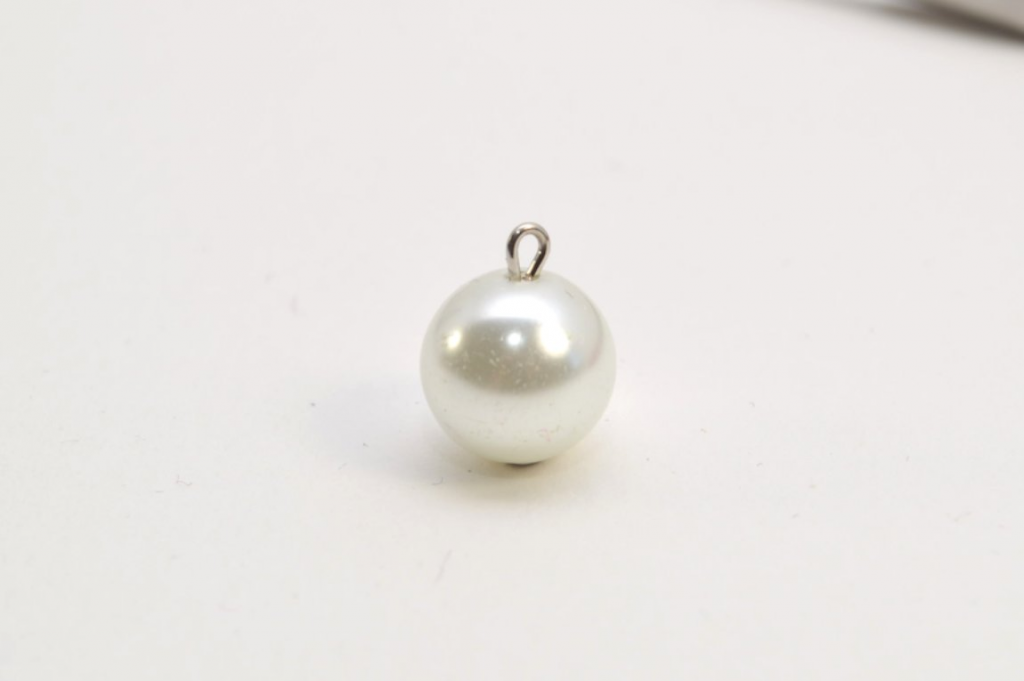 3) Trim the head pin, leaving about .5 inch (1.27 centimeters) left. Create a loop with the pliers.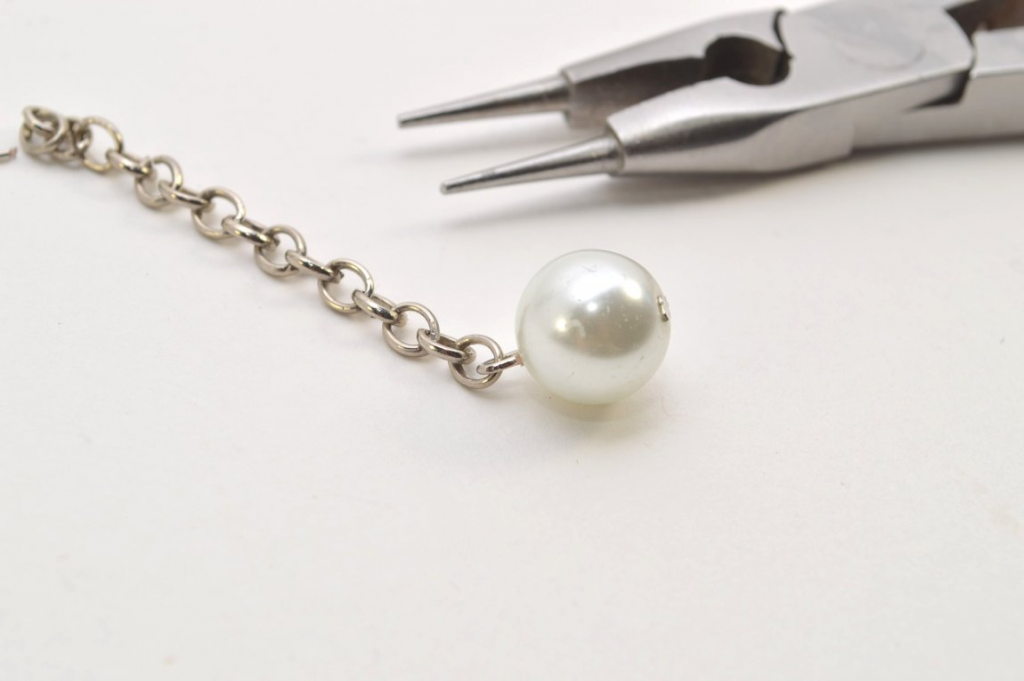 4) Attach to the chain.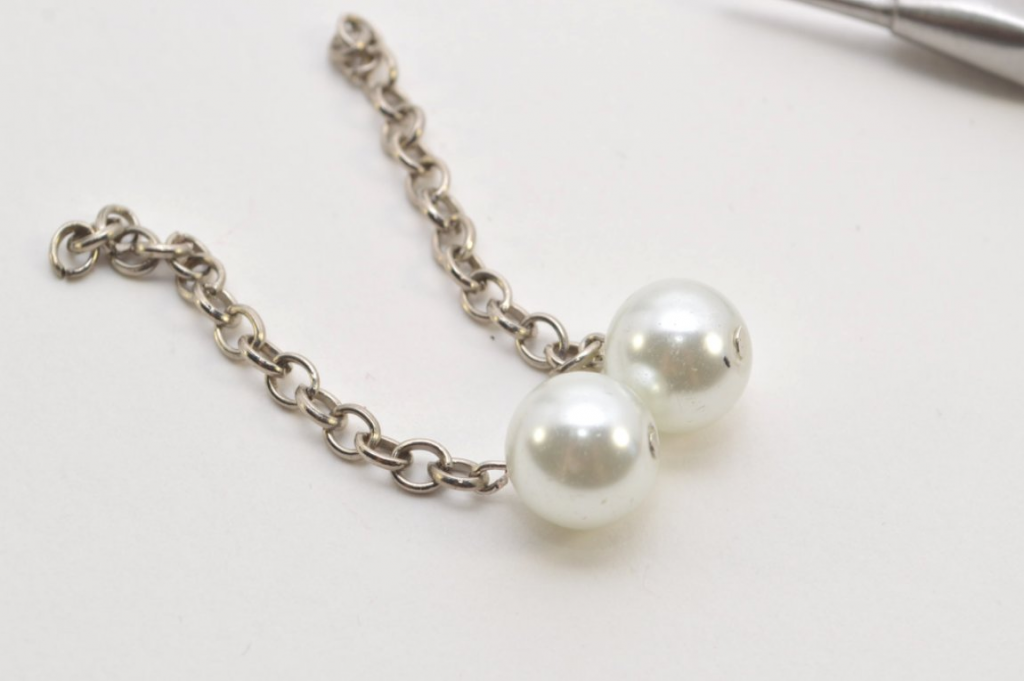 5) Repeat Steps 2-4 with the second pearl.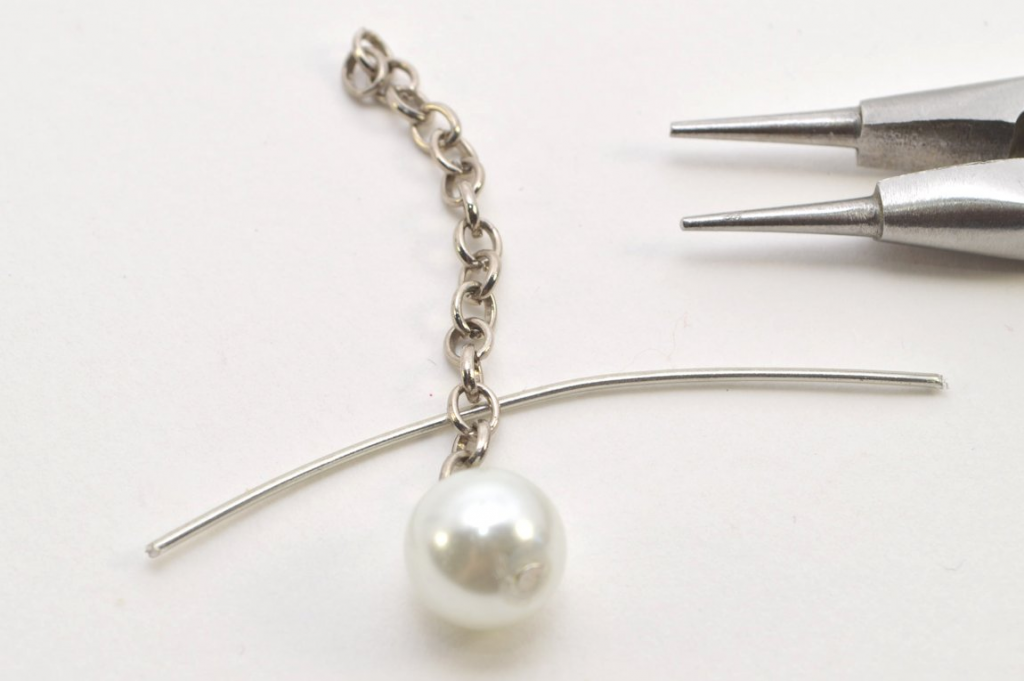 6) Cut a strand of wire measuring about 2 inches (5.08 centimeters)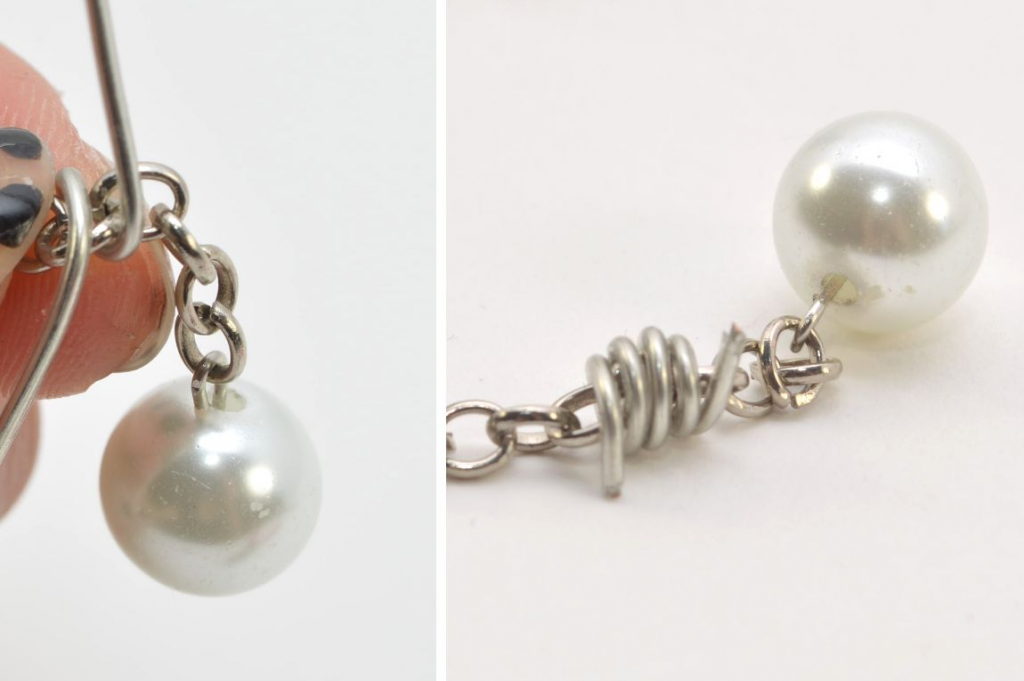 7) Begin wrapping the wire around the chain, right above the pearl. This may be tricky at first, so be patient! I found it best to bend the chain (almost) in half, and place the wire in the fold. Then, take one end of the wire and begin wrapping around the chain, while holding the other end in place with your other hand (above photo, right). Once that is wrapped around, wrap the rest of the wire in the opposite direction.
It doesn't have to be perfectly neat and taught. Barbed wire is allowed to look roughed up!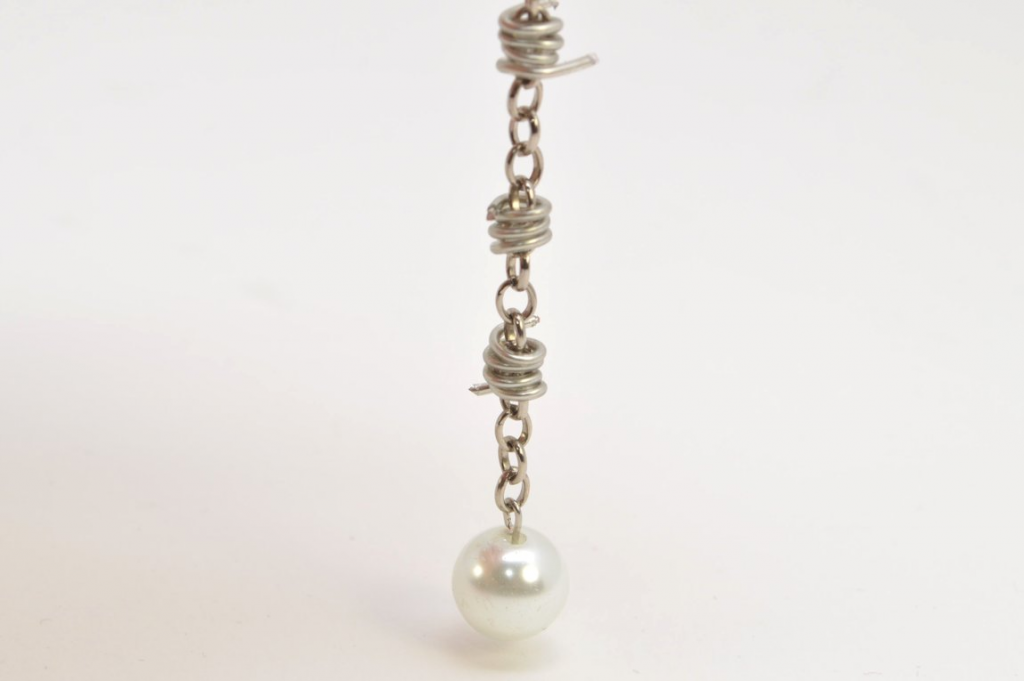 8) Repeat twice (or more) along the chain.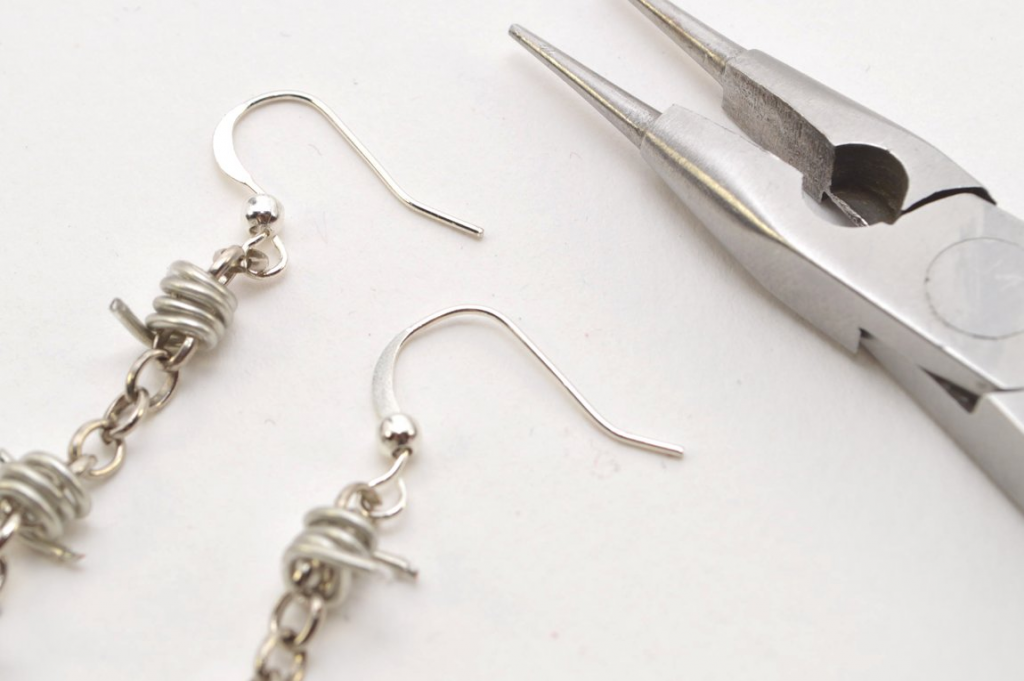 9) Attach to earring hooks.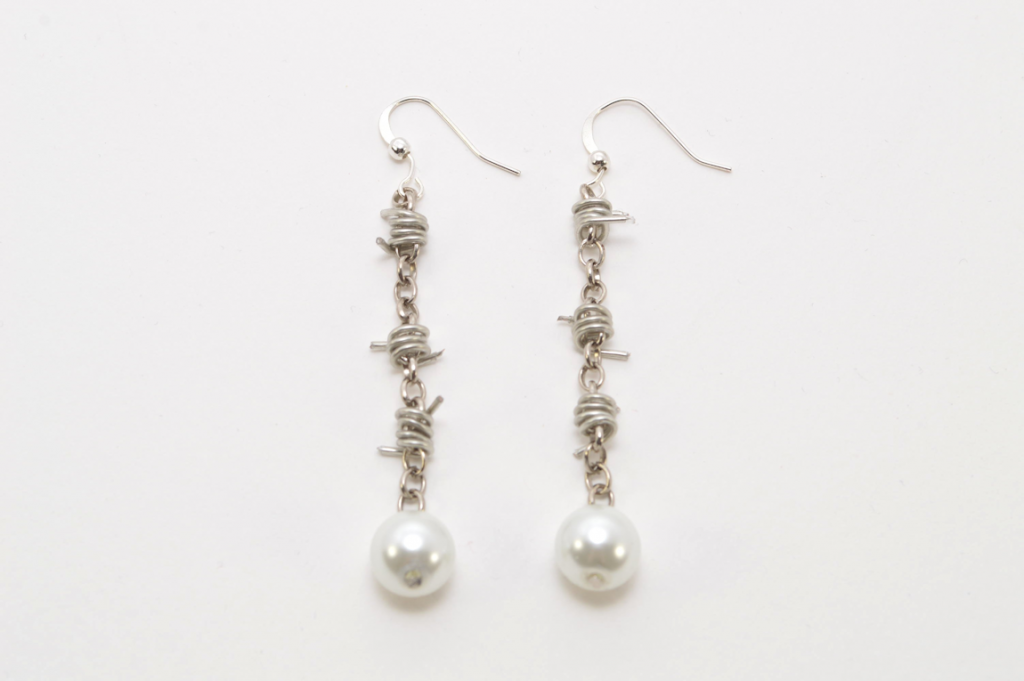 Done and done! I'm contemplating making a gold version, too. I already had all of the materials on hand, but this project cost me roughly $10 to make. Not bad.
Xo, Kirsten