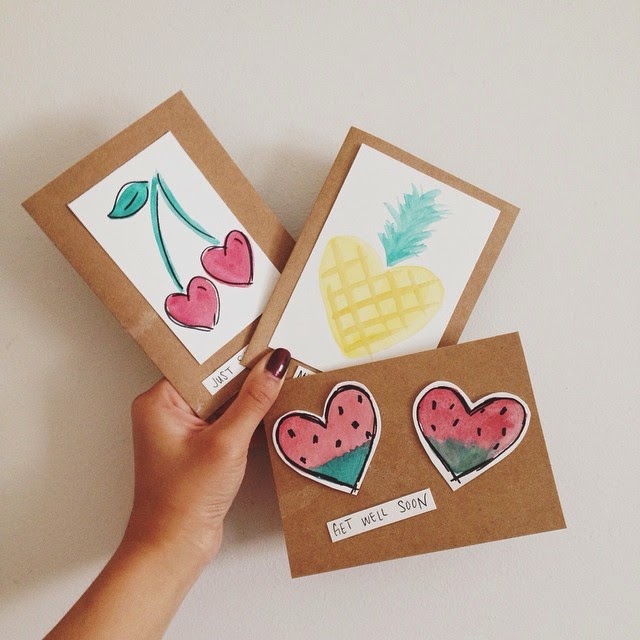 Whenever I get the chance, I make a few cards for the Elderly Nutrition Program/Meals on Wheels program. The organization includes handmade greeting card donations with meal deliveries, and also keeps the cards on hand at the office for elders who want to pick some up and gift to friends and family.
Once I reach 25-30 cards (usually in about a month), I send over the batch to the program. I love doing this because it's a great way to volunteer even if you're a super busy lady like myself. I do take part in on-site volunteering around the New York area – but this is a fun, creative way to continuously volunteer even when you have a few minutes of free time each day. As they say…if you want to do it, you'll find a way!
And of course, I love meshing my craftiness with my nutrition grad background. These cards were an ode to the ending of summer; time to brainstorm some fun autumn ideas!
To donate some cards, send as many as you'd like to:
Elderly Nutrition Program
40 N. East St., Suite C
Woodland, CA 95776
Want to check out my past "crafty with a cause" posts?
Click here
!
…Speaking of California, I'm actually in San Francisco right now. Next up is Colorado on Sunday. As much as I love New York, it's really nice to be out on the West Coast for a change of pace.
Xo, Kirsten