Earlier this year, I whipped up these amazing Oreo Cheesecake Cookies by Brown Eyed Baker. Then, I sent them across the country for a friend's birthday. Not only did they last the journey, but they were so, so, SO addicting. The recipient let his friends eat them, and let's just say, I think I got on their good side.
Fast forward to the week of Thanksgiving and I decided to take on the recipe once again. Instead of buying the normal Oreos, I snagged the limited edition gingerbread version. Spot on for the holidays.
But when I got home, I suddenly realized how awesome actual gingersnap cookies would be in this recipe. And so this adaptation was born.
Basically, you're welcome.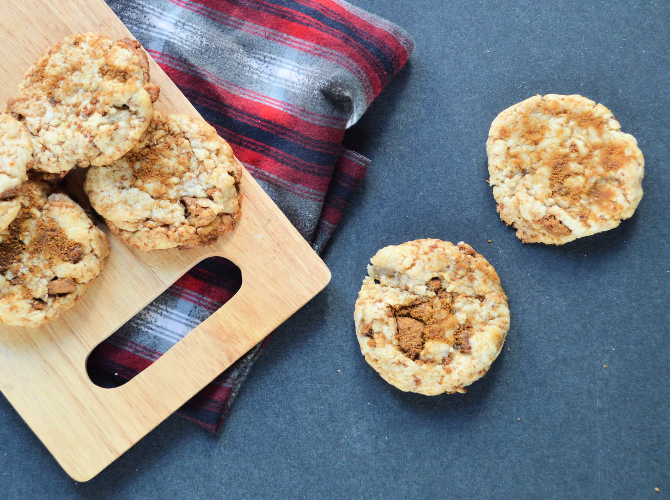 Gingersnap Cheesecake Cookies
Prep Time: 25 minutes
Cook Time: 12-15 minutes
Yields: About 30 cookies
Ingredients: 
6 ounces cream cheese (room temperature)
1 cup unsalted butter (room temperature)
2 cups flour
2 cups granulated sugar
2 teaspoons vanilla
25 gingersnap cookies
Directions:
1. Preheat oven to 375 degrees. Line two cookie sheets with parchment paper.
2. Place the gingersnap cookies in a resealable plastic bag. Grab something heavy and release some stress. Translation: take a hammer or metal spoon and crush the cookies into a wonderful crumbly mess. Don't forget to leave a couple bigger pieces; the crumbs should vary in size.
3. Cream the cream cheese and butter together. If you have a mixer, take it for a spin. If not, get ready to have a really good arm workout.
4. Bring in the sugar. Mix and beat until fluffy.
5. Add the vanilla.
6. Mix in the flour and half of the crumbs. Stir until everything is evenly distributed.
7. Form the mixture into small balls (slightly bigger than a golf ball). Pour the rest of the crumbs into a separate bowl; roll each ball into the crumbs.
8. Bake for 12-15 minutes, or until the edges turn golden brown.
9. Remove from the oven and let cool for a couple minutes. You may have to flatten each cookie with a spatula while they're still warm.
10. Win the holiday season.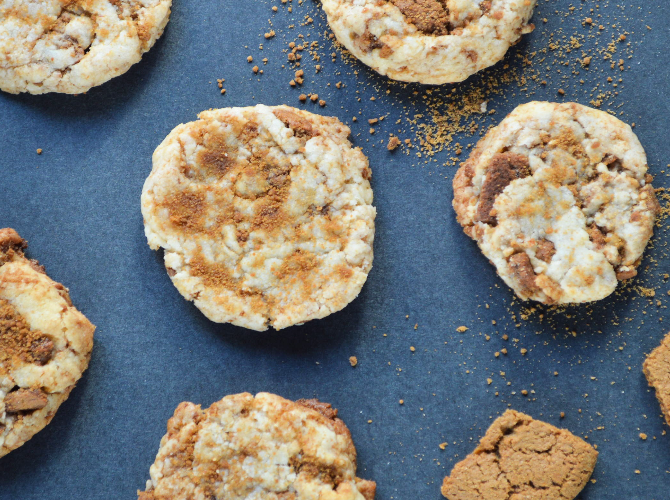 xx K