It's almost Friday… finally! Here are some DIY ideas for your weekend crafting endeavors:
BUY: Twin-Set Rose Embroidery Boyfriend Jeans, $265 (Image: Farfetch)
DIY: Iron-on embroidery patches. Easy peasy.
BUY: Suede Bolo Necklace, $48 (Image: Anthropologie)
DIY: I'm totally biased when it comes to browsing the jewelry section of any store. Regardless, this number can be easily replicated with a strand of suede cord and charms tied to the ends. Just wrap around your neck and you're done.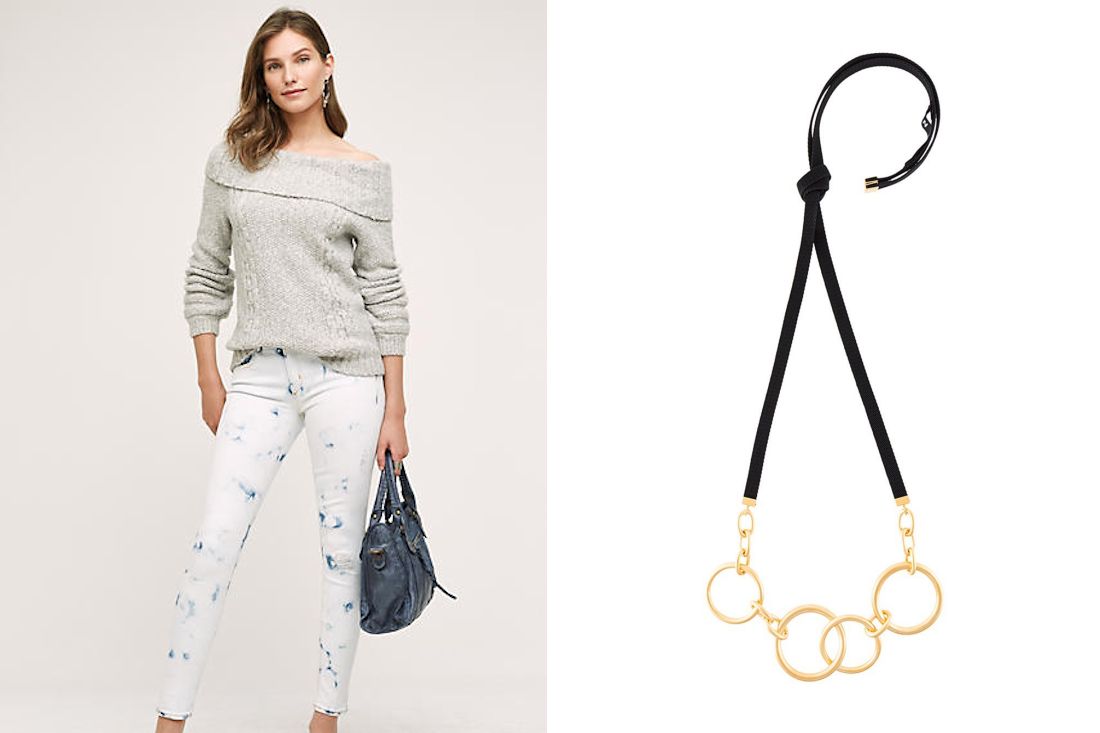 BUY: McGuire Newton Skinny Jeans, $255 (Image: Anthropologie)
DIY: White jeans and blue fabric dye with a heavy hand. Aaaand go.
BUY: Marni Chain Link Necklace, $620 (Image: Farfetch)
DIY: You can make a similar necklace using ribbon or flat suede cord with ribbon ends (like the ones used in this Bandanna Fabric Choker) attached to chain and key rings spray painted gold. I happen to love using key rings in jewelry making; check out an old favorite, a Thread-Wrapped Bib Necklace made with key rings.
Looking for more ideas? Check out past "DIY Inspiration" posts for more crafty goodness! 
xx K