… Because summer is in full force and I do love myself a good DIY watercolor project. And for someone who tends to wear neutrals and dark colors, that's saying something. Despite my tendency to deviate toward black, gray, and white… I can't help but swoon over the way watercolors and dyes blend together. Granted, I still tend to go for cooler shades; all six of these projects are in the same color palette! I still love 'em.
1. Watercolor Blazer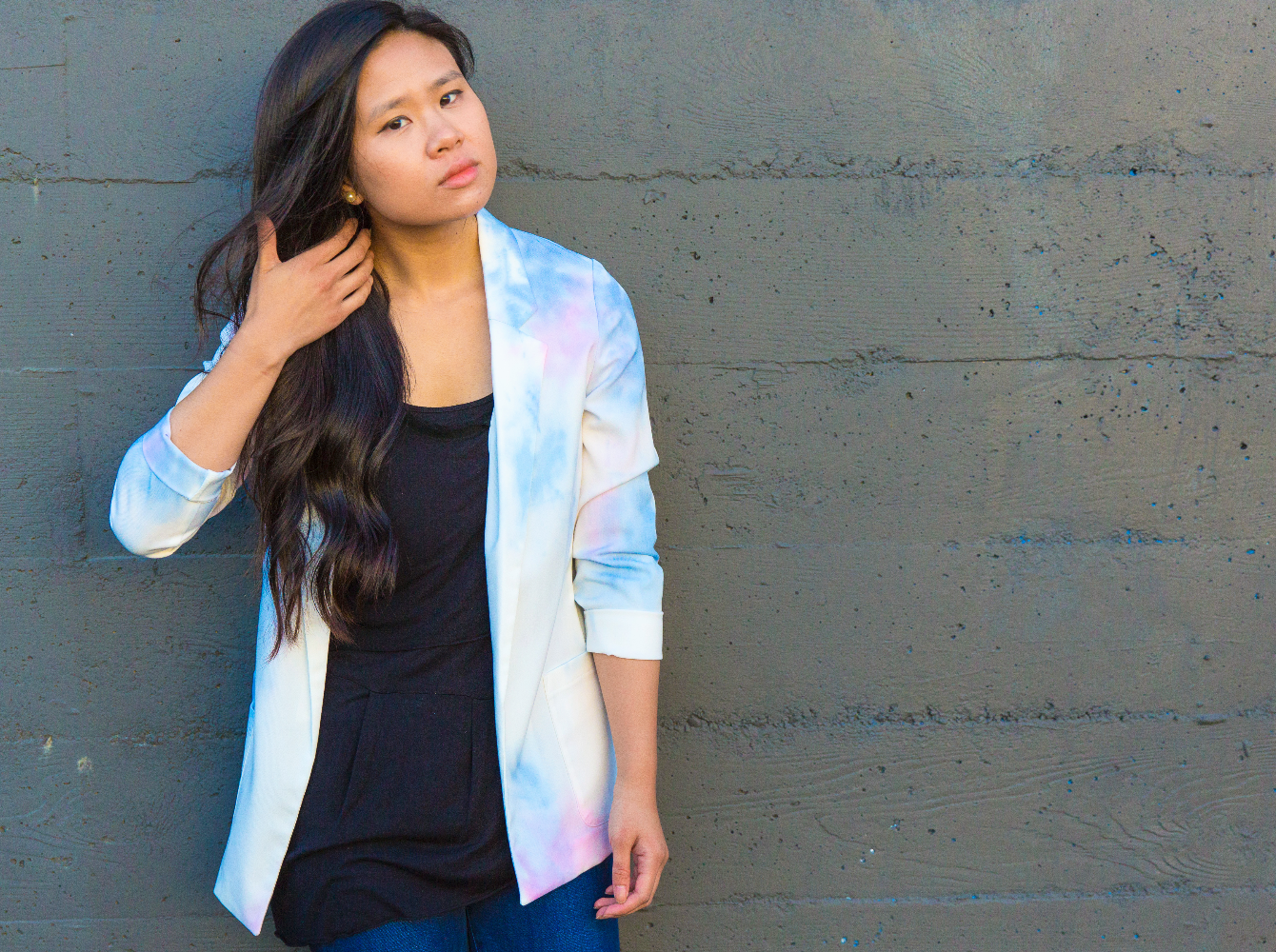 … For those days when you still want to adult in an offbeat way. Don't get me wrong; I'm a sucker for black blazers. But you can't help but love the unique vibe of this one. This one is a Wild Amor original, thanks to some help from RIT Dye!
2. Watercolor Sweatshirt Jacket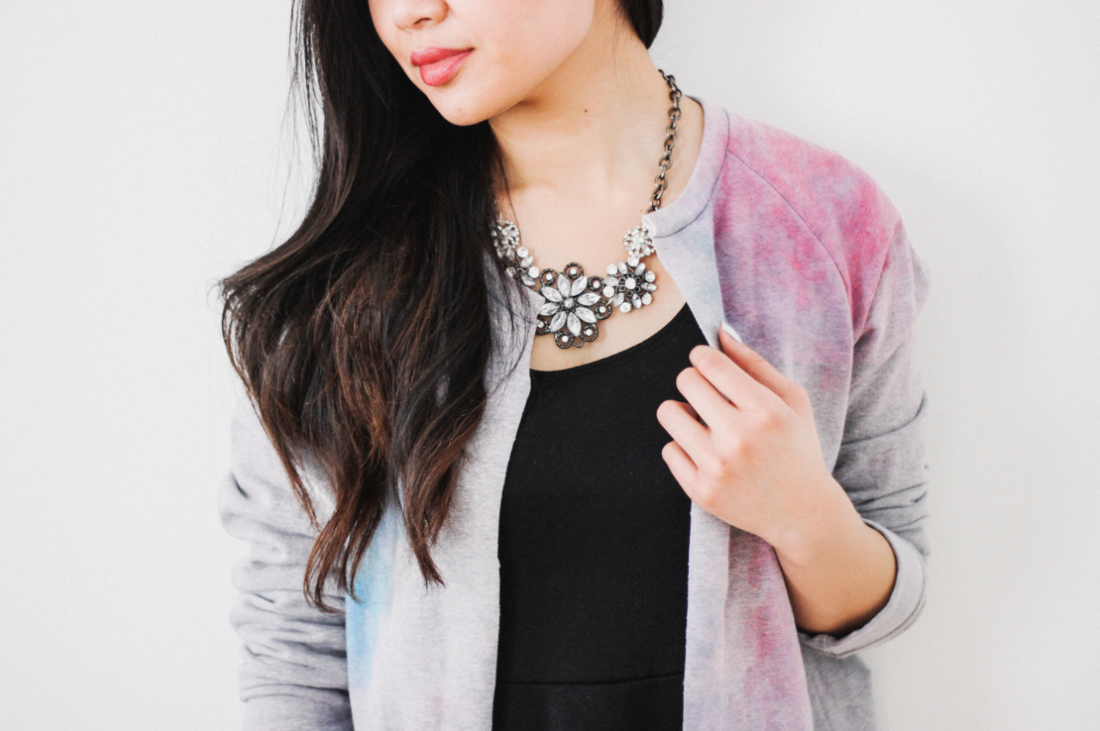 This watercolor project was one of my top faves that I've created for Brit + Co. It proves that even the most basic pieces hold tons of potential. See ya later, plain ol' sweatshirt.
3. Rhinestone Ombre Necklace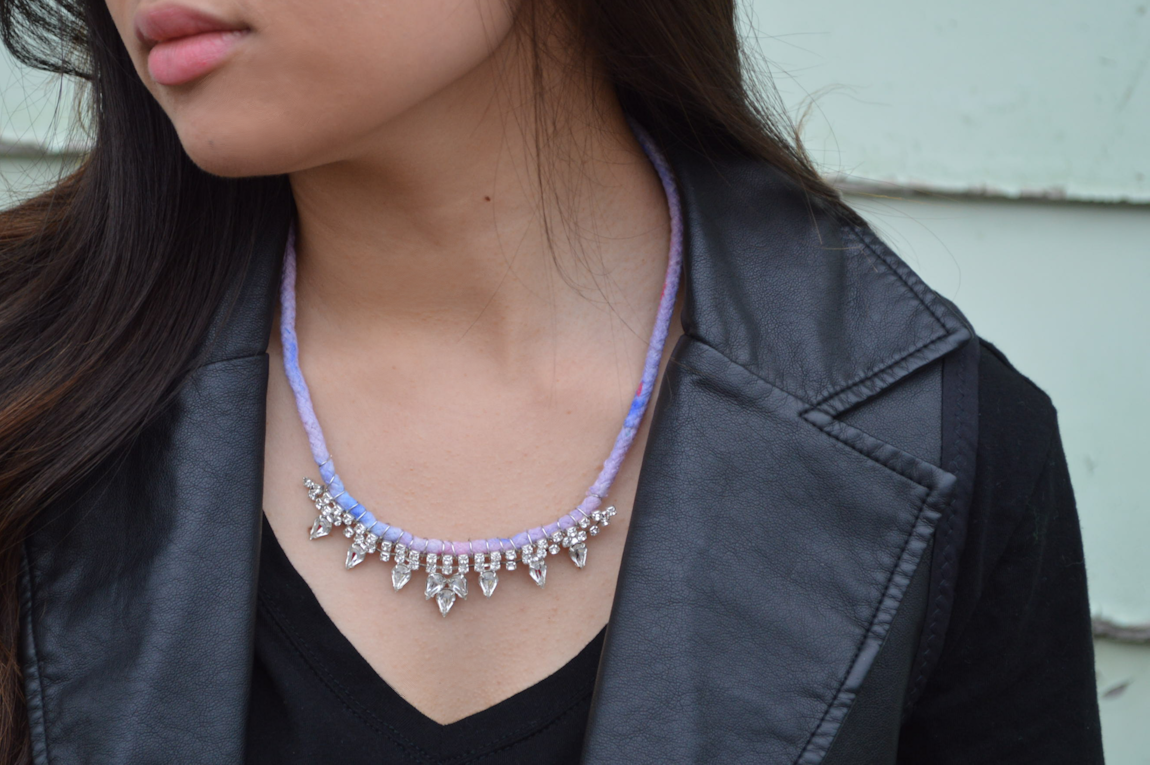 I love textiles in jewelry. This one was made with some leftover rope, wire, and a part of a rhinestone costume necklace. Visit this oldie Wild Amor project for the full how-to.
4. Watercolor Pillows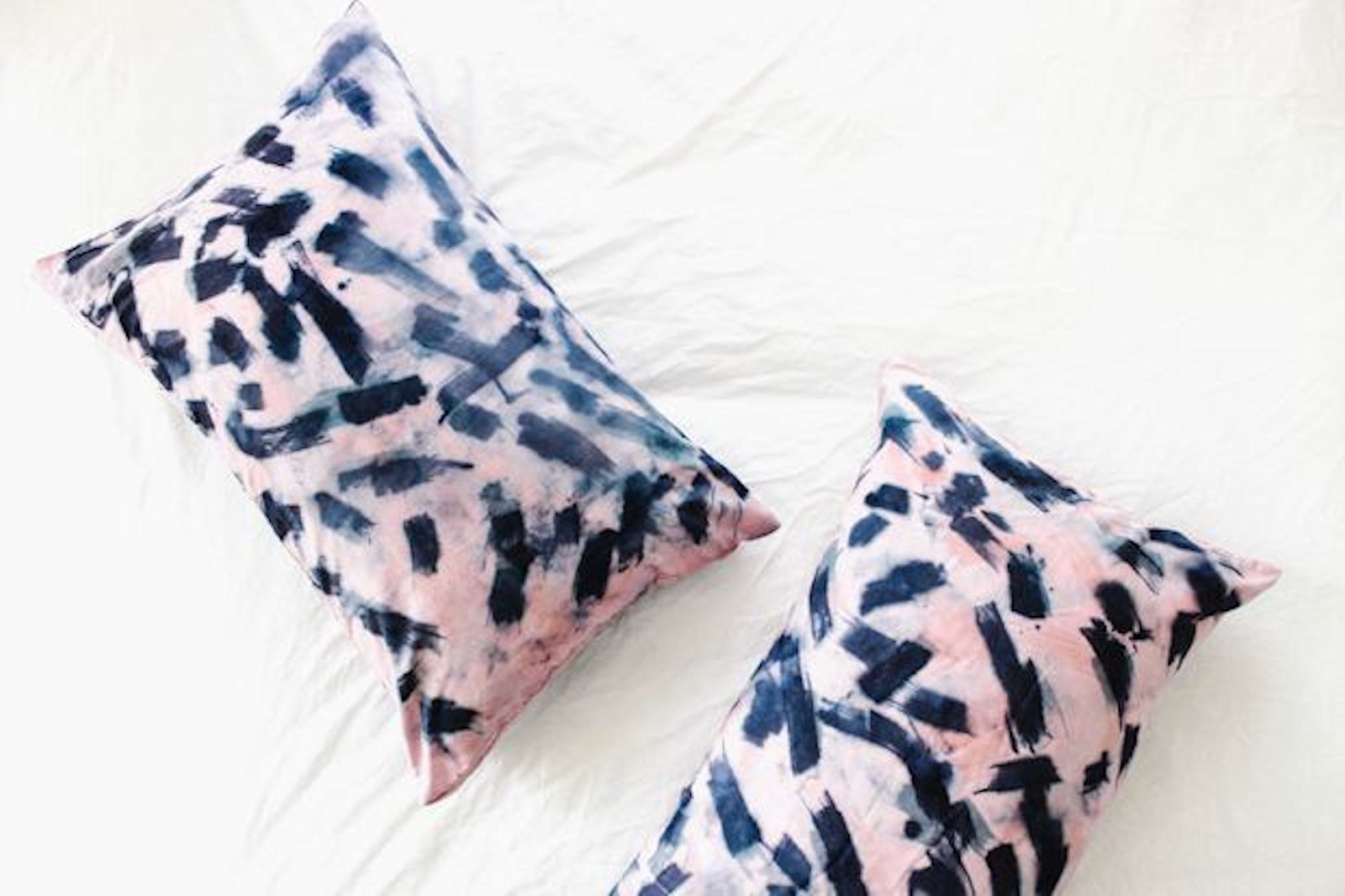 An easy peasy way to spruce up your bed. The best part is that this will look good no matter how you go about brushing the dye on. Find this one at We Heart This!
5. Watercolor Hi Tops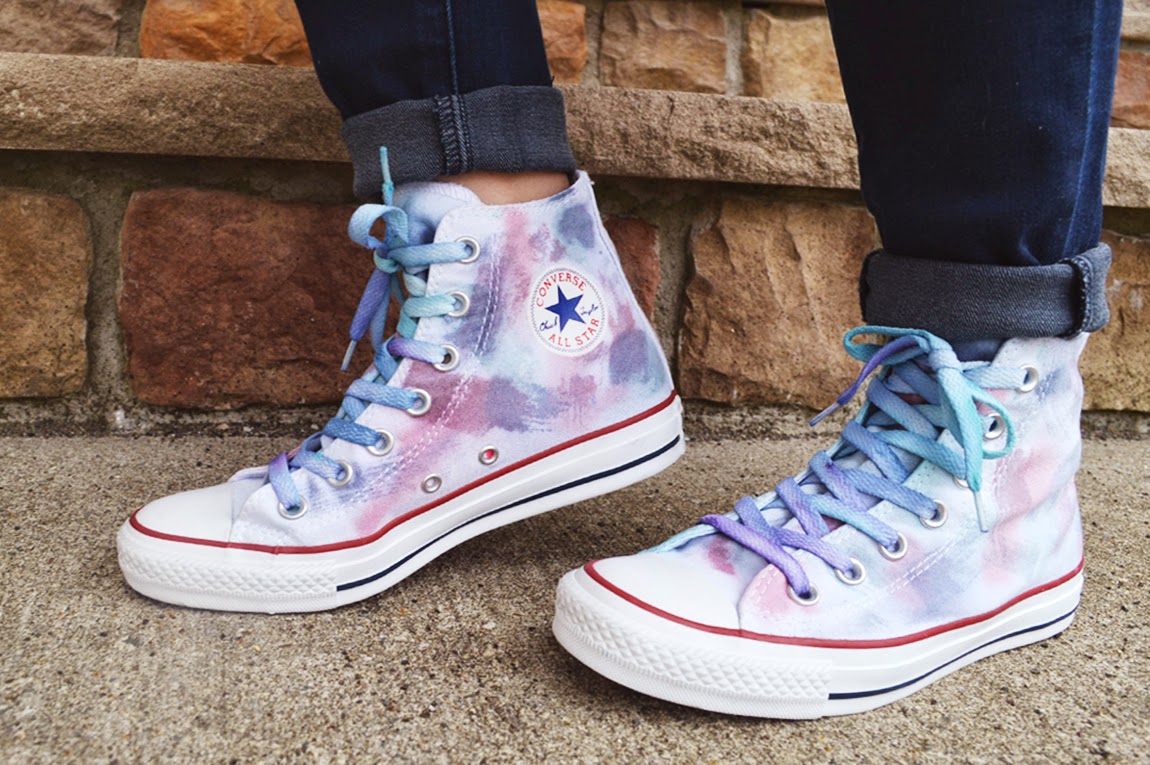 Converse was cool enough to share this Wild Amor DIY on their social media back when I made it in 2014. Loved wearing these with black jeans.
6. Hoop Earrings with Ombre Tassels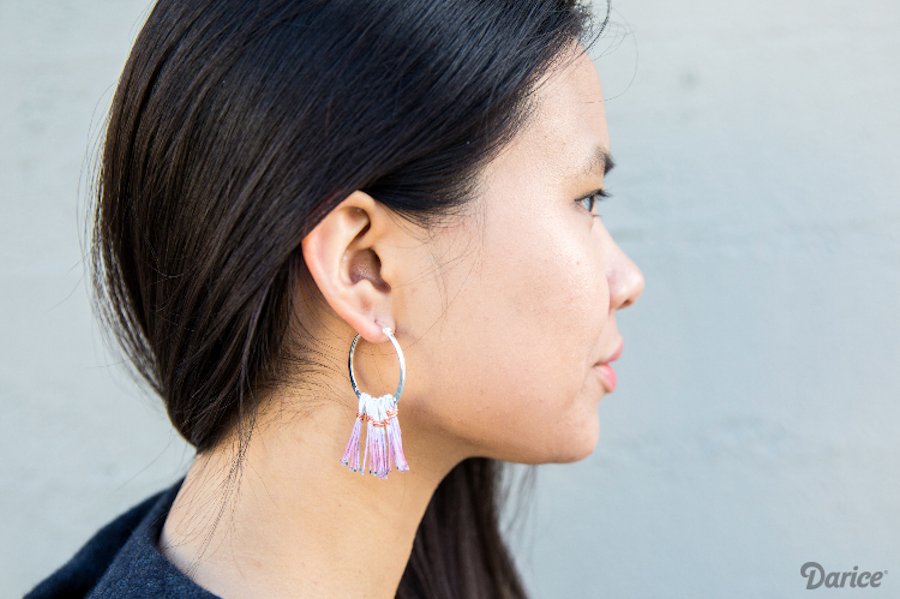 Watered down acrylic paint is a game changer, people. It's ideal for those non-cotton materials that don't work with conventional dye. This technique came in handy in this past DIY for Darice Crafts.
Happy dyeing!
xx K