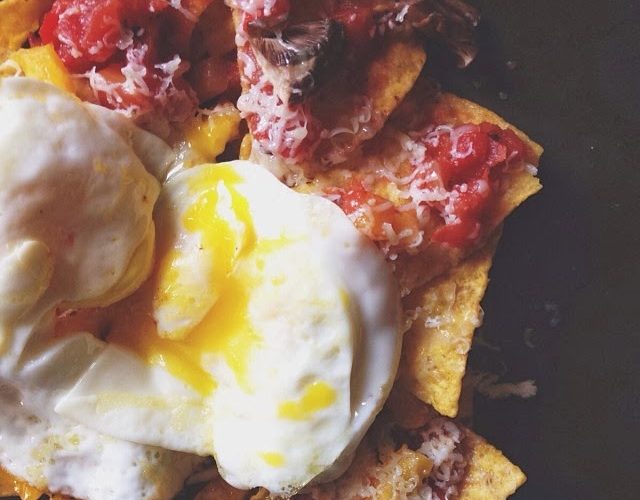 Breakfast food seems to have a special place in many people's hearts/stomachs. I recently decided to take a tip from one of my best friends, Abby… Breakfast nachos!
Here's a run down: Lay nachos on a baking sheet and add salsa, veggies, cheese – anything you'd like. Pop that in the oven (350 degrees). Meanwhile, cook up an egg or two. When Abby originally told me how to make them, she said she had made sunnyside up eggs, which I made as well. However, I've heard of breakfast nachos being made with scrambled eggs as well. Once the cheese is completely melted (which will happen fairly quickly, so keep an eye on it)…take the nachos out and add the eggs on top. Add more cheese and vegetables for good measure and dig in.
I've also made this breakfast dish with blue corn nachos and egg whites. Just as good! I always like to add a decent amount of vegetables. I used yellow peppers, mushrooms, and tomatoes for this one. It's awesome with avocados!
Is your stomach grumbling yet? Yeah, me too.
xx K